Jamsheed designed by Cloudy Co.
Posted: February 4, 2013
Filed under: Food and Drink, Logo Reviews, Packaging Reviews
| Tags: Alcohol Packaging, Bottle Packaging, Brand Identity Blog, Brand Identity Reviews, Branding, Business Card Design, Design Reviews, Drinks Packaging, Graphic Design, Handcraft, Illustration, Label Design, Logo Opinion, Packaging Design, Packaging Design Blog, Packaging News, The Best Brand Identity Projects of 2013, The Best Logo Designs of 2013, The Best Packaging Design Projects of 2013, Typography, Visual Identity Design, Wine Label Design, Wine Packaging
1 Comment »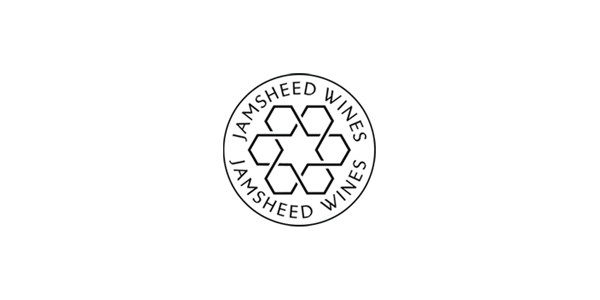 Melbourne-based design studio Cloudy Co. have recently developed the labels and visual identity for Yarra Valley boutique wine label Jamsheed, 'named after a Persian king who according to ancient writings had a fondness for storing fresh grapes in jars, thus leading to the discovery of wine'. The packaging solution expands on the name and communicates a sense of bold flavour and craft through geometric, Islamic pattern work executed with a heavy, contemporary, single and consistent line weight, the high quality and tactile detail of a lovely thermographic ink treatment and a simple variation in crop and colour dividing each variety.
The identity fuses the angular illustrative elements of the bottles with the more recent but traditional circular sensibilities of a wine maker's seal, creating a distinctive thematic and visual contrast. The mark has been well rendered with plenty of internal space and a sans serif typographical choice that mixes an uppercase professionalism/authority with the subtle flourishes of a slight variation in stroke width. The result, although aesthetically very simple, manages to leverage and cross pollinate the mathematical creation, artistic appropriation and historical richness of Persian patterns to convey the handcraft and desired perfection of wine production.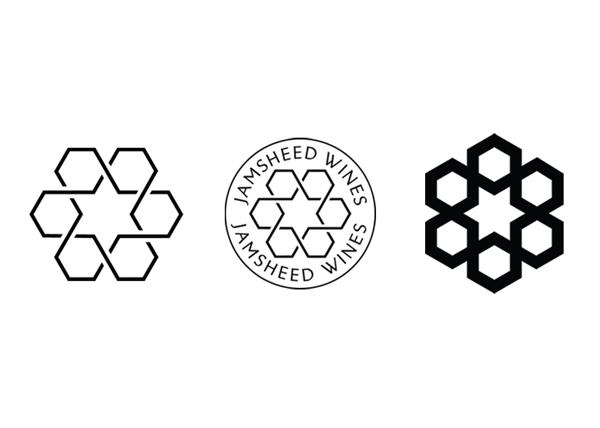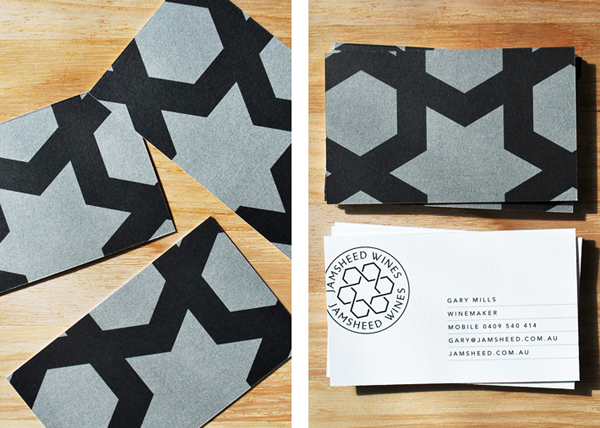 Follow BP&O:
RSS
Facebook
Twitter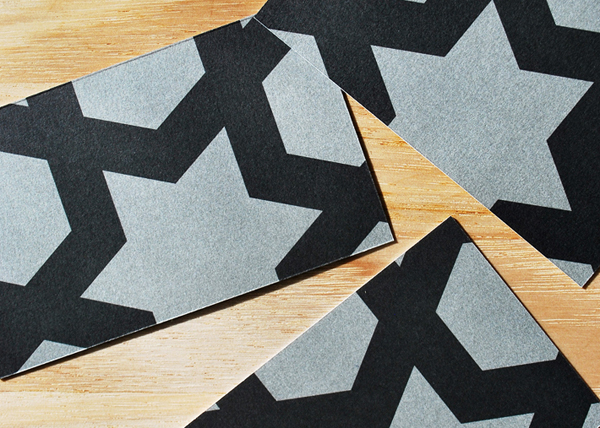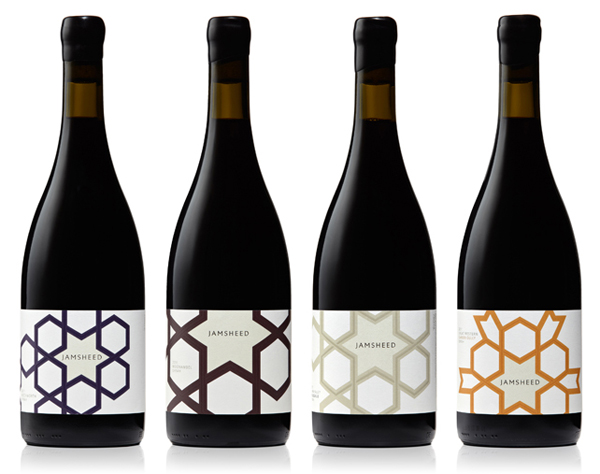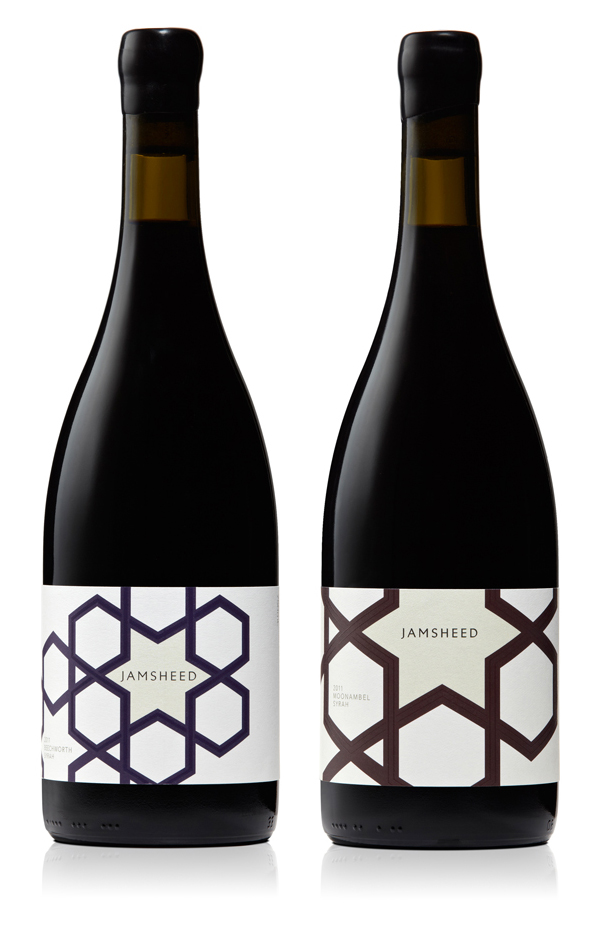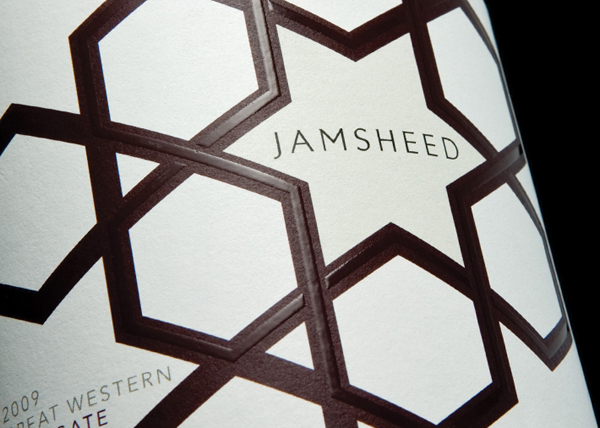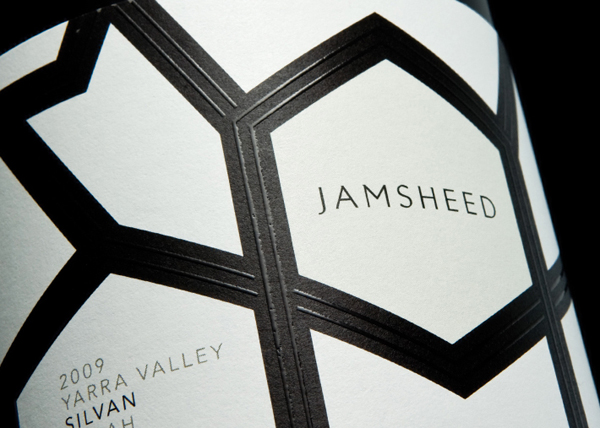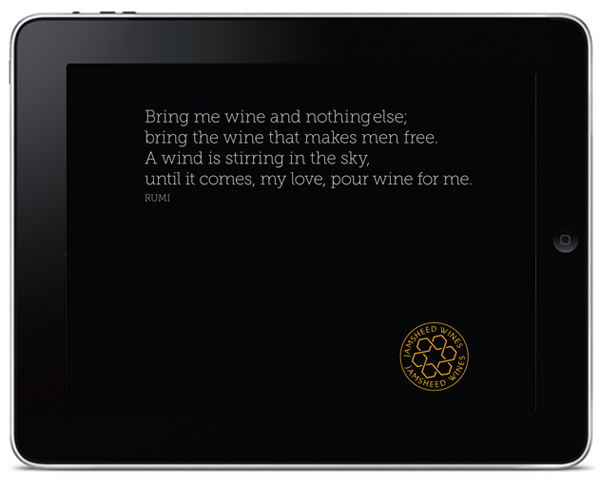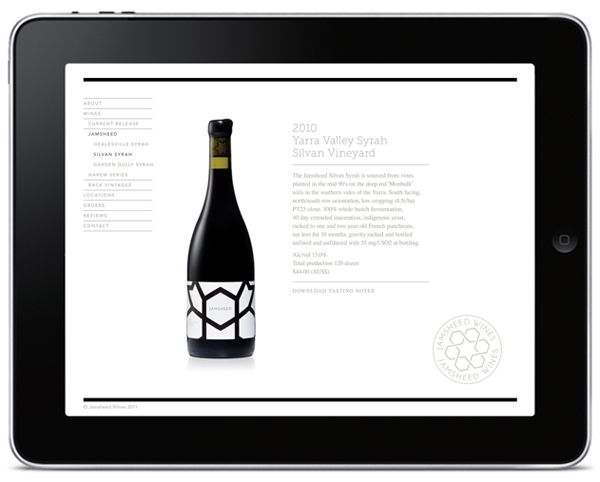 More wine related identities and packaging:
---