Posted: July 20, 2011
Filed under: Art and Design, Fashion, Logo Reviews
| Tags: Brand Identity Design, Construction Logos and Packaging, Design Reviews, Gold Foil, Logo Design & Branding Blog, Logo Designs, Logo News
Comments Off

on Moxham designed by The Consult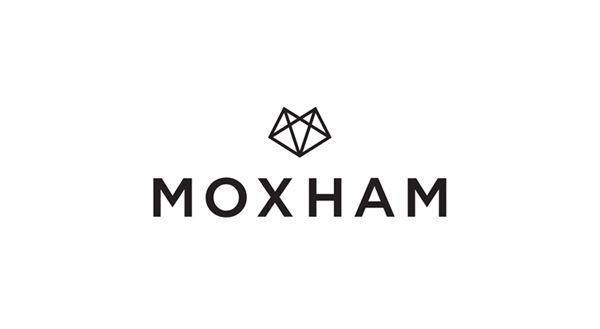 Moxham is the fashion label of designer and MA student Madeleine Moxham. Under the maxim 'wearable construction' her new identity, designed by London-based The Consult, emphasises the geometric and utilitarian nature of her work through an unusual and unique MX monogram.
---
Posted: June 16, 2011
Filed under: Art and Design, Logo Reviews, Photography
| Tags: Brand Identity Design, Branding News, British Design, Business Card Design, Design Reviews, Designed by Bunch, Designed in London, Fonts in Use: Univers, Logo Design & Branding Blog, Logo Designs, Logo News, Logos for Photographers, Management Logos, Monogram Design
19 Comments »
Opinion by Richard Baird
Peter Bailey Company is an international representative of unique and talented photographers and digital artists. Since its founding in 1982 it has grown internationally, and now has offices in both London and New York and commissions photo, motion and CGI work for a global client base. Their new visual identity, designed by creative agency Bunch, utilises negative space in the creation of a colourful PB monogram and is bold and confident in its consistent application and relationship with photography. This post was originally published June 2011, and was update October 2017 with more images.
---