Posted: August 7, 2014
Filed under: Fitness, Health and Beauty, Logo Reviews, Technology
| Tags: App Logos, Brand Identity, Brand Identity Blog, Brand Identity Design, Brand Identity Reviews, Branding, Branding Blog, Branding Reviews, Business Card Design, Coloured Paper, Colourful Business Cards, Duplex Business Cards, Edge Painted Detail, Fonts in Use: DIN, Fonts in Use: Flood, Fonts in Use: Proxima Nova, From Australia, Graphic Design, Logo Designs, Logo News, Logotypes, New Logo, Sans-serif Logotypes, Stationery Design, The Best Brand Identities of 2014, The Best Business Cards of 2014, The Best Logo Designs of 2014
Leave a comment »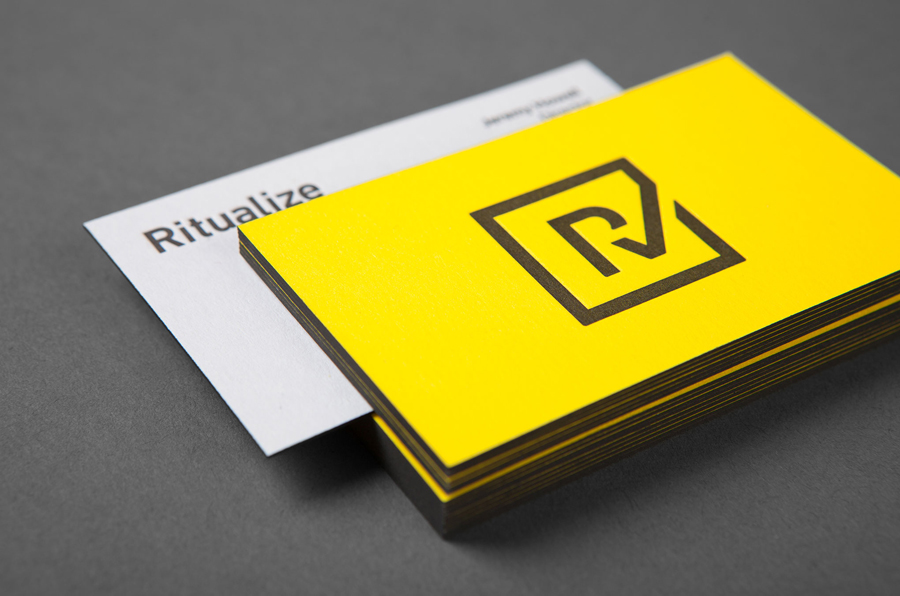 Ritualize is a cross-platform fitness and lifestyle app that utilises leaderboards, education, challenges and exercises to establish and track small habits that should lead to improved physical and mental health, and a sense of well-being over time. Shorthand, an independent brand identity and graphic design studio based in Newcastle, Australia, were recently commissioned to help bring the app to market. This included naming, visual identity, website and stationery design as well as establishing the look and feel of the app's user interface.
---
Posted: July 28, 2014
Filed under: Cafes, Bars and Restaurants, Logo Reviews
| Tags: Brand Identity, Brand Identity Blog, Brand Identity Reviews, Branding, Branding & Interior Design, Branding Blog, Business Card Design, Cafe Logos, Coffee Cup Designs, Copper Block Foil, Design For Print, Designed by A Friend Of Mine, Designed in Melbourne, From Australia, Graphic Design, Illustration, Logo Designs, Logo Opinion, Logos, Logotypes, Sans-serif Logotypes, Sign Design, The Best Brand Identities of 2014, Typography, Visual Identity Design Blog
1 Comment »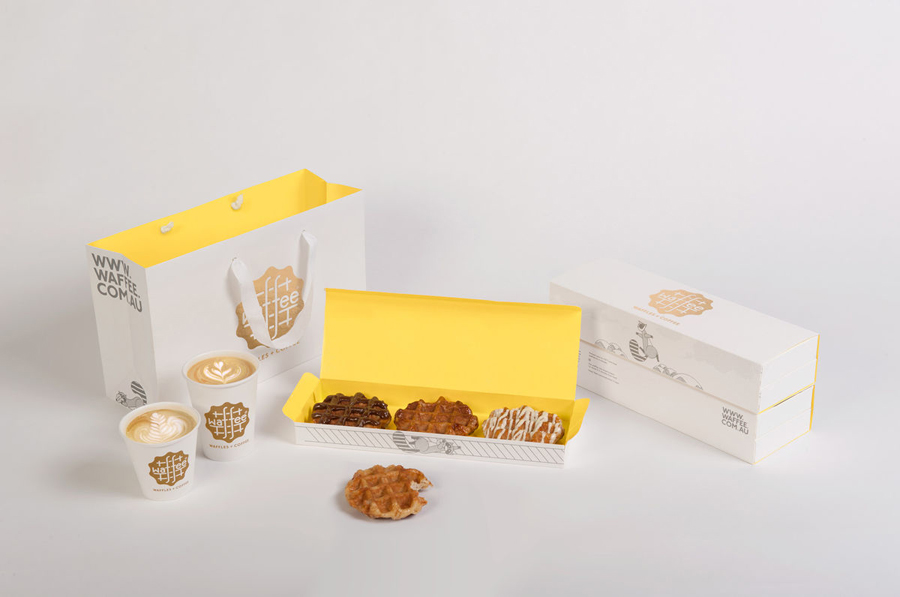 Waffee is an authentic Belgian waffle and coffee chain with locations across Melbourne and Altona. Developed by holistic design practice A Friend Of Mine, Waffee's brand identity, which included logo and packaging design, menu boards and a signage system created in collaboration with architects Hecker Guthrie and Foolscap Studio, mixes a typographically adventurous logotype with an illustrated character to establish a rich communicative duality and contrast of literal and subtle narrative detail that binds print and interior space.
---