Posted: March 21, 2017
Filed under: Food and Drink, Graphic Design Reviews, Logo Reviews
| Tags: Art Direction, Brand Book, Brand Guidelines, Brand Identity Blog, Brand Identity Reviews, Branding Blog, Branding Reviews, British Design, Business Card Design, Catering Logos, Design For Print, Design Opinion, Design Reviews, Designed by Spy, Designed in London, Die Cut Design Detail, Geometric Pattern, Graphic Design, Graphic Design Blog, Logo Design Inspiration, Logo Design Resource, Logo Designs, Logo Opinion, Patterns, Sans-serif Typography, Stencil, Stencil Cut Logotypes, Still Life in Brand Identity Design, The Best Business Cards of 2017, The Best Logo Designs of 2017, The Very Best Brand Identities of 2017, The Very Best Logo Designs of 2017, The Very Best of BP&O, Typography, Unbleached Materials
2 Comments »
Opinion by Richard Baird.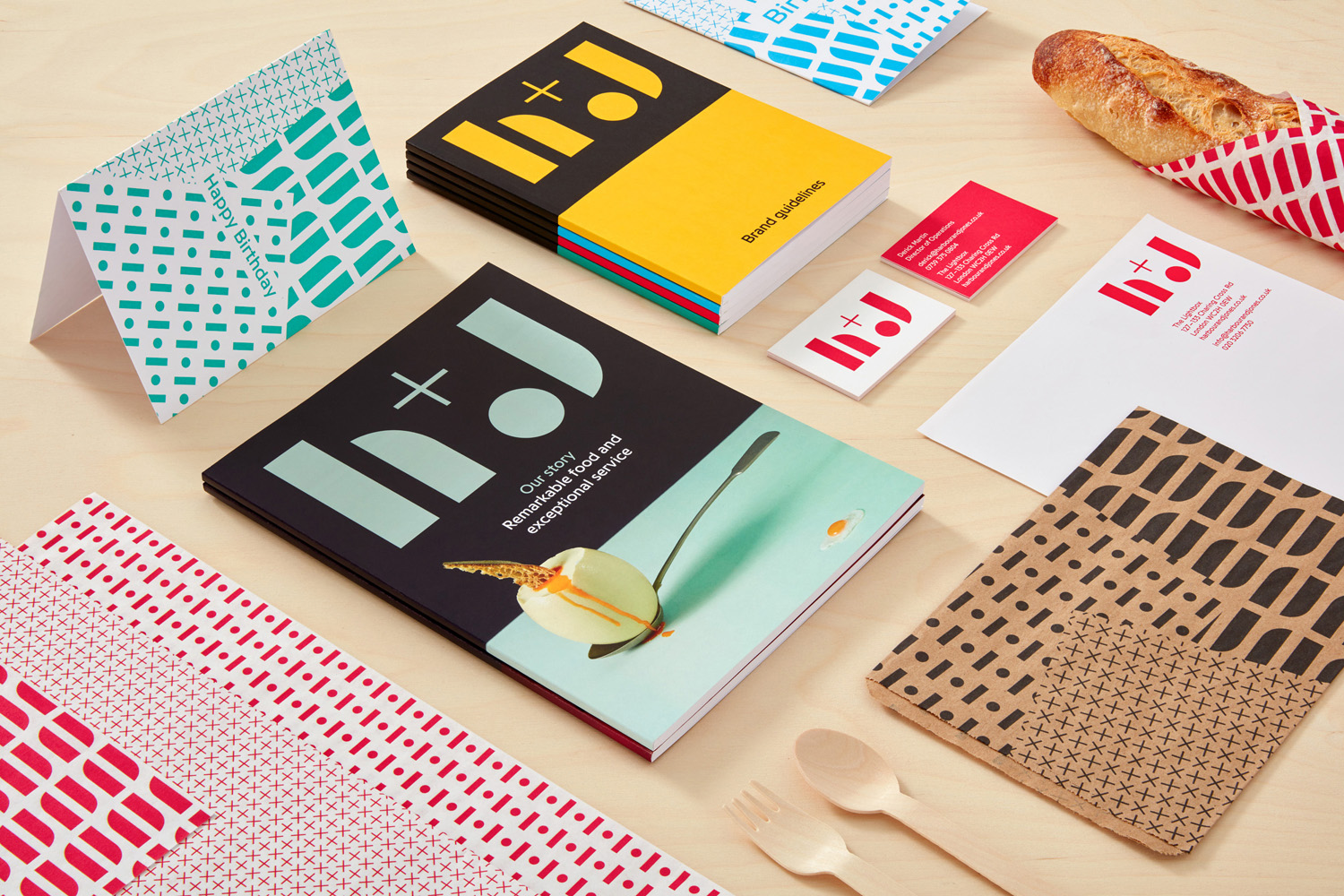 H+J is a UK independent catering business, established in 2004, that has provided food and catering solutions to venues such as The Cutty Sark, Moët & Chandon, Abbey Road, RIBA and Selfridges. Their services include working lunches and private dining rooms, large scale food courts, cafes and deli bars. London-based graphic design studio Spy worked with H+J to develop a new brand identity that would better express their growing ambitions and help them stand out within a highly competitive industry. This included logo design, still life photography, tone of voice, stationery, business cards, packaging and website design.
---
Posted: January 19, 2017
Filed under: Logo Reviews, Music
| Tags: Brand Identity Blog, Brand Identity Reviews, Branding Blog, Branding Reviews, Business Card Design, Design For Print, Design Opinion, Design Reviews, Designed by Kurppa Hosk, Designed in Stockholm, Fonts in Use: Franklin Gothic, From Scandinavian, Graphic Design, Graphic Design Blog, Illustration, Logo Design Inspiration, Logo Design Resource, Logo Design Trends – Dynamic Logos, Logo Design Trends – Flexible Logos, Logo Designs, Logotypes, Music Venue Logos, Poster Design, Spot Colours, Swedish Design, The Best Logo Designs of 2017, The Very Best Brand Identities of 2017, The Very Best Logo Designs of 2017, Type Foundry: Klim Type Foundry, Typography
2 Comments »
Opinion by Richard Baird.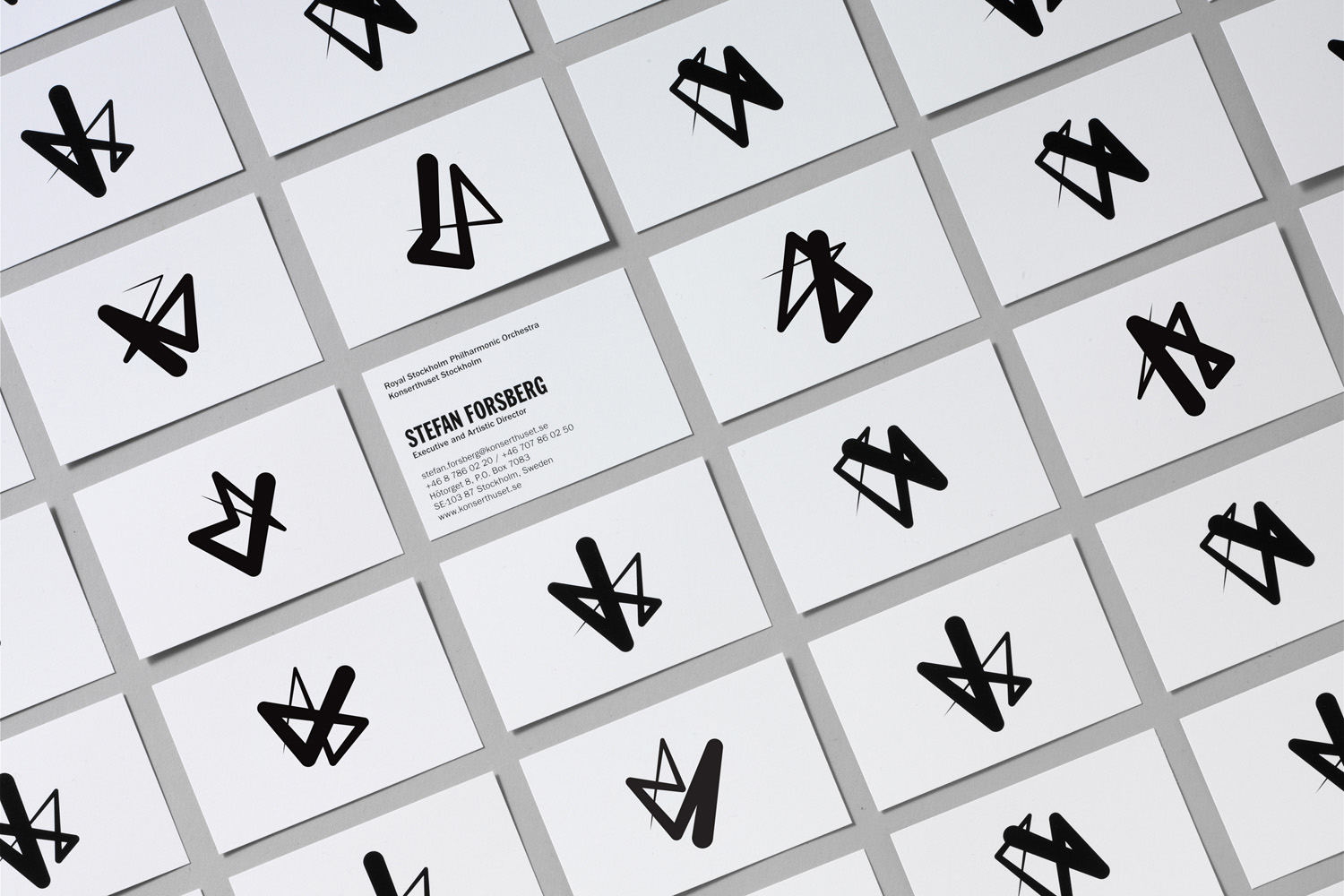 Konserthuset Stockholm is home to the internationally recognised Royal Stockholm Philharmonic Orchestra, and is described as one of Sweden's most famous and important cultural institutions. Graphic design studio Kurppa Hosk worked with the institution to create a brand identity that would integrate the corporate aspect of venue, one of iconic status and significant cultural legacy, with the passion and dynamism of the orchestra it plays host to. This is achieved through imposing typographic scheme, colour palettes, use of grids and a logo that gives physical gesture graphic form. Brand identity links a variety of assets. These include stationery and business cards, bags, programs, posters, ad campaign, signage and website.
---