Posted: April 13, 2017
Filed under: Logo Reviews, Packaging Reviews, Retail
| Tags: Brand Identity, Brand Identity Blog, Brand Identity Reviews, Branding, Branding Blog, Branding Reviews, Business Card Design, Canadian Design, Colour in Use: Pastels, Creative Packaging, Design For Print, Design News, Design Opinion, Design Reviews, Designed by Blok, From Toronto, Graphic Design, Graphic Design Blog, Logo Design Inspiration, Logo Design Resource, Logo Designs, Logo Opinion, Logotypes, Packaging Company, Packaging Design, Packaging Design Blog, Packaging Design Resource, Packaging News, Pastel Coloured Papers, Patterns, Retail Logos, Stationery Design, Supermarket Logos & Branding, The Best Business Cards of 2017, The Best Logo Designs of 2017, The Best Packaging of 2017, The Very Best Brand Identities of 2017, The Very Best Packaging of 2017, Typography, Uncoated Papers & Cards
2 Comments »
Opinion by Richard Baird.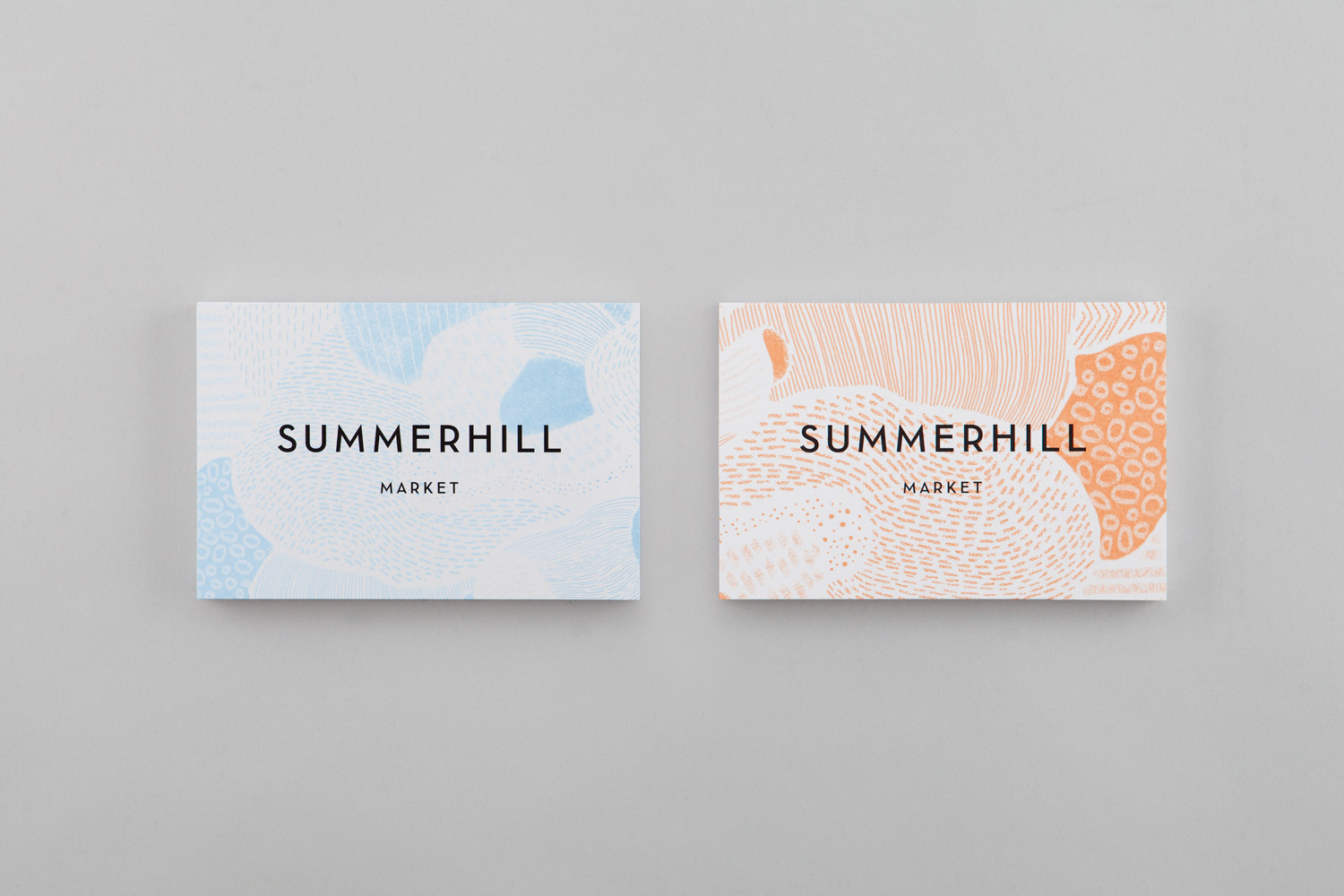 Summerhill Market is a family-run business, managed by the third generation, with premises on Toronto's Summerhill Avenue and a smaller location—a floral boutique—on Mt. Pleasant Rd. The store has 200 employees, a butchers, bakery and deli, a BBQ in the summer and offers a variety of catering services.
Summerhill Market is admired for its high quality products, and its ability—since 1954—to consistently redefine what it means to be a boutique grocery store. Its commitment to quality is reflected in its extensive range of own-brand products, developed by an in-house executive chef and a team of 80.
With the intention of giving the store a more contemporary voice whilst maintaining its warmth, Canadian studio Blok developed a new brand identity of pastel colour, sans-serif type, moments of illustrative texture and a labelling system that links an extensive line of own brand products. As well as this, Blok also delivered assets that included business cards and stickers, packaging, branded tote bag and notecards.
---
Posted: February 27, 2017
Filed under: Fonts in Use, Food and Drink, Graphic Design Reviews, Packaging Reviews
| Tags: Alcohol Packaging, Best Packaging Designs, Bottle Packaging, Cider & Cyder Packaging, Condensed Logotypes, Condensed Typography, Design For Print, Design Opinion, Designed in Helsinki, Finnish Design, Fonts in Use: Austin, Fonts in Use: Trade Gothic, Handcraft, Label Design, Logo Design Inspiration, Packaging Design, Packaging Design Blog, Packaging News, Packaging Opinion, Sans-serif Logotypes, The Best Packaging of 2017, The Very Best Packaging of 2017, Type Foundry: Commercial Type
Leave a comment »
Opinion by Richard Baird.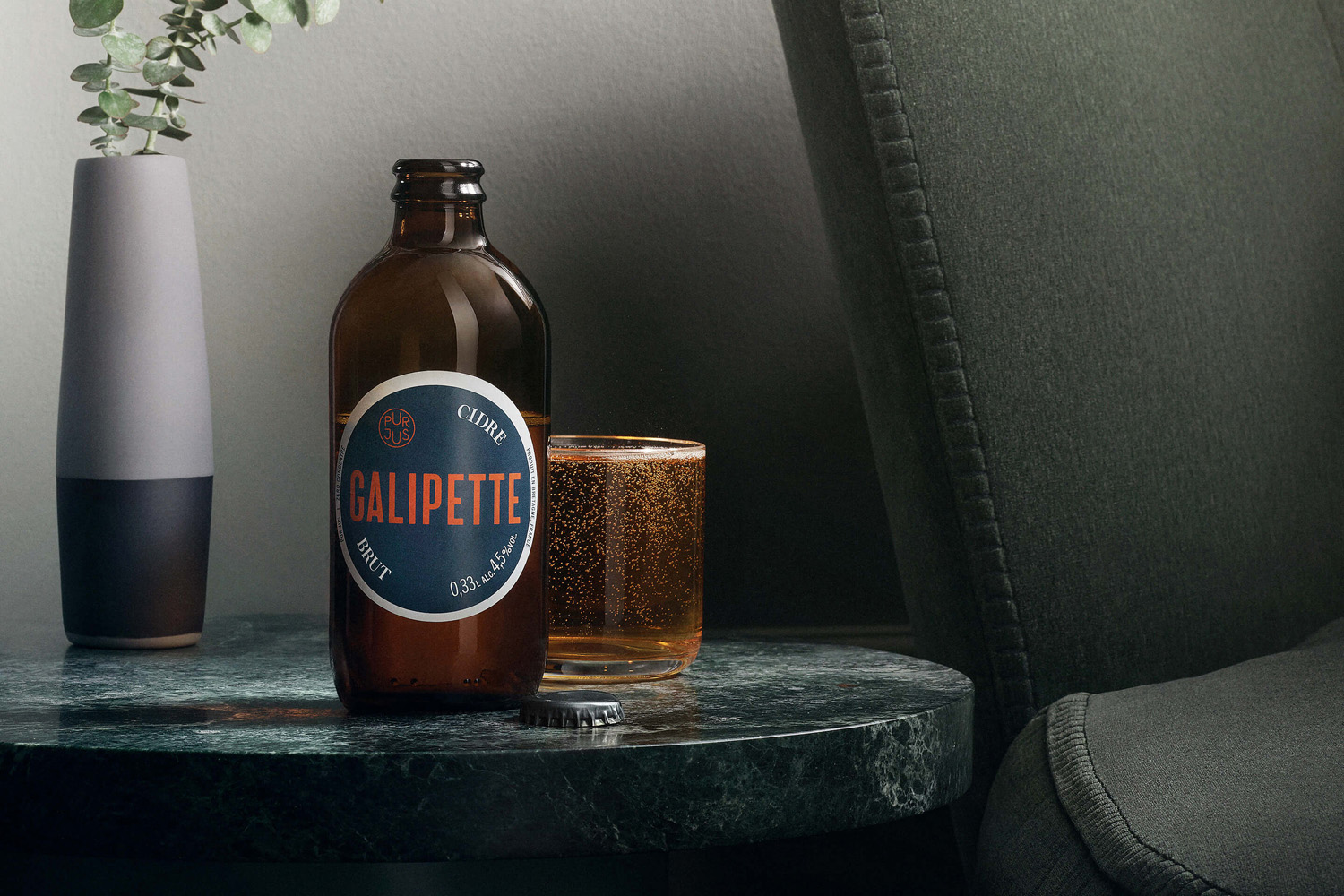 Galipette is a premium cidre made from 100% pure fermented apple juice (pur jus) pressed from apples that are hand picked from orchards in Brittany, Northwest France. Galipette is available as a Brut and a sweeter Biologique. These are free of gluten and added sugar and created for the international markets of Europe, North America and China by the Cider Supply Company, a businesses founded on the values of local craftsmanship and European cidre making heritage.
With the intention of engaging a market made up of urban, quality seeking people who appreciate freshness and the legacy of French Cidre, Scandinavian studio Werklig created a brand identity, packaging design and website that, rather than leveraging the rural aesthetic that proliferates the category, finds a comfortable balance between heritage cues and modernity, the familiar and the distinctive.
---