Posted: November 13, 2015
Filed under:
BP&O Collections
| Tags: Design Inspiration, Hand Painted Signs, Neon Sign Design, Sign Design
1 Comment »
Curated by Richard Baird.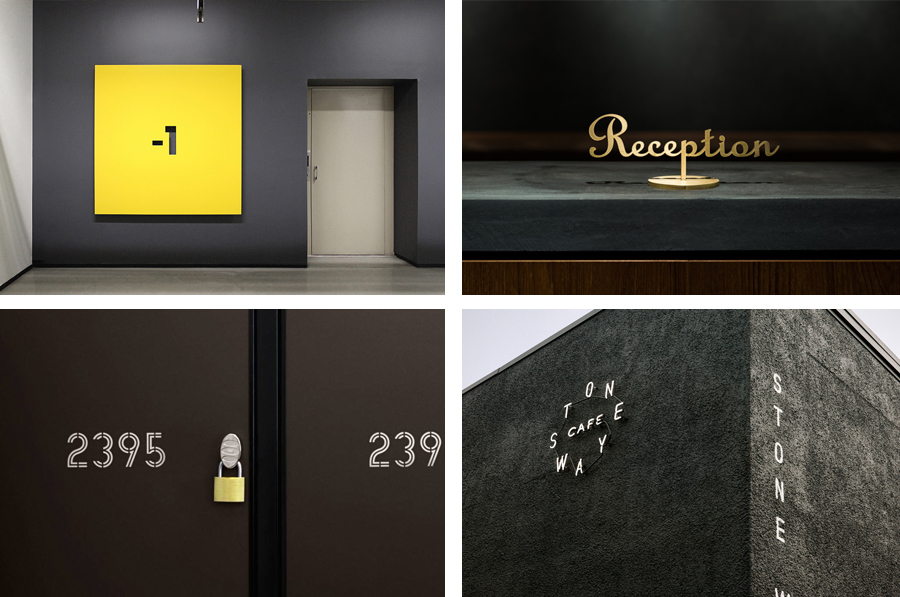 A continually updated collection of signage and way finding designed for museums, galleries, shops and bars,  as part of a new brand identity, and published on BP&O. Between them, these how a mix structure, type and iconography, material choice, surface finishes, colour and contrast can stand out, communicate and direct.
This selection features window decals, illuminated panels, neon tubes, standalone and wall mounted solutions, as well as those that have been handprinted, and includes work by graphic design studios Spy, Bond, Stockholm Design Lab and Maud, amongst many others. Click through to get a sense of how these fit within a broader brand identity program and the communicative intentions that underpin aesthetic choices. Check out more at BP&O – Collections or subscribe to the series here.
---
Posted: October 28, 2015
Filed under:
BP&O Collections
| Tags: Brochure Design, Brochure Design Inspiration, Catalogue Design, Coloured Paper, Design For Print, Design Inspiration, Die Cut Design Detail, Fluorescent Paper, Foil Blocking, Graphic Design Blog, Stitch Detail, Surface Texture, Theatre Programme, Triplex Business Cards, Unbleached Materials, Uncoated Papers & Cards, UV Varnish, White Ink
Leave a comment »
Curated by Richard Baird.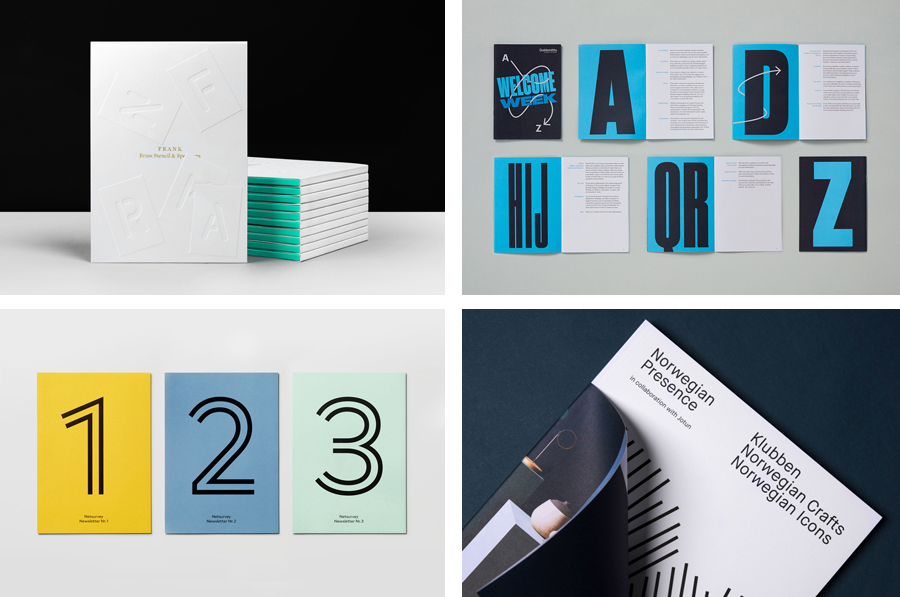 The fourth collection of brochures, lookbooks, prospectuses, newsletters, brand guidelines and catalogues published on BP&O. These mix layout, material choice and print finish, and between them effectively utilise colour, type, image, texture and paper contrast to communicate and compel, and contribute to a distinctive brand identity. This selection features uncoated and coated papers, spot colours, surface embosses, foils, metallic inks, dyed and bleached boards, and work by graphic design studios Bravo, Mucho, Bunch and Maud, amongst many others.
---