Posted: March 21, 2017
Filed under: Food and Drink, Graphic Design Reviews, Logo Reviews
| Tags: Art Direction, Brand Book, Brand Guidelines, Brand Identity Blog, Brand Identity Reviews, Branding Blog, Branding Reviews, British Design, Business Card Design, Catering Logos, Design For Print, Design Opinion, Design Reviews, Designed by Spy, Designed in London, Die Cut Design Detail, Geometric Pattern, Graphic Design, Graphic Design Blog, Logo Design Inspiration, Logo Design Resource, Logo Designs, Logo Opinion, Patterns, Sans-serif Typography, Stencil, Stencil Cut Logotypes, Still Life in Brand Identity Design, The Best Business Cards of 2017, The Best Logo Designs of 2017, The Very Best Brand Identities of 2017, The Very Best Logo Designs of 2017, The Very Best of BP&O, Typography, Unbleached Materials
2 Comments »
Opinion by Richard Baird.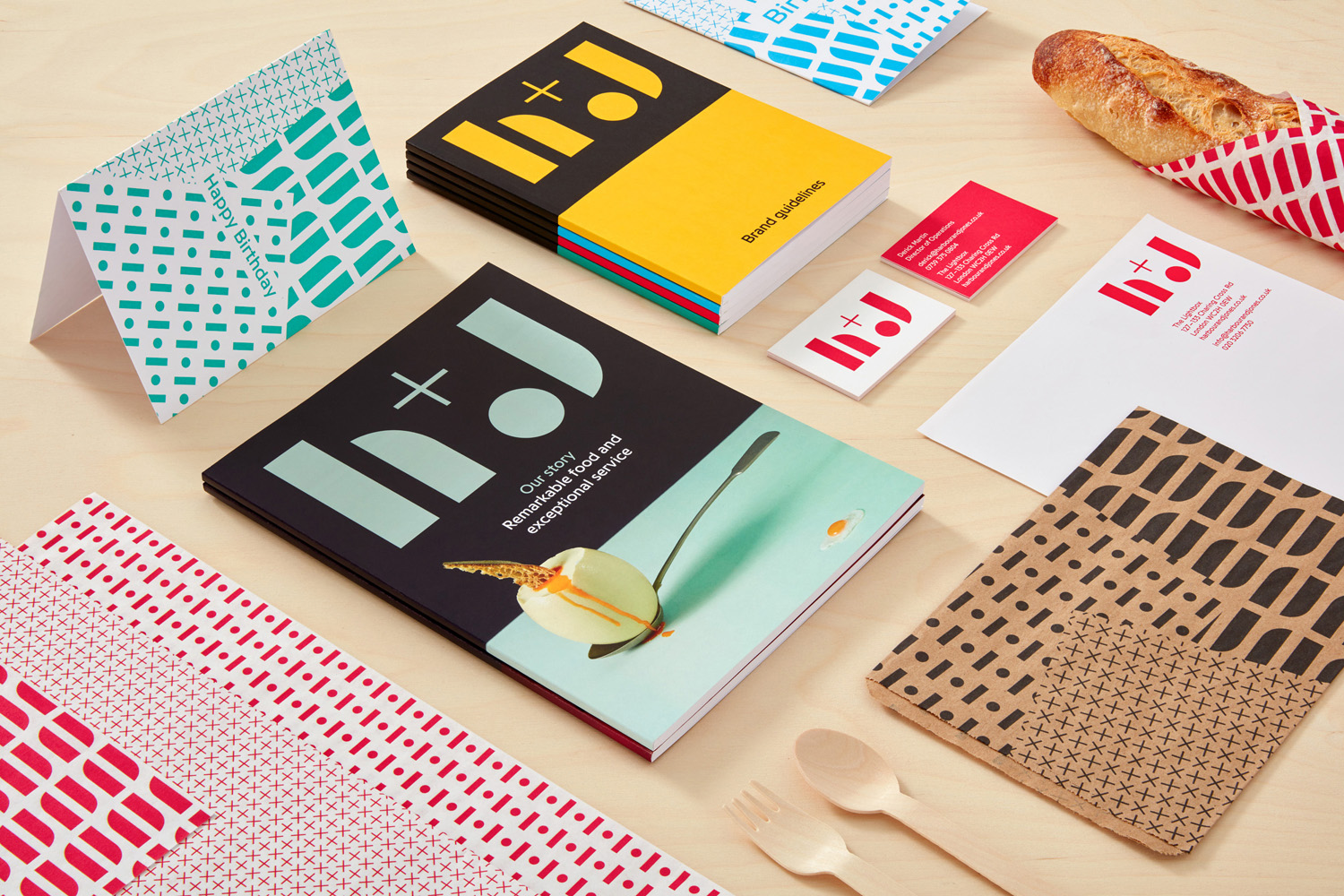 H+J is a UK independent catering business, established in 2004, that has provided food and catering solutions to venues such as The Cutty Sark, Moët & Chandon, Abbey Road, RIBA and Selfridges. Their services include working lunches and private dining rooms, large scale food courts, cafes and deli bars. London-based graphic design studio Spy worked with H+J to develop a new brand identity that would better express their growing ambitions and help them stand out within a highly competitive industry. This included logo design, still life photography, tone of voice, stationery, business cards, packaging and website design.
---
Posted: April 26, 2016
Filed under: Art and Design, Logo Reviews
| Tags: Architecture Logos, Blind Emboss, Brand Book, Brand Guidelines, Brand Identity, Brand Identity Blog, Brand Identity Reviews, Branding, Branding Agency, Branding Blog, Branding Reviews, Brochure Design, Business Card Design, Coloured Paper, Design For Print, Design News, Design Opinion, Design Reviews, Designed by Föda Studio, Furniture Design Logos, Graphic Design, Graphic Design Blog, Logo Design Inspiration, Logo Design Resource, Logo Designs, Logo Opinion, Logotypes, Mixed Fibre Materials, Monogram Design, Sans-serif Logotypes, Spot Colours, Stationery Design, The Best Brand Identities of 2016, The Best Business Cards of 2016, The Best Graphic Design Work of 2016, Typography, Uncoated Papers & Cards, Website Design
3 Comments »
Opinion by Richard Baird.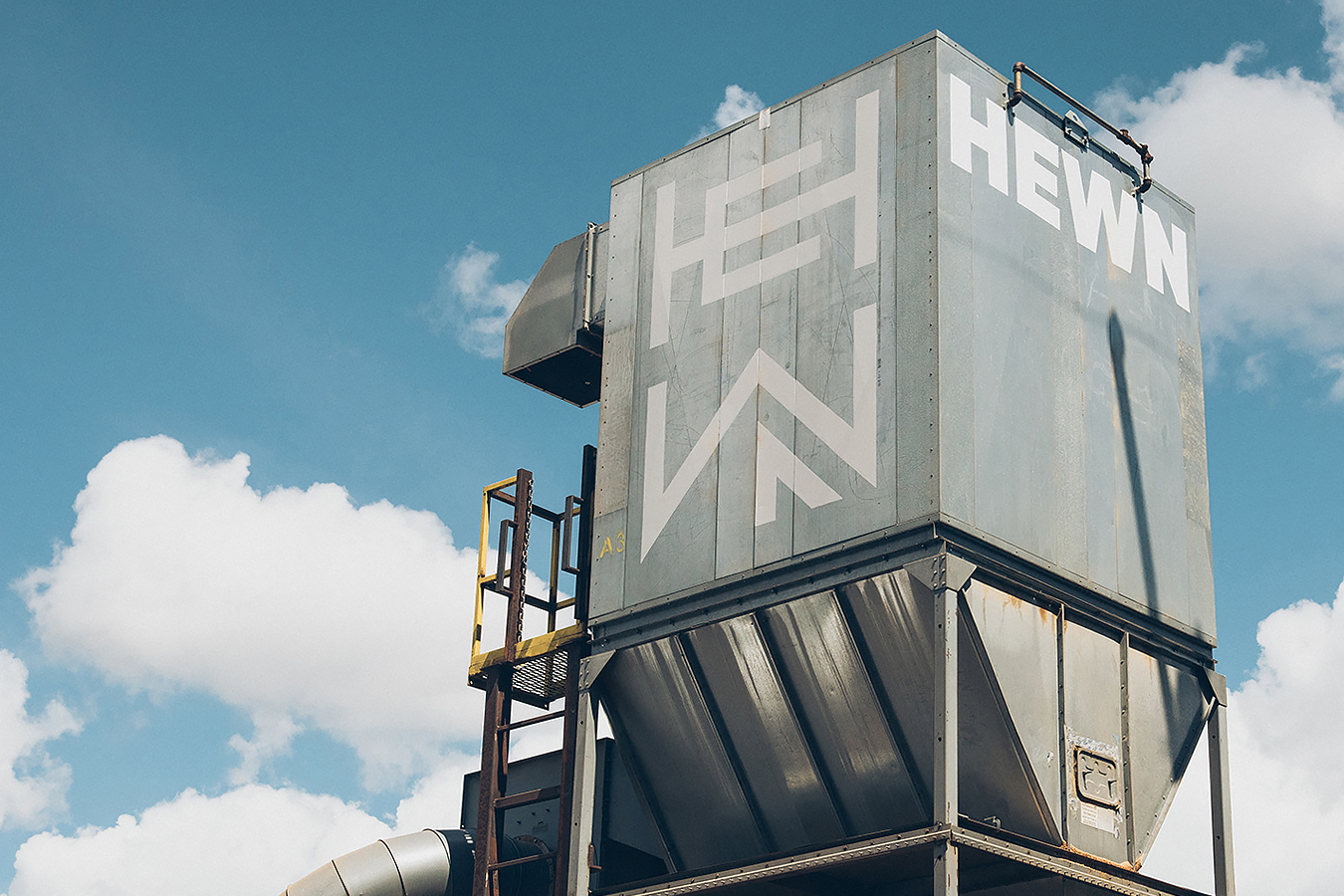 HEWN is an American architectural woodworking shop, custom furniture fabrication and metalworking business with extensive facilities, a team of master-craftsmen, a national presence and local legacy. It also has a preference for native Texas and reclaimed woods.
HEWN worked with Austin based graphic design studio Föda to develop a new brand identity that would help ensure market share and longevity, and would lay the groundwork for future leadership transitions.
This began with strategy and naming, included logo and logotype design, and extended across signage, business cards, t-shirts and website, as well as van, garage door and hopper signage.
---