Posted: September 16, 2013
Filed under: Art and Design, Logo Reviews
| Tags: Brand Identity, Brand Identity Blog, Brand Identity Design, Brand Identity Reviews, Branding, Design For Print, Designed by Hey, Designed in Barcelona, Die Cut Design Detail, Graphic Design, Handcraft, Logos, Serif Logotypes, Spanish Design, Stationery Design, Stencil, Stencil Cut Logotypes, Stencil Cut Serif Logotypes, The Best Brand Identities of 2013, The Best Custom Logotypes, The Best Logo Designs of 2013, The Very Best of BP&O, Typography
Leave a comment »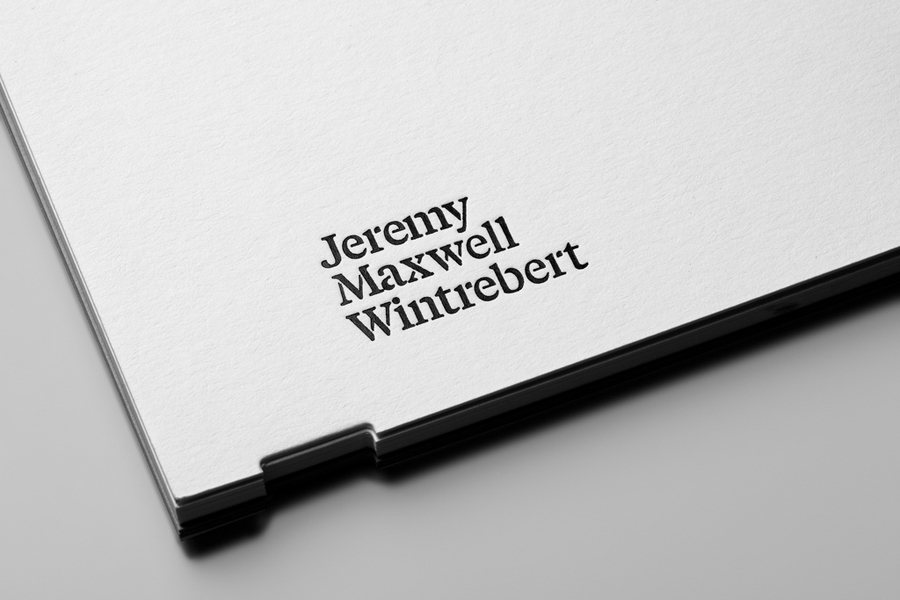 Jeremy Maxwell Wintrebert is a glassware designer and manufacturer currently working in France with a free hand glass blowing philosophy mastered while traveling internationally across the US and Europe.
Spanish design agency Hey recently developed a new visual identity solution for Jeremy that captures the heat, craft and art of glass blowing through a smart combination of colour and laser cut detail that gives the print work a scorched paper quality – an interesting way to capture the process of molten glass manipulation – the craft qualities of uncoated unbleached materials, coloured rubber bands and hand emboss detail and the juxtaposition of a stencil based industrial utility cut into the classic detail of a serif type choice.
---
Posted: September 11, 2013
Filed under: Architecture and The Built Environment, Logo Reviews
| Tags: Brand Identity, Brand Identity Blog, Brand Identity Design, Brand Identity Reviews, Brochure Design, Business Card Design, Catalogue Design, Designed by Commando Group, Designed in Oslo, Edge Painted Detail, Logo Design Trends - Flexible Logos, Logo Designs, Logo Opinion, Logos, Minimal Design, Minimal Logos, Norwegian Design, Sans-serif Logotypes, The Best Architecture Logos, The Best Brand Identities of 2013, The Best Logo Designs of 2013
2 Comments »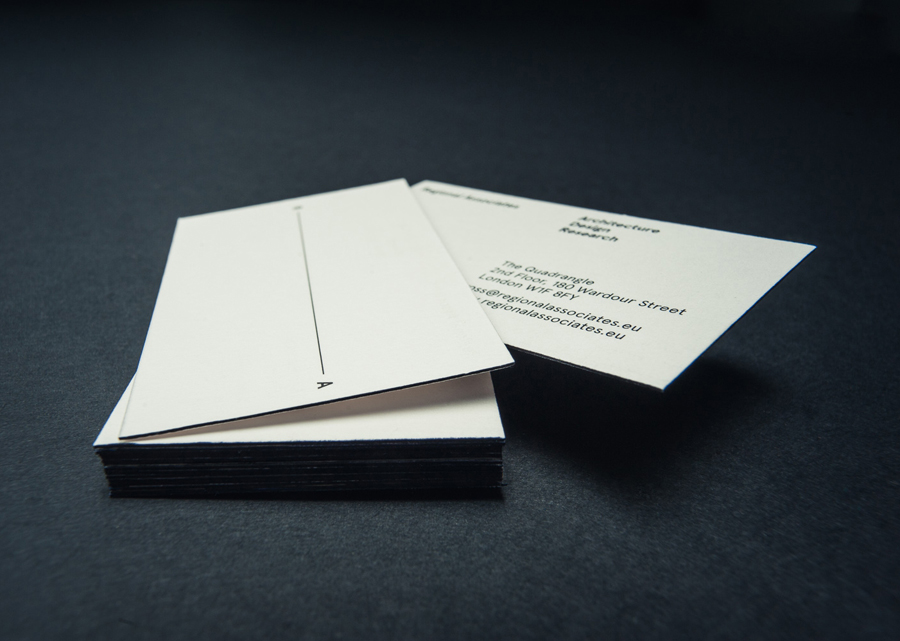 Regional Associates are a dynamic, interdisciplinary and international architecture and research consultancy "committed to developing new models for the integration of environmental, social and economically sustainable projects" within the fields of eco-tourism, public infrastructure and private residential projects.
Regional Associates' new visual identity, designed by Oslo based multidisciplinary and international design agency Commando Group, reflects the consultancy's decentralised, flexible and mobile approach to architecture and research through an expanding and contracting monogram device that fits a variety of formats in print and online, a sans-serif logotype and the edge painted detail of the business cards.
---