Posted: April 8, 2014
Filed under: Fashion, Logo Reviews
| Tags: Black and White, Brand Identity, Brand Identity Design, Brand Identity Reviews, Branding, Branding Blog, Branding Reviews, Business Card Design, Design For Print, Designed by Lundgren+Lindqvist, Designed in Gothenburg, From Scandinavia, Logo Design & Branding Blog, Logo News, Logotypes, Lookbook, New Logo, Newsprint, Swedish Design, The Best Brand Identities of 2014, The Best Logo Designs of 2014
Comments Off

on Elvine designed by Lundgren+Lindqvist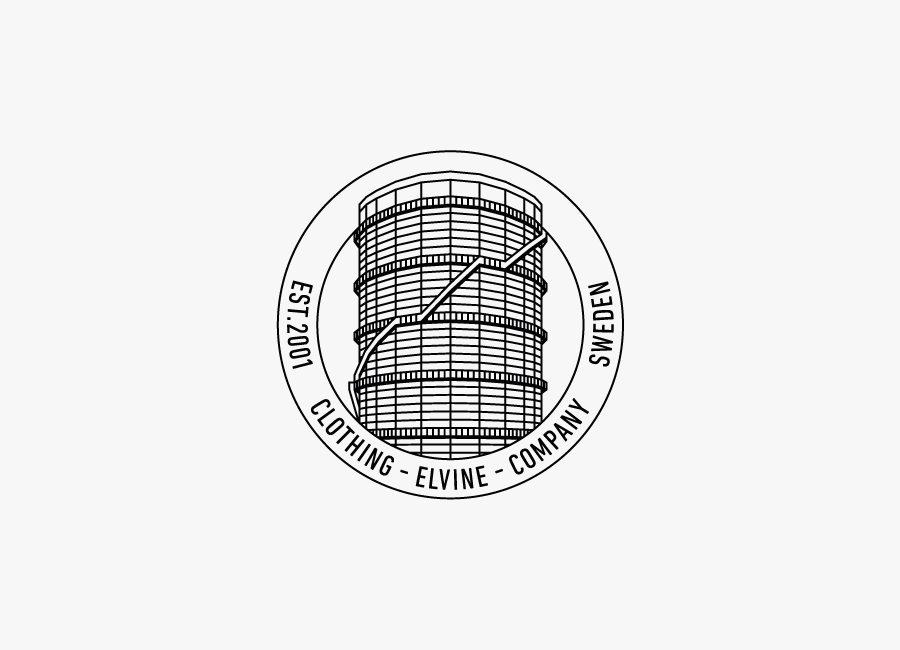 Elvine is Swedish fashion brand, known for their combination of "good design and smart functionality", with over 700 retailers throughout Europe. In response to quick expansion and a move from 'personal affair to hugely popular jacket maker', Elvine commissioned design studio Lundgren+Lindqvist to develop a new brand identity that would better reflect a philosophy and product line created to address the functional needs of the urban citizen.
---
Posted: April 7, 2014
Filed under: Art and Design, Logo Reviews
| Tags: Brand Identity, Brand Identity Design, Brand Identity Reviews, Branding, Branding Blog, Branding Reviews, Business Card Design, Design For Print, Designed by Ghost Norway, Fonts in Use: Akkurat, From Scandinavia, Furniture Design Logos, Homeware, Logo Design & Branding Blog, Logo News, Logotypes, Manufacturing Logos, New Logo, Norwegian Design, Sans-serif Logotypes, Stationery Design, The Best Brand Identities of 2014, The Best Logo Designs of 2014, Type Foundry: Lineto
9 Comments »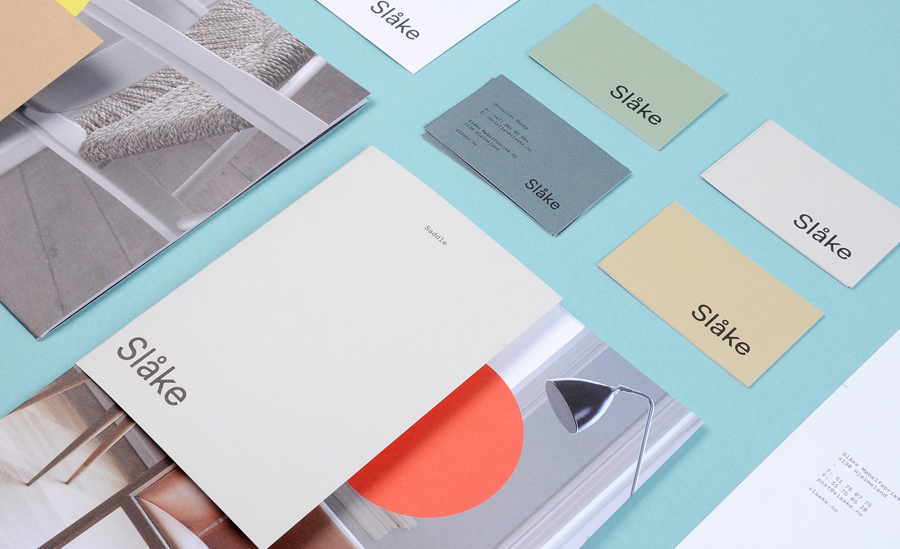 Slåke is a small furniture manufacturer, located in Norway's Hjelmeland, with a heritage that dates back to 1938. Although it produces a variety of contemporary pieces it is also known throughout Scandinavia for making jærstol, a traditional, high quality, wood and reed chair.
As part of its 75th anniversary Slåke commissioned Ghost to develop a new brand identity—which went on to include logotype, stationery, print and website design—that would reflect its continued commitment to the creation of new classics, influenced by the 'Nordic design language', and crafted by its team of 'young, innovative designers', and to safeguard its heritage whilst looking to the future.
---