Posted: February 10, 2017
Filed under: Business, Banking, Law and Finance, Graphic Design Reviews, Logo Reviews
| Tags: Brand Identity Blog, Brand Identity Reviews, Branding Blog, Branding Reviews, British Design, Brochure Design, Design For Print, Design Opinion, Design Reviews, Designed by Blast, Gold Foil, Graphic Design, Graphic Design Blog, Graphic Design Trends – Monolinear Illustration, Illustration, Label Design, Sans-serif Typography, Stencil, Stencil Cut Logotypes, The Very Best Brand Identities of 2017, The Very Best of BP&O, Typography, Uncoated Papers & Cards
1 Comment »
Opinion by Richard Baird.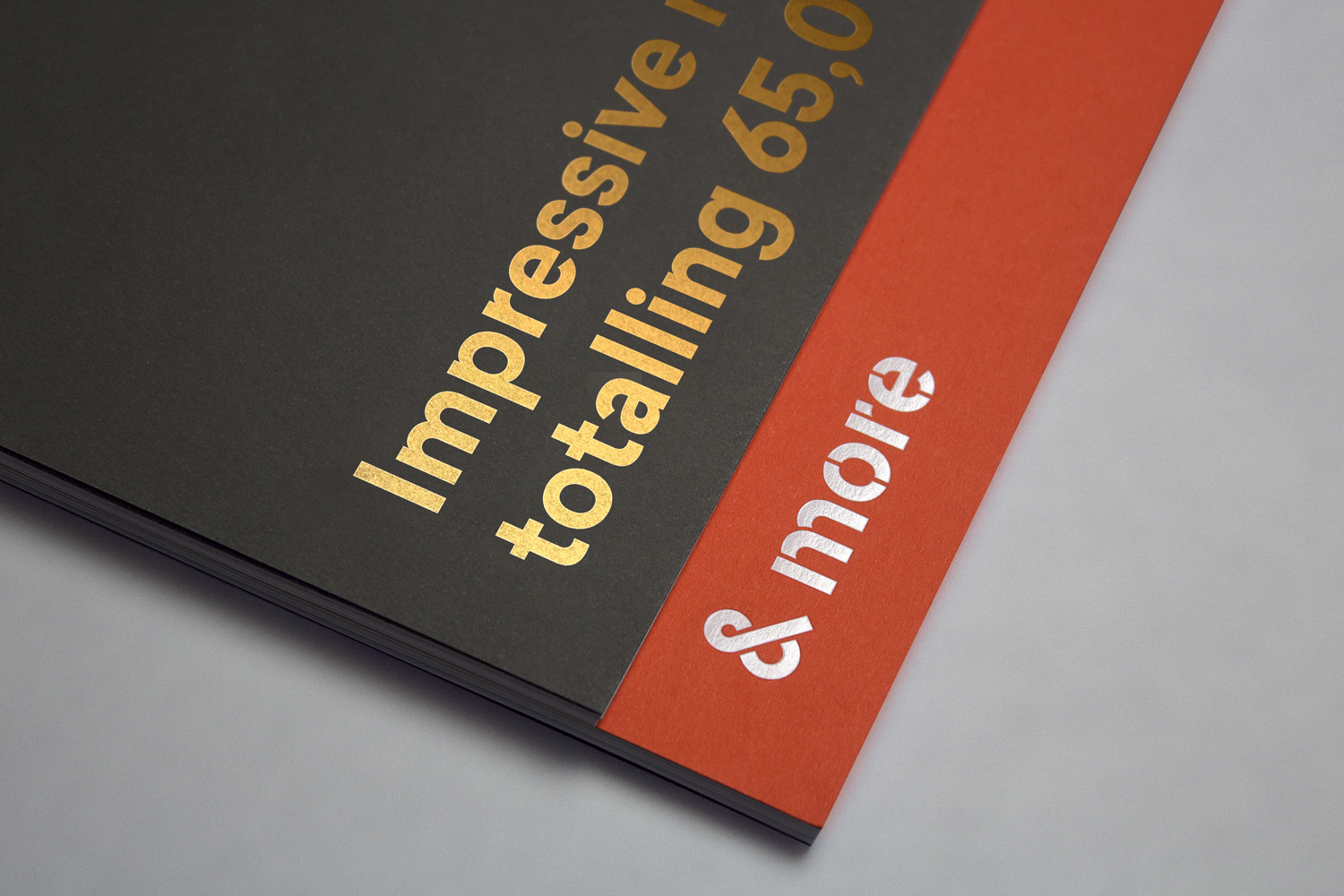 Croxley Park is a business park located two miles from the town of Watford, United Kingdom, with good local public transport links and twelve minutes from the M25, an arterial route that encircles Greater London. Although strategically placed to make the most of these networks, Croxely Park also has a unique 25 acre parkland setting. Currently, this is home to both multi-national companies and small start-ups, which make up the park's 2,600 inhabitants.
With the aspiration of becoming one of the top UK business parks, and the intention of competing on a national and international scale, Croxley park worked with London-based graphic design studio Blast to conduct a strategic review, help clarify its positioning and create a new brand identity.
Based around the concept "&More", Blast developed a solution that brings to life the environment and culture that surrounds the park, its amenities and high-quality service. This is brought together and expressed through cheerful colour and illustration, custom type treatment, photography and moving image, copyrighting, symbol and the materiality of brochure.
---
Posted: November 24, 2016
Filed under: Business, Banking, Law and Finance, Graphic Design Reviews, Logo Reviews
| Tags: Austrian Design, Brand Guidelines, Brand Identity, Brand Identity Blog, Brand Identity Reviews, Branding, Branding Agency, Branding Blog, Branding News, Branding Reviews, Business Card Design, Colour in Use: Orange, Corporate Identity Design, Design For Print, Design News, Design Opinion, Design Reviews, Designed by Re:, Designed in Sydney, Foil Blocking, Fonts in Use: Brown, Fonts in Use: GT Sectra, Graphic Design, Graphic Design Blog, Logo Design Inspiration, Logo Design Resource, Logo Designs, Logo Opinion, Logotypes, PR Logos, Public Relations Logos, The Best Brand Identities of 2016, The Best Business Cards of 2016, The Best Graphic Design Work of 2016, Typography, Uncoated Papers & Cards, Visual Identity Design Blog, Wordmark Design
5 Comments »
Opinion by Richard Baird.
Hidden Characters is the latest PR offering from international advertising agency network M&CSaatchi. It replaces/is an evolution of Bang PR, developed in response to the changing public relations landscape.
With the advent of social media and the subsequent growth of non-traditional influencers and an increase in inauthentic product placement, Hidden Characters intends to make sure that their client's reach is handled in an ethical and authentic way.
Sydney-based graphic design studio RE worked to created a brand identity for Hidden Characters that articulates this intention with a concept that makes a connection between the hidden characters that shape how text appears and the creative behind the scenes shaping of a brand's public perception. The idea of the seen and unseen plays out in a number of ways in print, and links business cards, headed paper, stationery and brochure.
---