Posted: July 30, 2014
Filed under: Cafes, Bars and Restaurants, Logo Reviews
| Tags: Brand Identity, Brand Identity Blog, Brand Identity Reviews, Branding, Branding Blog, Branding News, Brochure Design, Colorplan Embossed Paper, Colorplan Papers and Boards, Design News, Design Opinion, Design Reviews, Designed by Graphical House, Designed in Glasgow, Fonts in Use: Caslon, Fonts in Use: Trade Gothic, Gold Foil, Graphic Design, Logo Opinion, Logos, Logotypes, Scottish Design, Serif Logotypes, Stencil Cut Logotypes, Stencil Cut Serif Logotypes, The Best Brand Identities of 2014, The Best Logo Designs of 2014, Typography, Visual Identity Design Blog
4 Comments »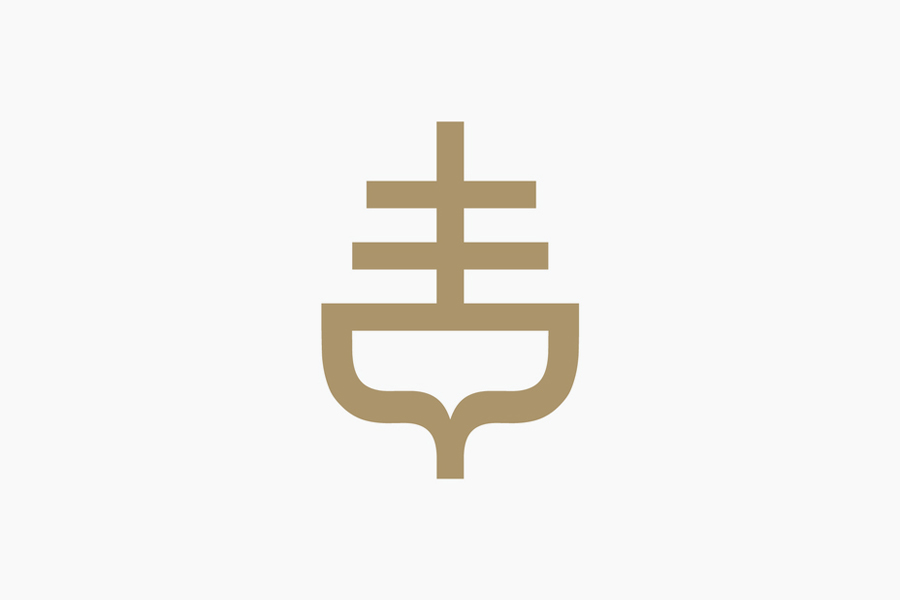 The Empire Café is a pop-up venue located in Glasgow's Merchant City that looks to explore Scotland's relationship with the North Atlantic slave trade through coffee, sugar, tea, cotton, music, visual art, poetry, debate, workshops, walks, film and literature. The café's brand identity, a ship-like logo, bold sans-serif typography and both a limited and rich approach to print, designed by Graphical House, is described as linking a contemporary 'artistic programme and poetry anthology with contributors gathered from across the Commonwealth', and references cross sea trade of the past.
---
Posted: July 28, 2014
Filed under: Cafes, Bars and Restaurants, Logo Reviews
| Tags: Brand Identity, Brand Identity Blog, Brand Identity Reviews, Branding, Branding & Interior Design, Branding Blog, Business Card Design, Cafe Logos, Coffee Cup Designs, Copper Block Foil, Design For Print, Designed by A Friend Of Mine, Designed in Melbourne, From Australia, Graphic Design, Illustration, Logo Designs, Logo Opinion, Logos, Logotypes, Sans-serif Logotypes, Sign Design, The Best Brand Identities of 2014, Typography, Visual Identity Design Blog
1 Comment »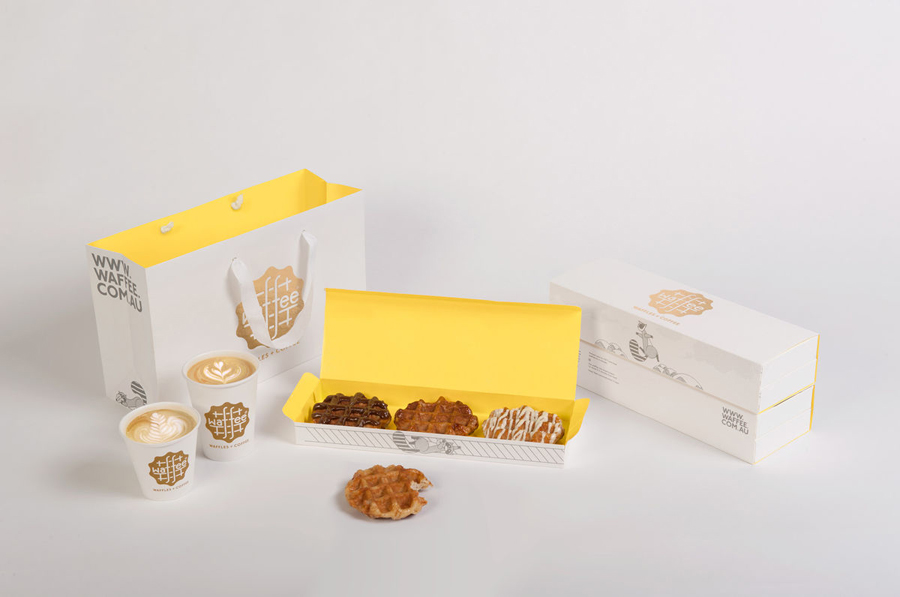 Waffee is an authentic Belgian waffle and coffee chain with locations across Melbourne and Altona. Developed by holistic design practice A Friend Of Mine, Waffee's brand identity, which included logo and packaging design, menu boards and a signage system created in collaboration with architects Hecker Guthrie and Foolscap Studio, mixes a typographically adventurous logotype with an illustrated character to establish a rich communicative duality and contrast of literal and subtle narrative detail that binds print and interior space.
---