Posted: June 19, 2014
Filed under: Cafes, Bars and Restaurants, Logo Reviews
| Tags: American Design, Brand Identity, Brand Identity Blog, Brand Identity Reviews, Branding, Branding Blog, Branding Reviews, Coaster Design & Beer Mats, Designed by Föda Studio, Graphic Design, Ink Stamps, Logo News, Logotypes, Restaurant Logos, Serif Logotypes, The Best Brand Identities of 2014, Typography, Uncoated Papers & Cards
1 Comment »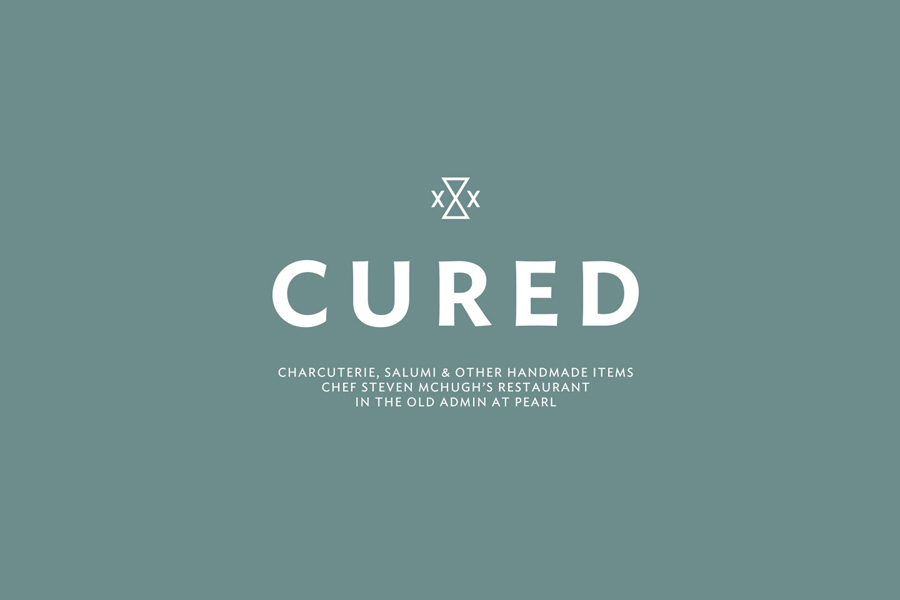 Cured is a restaurant located in the recently renovated Admin building of Pearl Brewery's culinary and cultural campus in San Antonio. Run by chef Steve McHugh, an expert in charcuterie, salumi and all forms of preserves, the restaurant offers a wide variety of meats cured for between 2 and 10 months.
Föda Studio developed a brand identity for Cured, which alongside logo and print included architectural collaboration, that resolves the history of the location, the time involved in preserving meats, Steve's community and charity involvement as well as his recent cancer survival, through naming, iconography, custom typography and an interesting interaction component. The project also included menu design, business cards and signage.
---
Posted: June 12, 2014
Filed under: Cafes, Bars and Restaurants, Logo Reviews
| Tags: Brand Identity, Brand Identity Blog, Brand Identity Design, Brand Identity Reviews, Branding, Branding Blog, Branding Reviews, Design For Print, Designed by Studio fnt, From Asia, Illustration, Korean Design, Logo News, Logos, Pastel Colours, Restaurant Logos, Sign Design, Slab-serif Logotypes, Stationery Design, Uncoated Papers & Cards, Window Decals
3 Comments »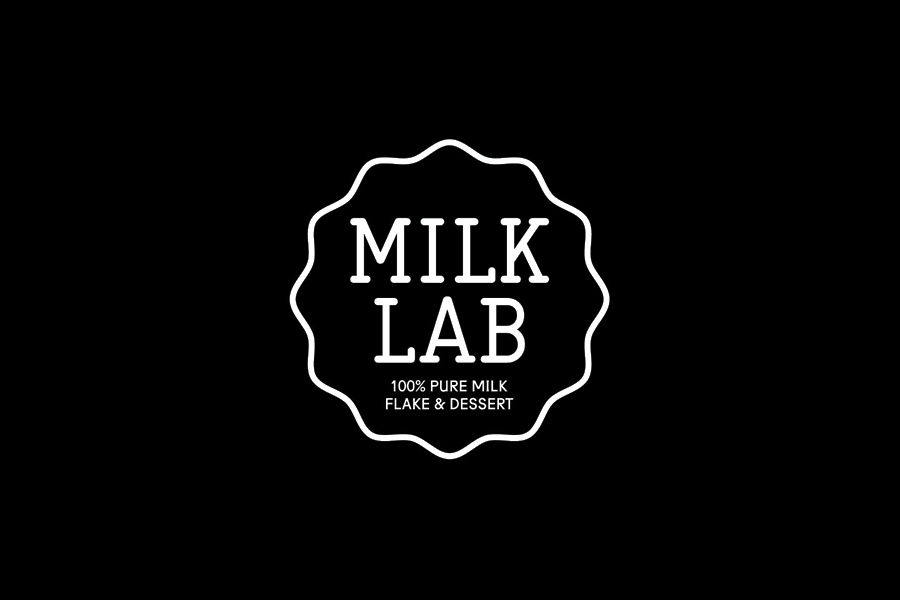 Milk Lab is a 100% pure milk dessert, flake and roll cake restaurant located in the South Korean city of Busan. The restaurant's brand identity, designed by Studio FNT, conveys some of the chill and smoothness of its desserts through the rounded terminals of a slab serif logotype, its container, similarly styled mono line weight icons, icy photography and a milky pastel colour palette, and pairs these with the character and distinction of some well-rendered creative lab and milk based illustrative work by Tap Tap Tap. Together these add a light and playful sensibility, as framed artwork on the walls and decals across the windows, to what looks like a neat modernistic black and white interior space created by FHHH Friends and some simple signage and elements. The project also included illustrated menus, postcards, packaging and posters.
---