Posted: April 4, 2017
Filed under: Food and Drink, Graphic Design Reviews, Packaging Reviews
| Tags: Brand Identity Blog, Brand Identity Reviews, Branding, Branding Blog, Branding News, Branding Reviews, Design For Print, Design Opinion, Design Reviews, Designed by Frost, Designed in Sydney, From Australia, Graphic Design, Graphic Design Blog, Logo Design Inspiration, Logo Design Resource, Logo Designs, Logotypes, Sans-serif Logotypes, The Best Packaging of 2016, Type Foundry: Commercial Type, Typography, Wine Design, Wine Label Design, Wine Packaging
2 Comments »
Opinion by Richard Baird.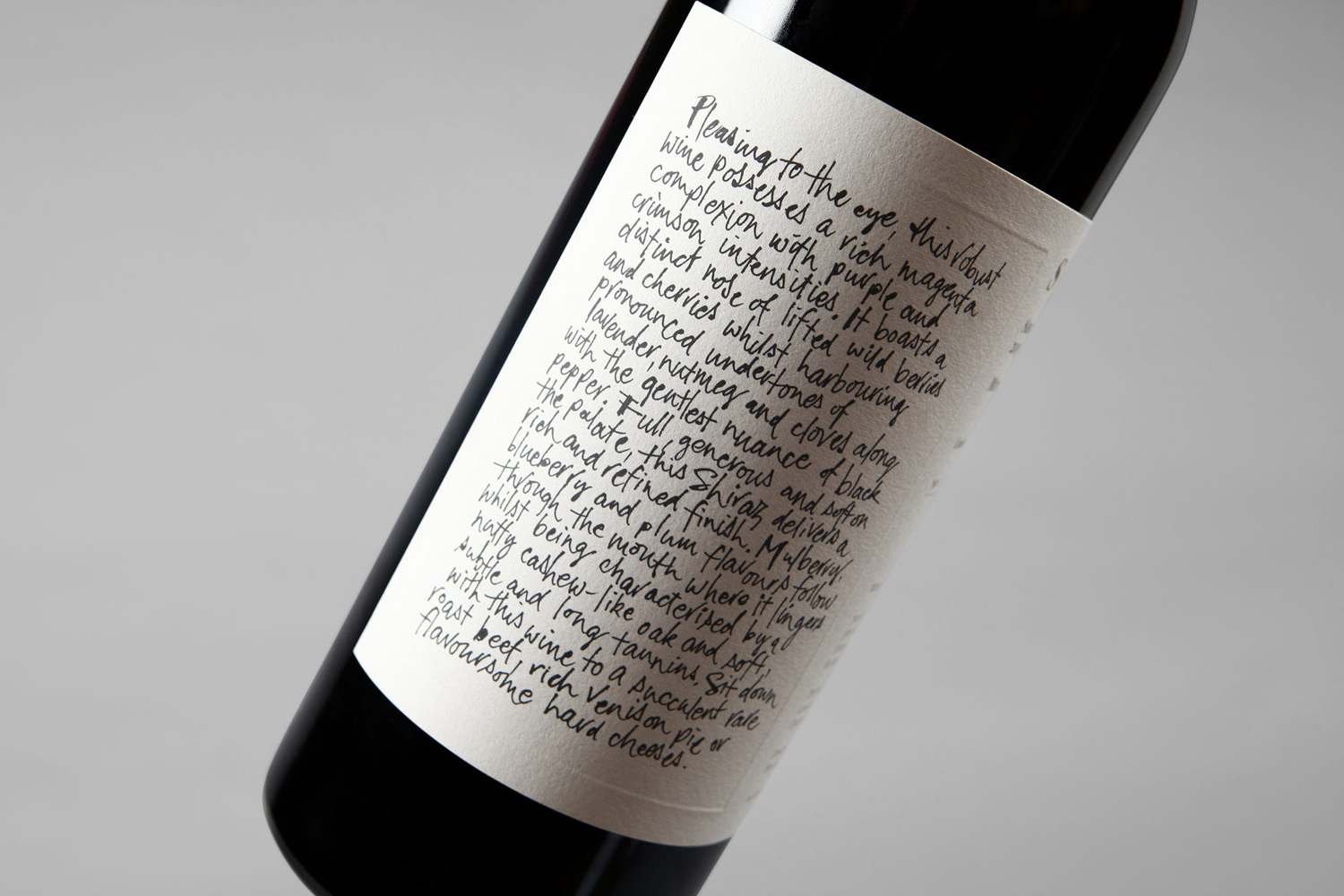 Somm is a limited edition Australian Shiraz from Niche Wine Co., a winery that embraces an innovative dry farming process that yields fewer yet higher quality grapes with an intensity of flavour and colour. With a desire to convey an established, old vineyard feel, and a sense of heritage and sophistication, Niche Wine Co. worked with Sydney-based design studio Frost to develop name and packaging.
Inspired by the sommelier, a trusted and knowledgeable figure in the world of wine, Frost developed an idea based around the sommelier's notebook, literally translating the spontaneity, insight and personable qualities of this directly onto label and tissue paper, then packaging bottle into bespoke wooden box.
---
Posted: February 27, 2017
Filed under: Fonts in Use, Food and Drink, Graphic Design Reviews, Packaging Reviews
| Tags: Alcohol Packaging, Best Packaging Designs, Bottle Packaging, Cider & Cyder Packaging, Condensed Logotypes, Condensed Typography, Design For Print, Design Opinion, Designed in Helsinki, Finnish Design, Fonts in Use: Austin, Fonts in Use: Trade Gothic, Handcraft, Label Design, Logo Design Inspiration, Packaging Design, Packaging Design Blog, Packaging News, Packaging Opinion, Sans-serif Logotypes, The Best Packaging of 2017, The Very Best Packaging of 2017, Type Foundry: Commercial Type
Leave a comment »
Opinion by Richard Baird.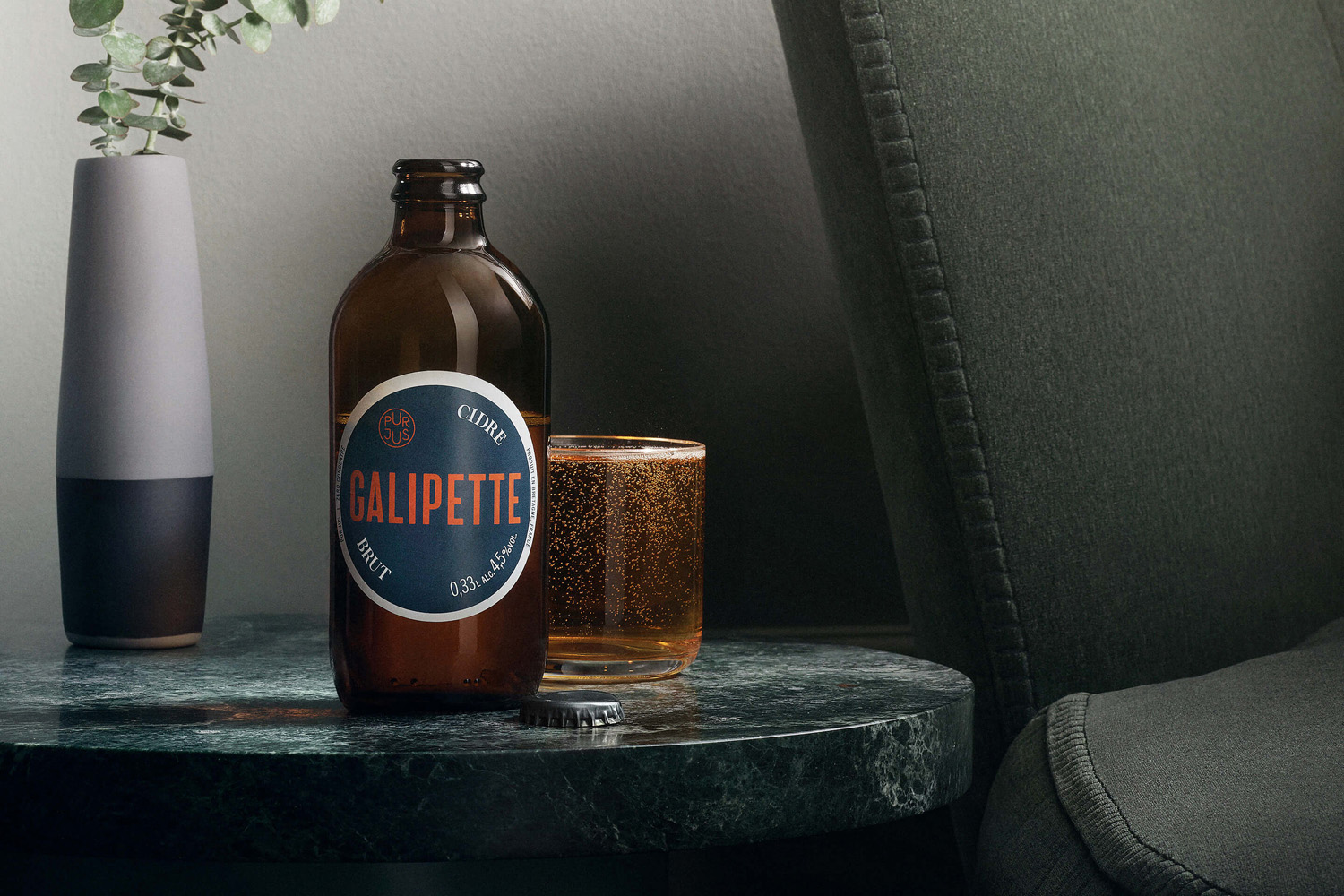 Galipette is a premium cidre made from 100% pure fermented apple juice (pur jus) pressed from apples that are hand picked from orchards in Brittany, Northwest France. Galipette is available as a Brut and a sweeter Biologique. These are free of gluten and added sugar and created for the international markets of Europe, North America and China by the Cider Supply Company, a businesses founded on the values of local craftsmanship and European cidre making heritage.
With the intention of engaging a market made up of urban, quality seeking people who appreciate freshness and the legacy of French Cidre, Scandinavian studio Werklig created a brand identity, packaging design and website that, rather than leveraging the rural aesthetic that proliferates the category, finds a comfortable balance between heritage cues and modernity, the familiar and the distinctive.
---