Posted: March 9, 2017
Filed under: Cafes, Bars and Restaurants, Graphic Design Reviews, Logo Reviews
| Tags: Bag Design, Brand Identity Blog, Brand Identity Reviews, Branding Blog, Branding Reviews, Coffee Logos and Packaging Design, Coffee Shop Branding, Custom Typefaces & Logotypes, Custom Typography, Design For Print, Design Opinion, Design Reviews, Designed by Bond, Designed in Helsinki, Finnish Design, From Scandinavian, Graphic Design, Graphic Design Blog, Illustration, Sans-serif Typography, Sign Design, Stickers, The Best Custom Logotypes, The Very Best Brand Identities of 2017, The Very Best of BP&O, Typography, Unbleached Materials
3 Comments »
Opinion by Richard Baird.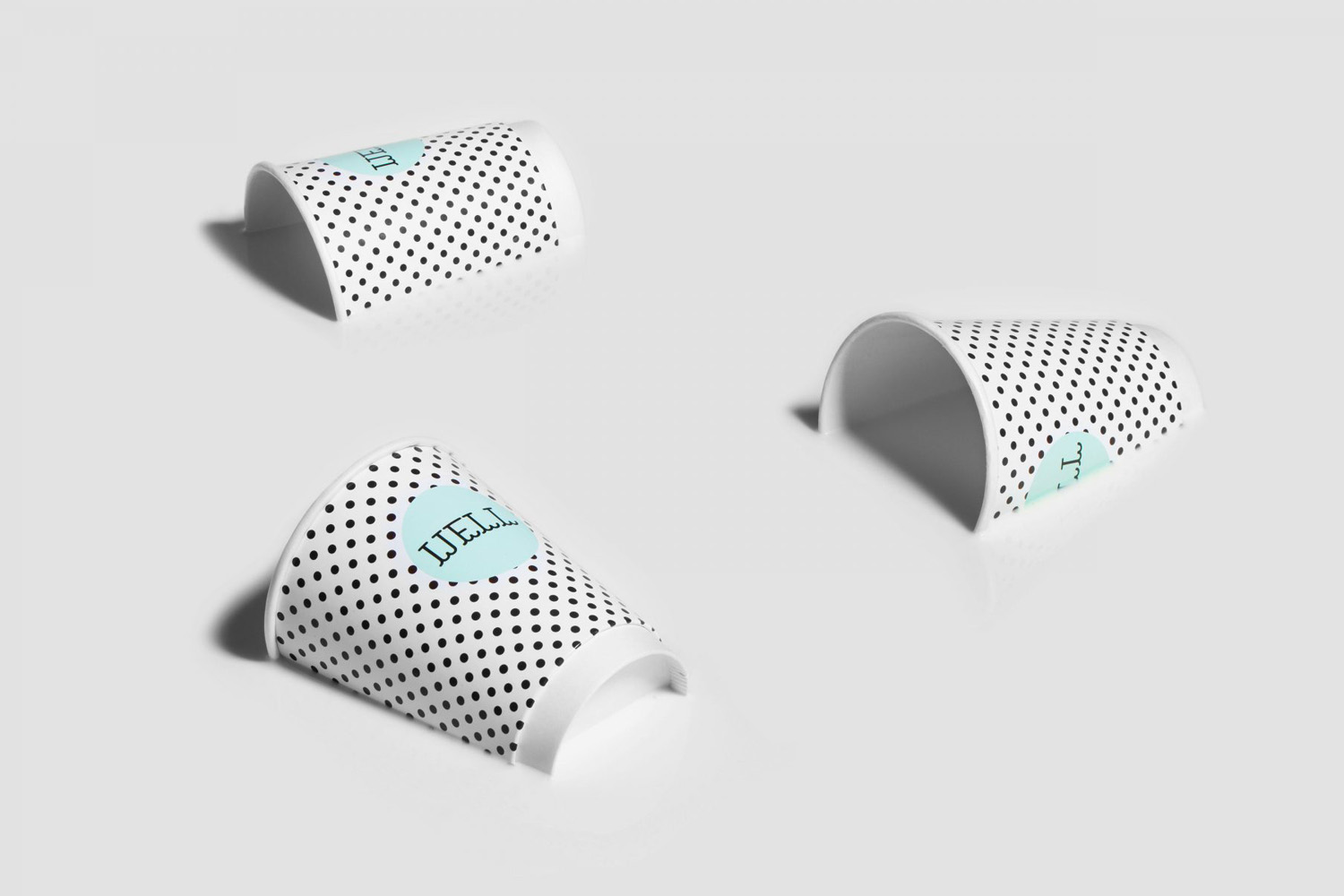 Well Coffee is a new vegetarian café in the centre of of the Finnish capital of Helsinki. It has a distinctive interior of steel frames and wood surfaces, exposed concrete walls, drilled and CNC cut panels of circles, large menu board, marine lamps and potted plants. These blend the current and utilitarian with the more welcoming. Scandinavian graphic design studio Bond worked with the café on brand identity. This included illustration and custom typography, implemented as signage, across packaging and throughout website. These are linked by wave-like elements, inspired by the symbol associated with cafe's location in Kaivopiha, and recurring circular detail that makes a connection with interior design.
---
Posted: January 31, 2017
Filed under: Art and Design, Fashion, Graphic Design Reviews, Logo Reviews
| Tags: American Design, Black and White, Black Paper, Brand Identity, Brand Identity Blog, Brand Identity Reviews, Branding, Branding Blog, Branding Reviews, Business Card Design, Custom Typefaces & Logotypes, Custom Typography, Design For Print, Design News, Design Opinion, Design Reviews, Designed by DIA, Designed in New York, Graphic Design, Graphic Design Blog, Logo Design Inspiration, Logo Design Resource, Logo Designs, Logo Opinion, Logotypes, Minimal Design, Minimal Logos, Minimalist Brand Identities, Sans-serif Typography, The Best Custom Logotypes, The Best Logo Designs of 2017, The Very Best Brand Identities of 2017, Tote Bag Design, Typography, White Ink
1 Comment »
Opinion by Richard Baird.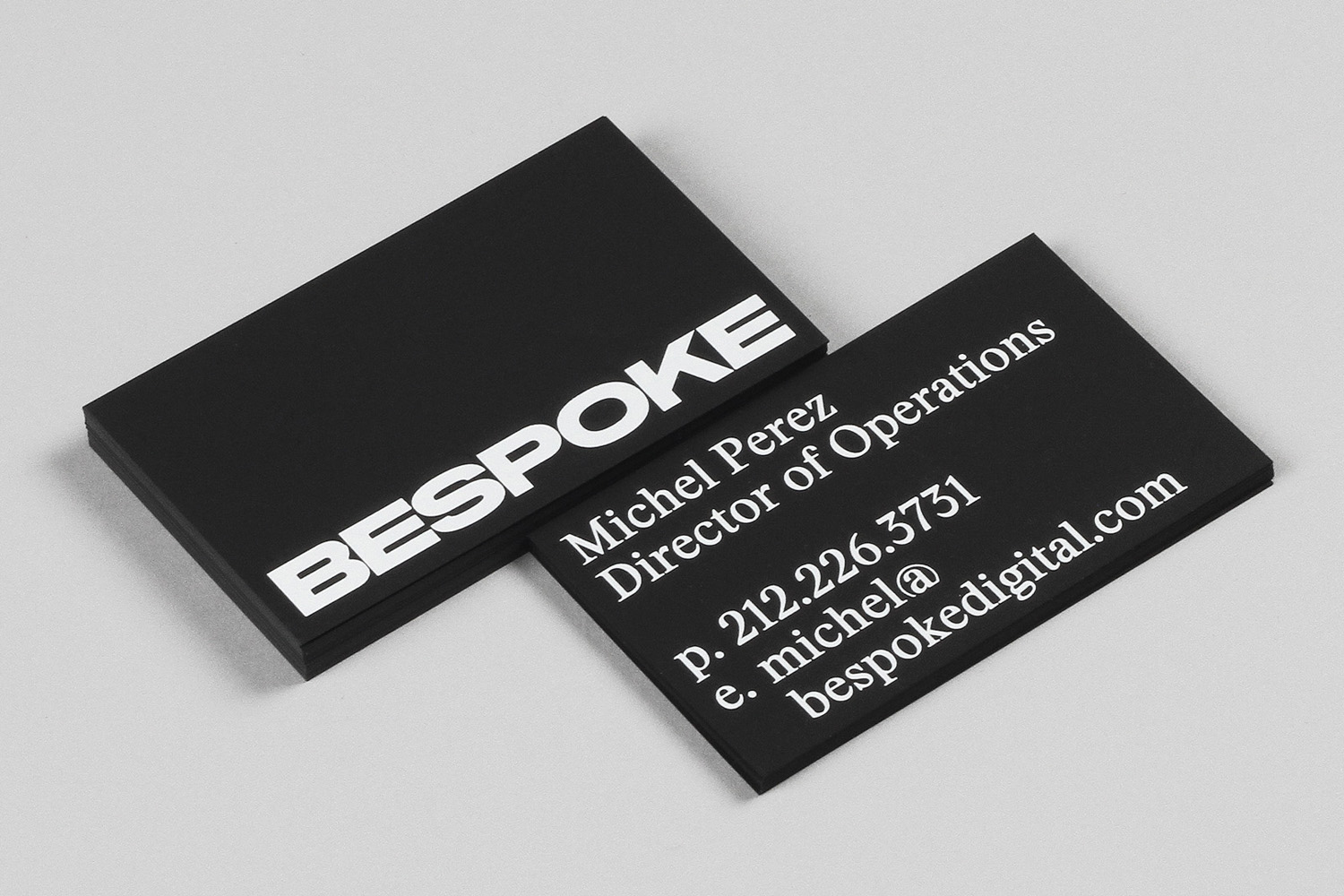 Bespoke is a New York-based boutique digital retouching company working within the fashion industry and moving into its tenth year of business. With a desire to appeal to an increasingly more commercial clientele while not undermining their roots Bespoke commissioned graphic design studio DIA to develop a new brand identity. With a strong favour for contrast; in colour, proportion and type, DIA establish a bold visual expression for Bespoke that, aside from acknowledging past clients and with an eye for future ones, intends to help them stand out from their competitors. This runs across stationery, business cards and tote bags, down the side of portfolio pages, and sitting well at the foot of Bespoke's new website.
---