Posted: November 24, 2014
Filed under: Food and Drink, Logo Reviews, Packaging Reviews
| Tags: Best Packaging Designs, Brand Identity Blog, Brand Identity Design, Brand Identity Reviews, Branding, Branding News, Branding Reviews, British Design, Business Card Design, Coloured Paper, Creative Packaging, Designed by Horse, Drinks Packaging, From the United Kingdom, Graphic Design Blog, Logo Design Inspiration, Logo Design Resource, Logotypes, New Logo, Packaging Company, Packaging Design, Packaging Design Resource, Packaging News, Sans-serif Logotypes, Silver Ink, Stationery Design, Tea Packaging, The Best Brand Identities of 2014, The Best Custom Logotypes, The Best Logo Designs of 2014, The Best Packaging of 2014
3 Comments »
Opinion by Richard Baird.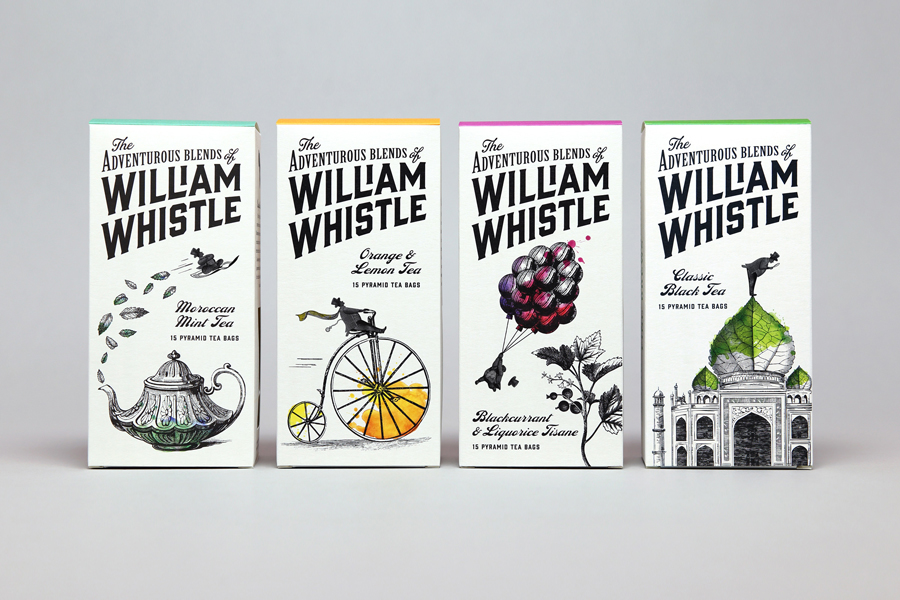 The Adventurous Blends 0f William Whistle is a small tea and coffee merchant crafting exotic flavoured teas, coffees and tisane from the highest quality ingredients sourced from across the world using an approach that is described as bringing together the very best discoveries of the past with the expertise of the present. This philosophy, as well as the merchant's well-travelled and eccentric English nature, informed the direction of their brand identity, naming strategy and packaging treatment created by UK based multidisciplinary design studio Horse.
---
Posted: November 11, 2014
Filed under:
Logo Reviews
| Tags: Brand Identity, Brand Identity Blog, Brand Identity Reviews, Branding, Branding News, British Design, Business Card Design, Coloured Paper, Copper Block Foil, Design For Print, Design News, Design Opinion, Design Reviews, Designed by Parent, Edge Painted Detail, Fonts in Use: Avenir, Graphic Design, Graphic Design Blog, Logo Designs, Logo News, Logo Opinion, Logos, Logotypes, New Logo, Sans-serif Logotypes, Typography, Uncoated Papers & Cards, Visual Identity Design Blog
4 Comments »
Opinion by Richard Baird.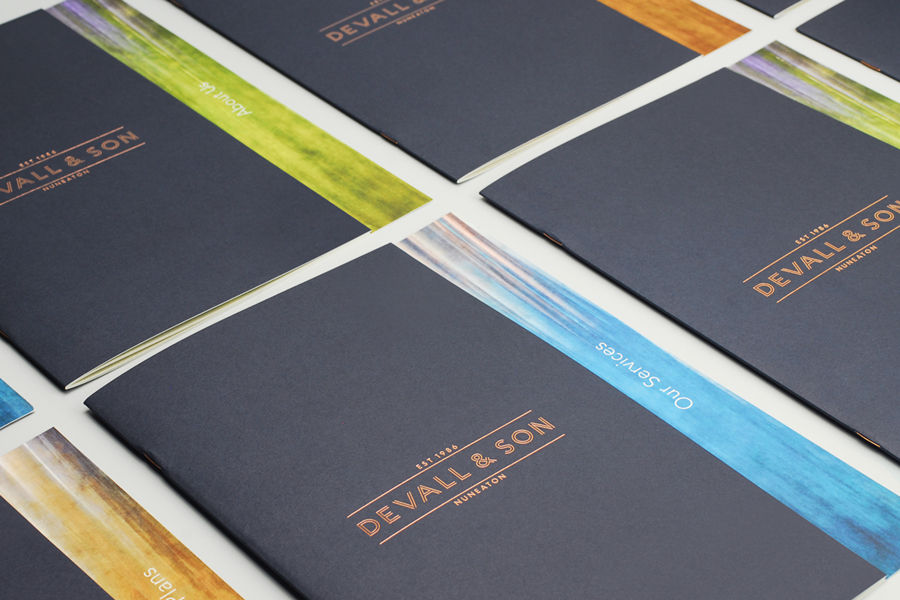 Devall & Son is a funeral directors, monumental mason and family business with a history that dates back 28 years. To coincide with a transition from one generation to the next D.B.Devall & Son commissioned Bournemouth-based design studio Parent to help them rebrand their business. This included new stationery, brochures, website and signage bound by a simplified name, a logotype built from a bespoke inline sans-serif, and in print by coloured paper and board, a copper foil print finish, edge painted detail and abstract images by photographer Steven Friedman.
---