Posted: February 7, 2013
Filed under: Art and Design, Logo Reviews
| Tags: Brand Identity, Brand Identity Blog, Brand Identity Reviews, Branding, Branding News, British Design, Business Card Design, Design News, Design Opinion, Design Reviews, Designed by Karoshi, Designed in London, Event Planning Logos, Flowers, Foil Blocking, Graphic Design, Handcraft, Label Design, Logo News, Logo Opinion, Logos, Logotypes, Luxury Logos and Packaging Design, Monogram Design, Serif Logotypes, The Best Brand Identities of 2013, The Best Logo Designs of 2013, Typography, Uncoated Papers & Cards, Visual Identity Design Blog
4 Comments »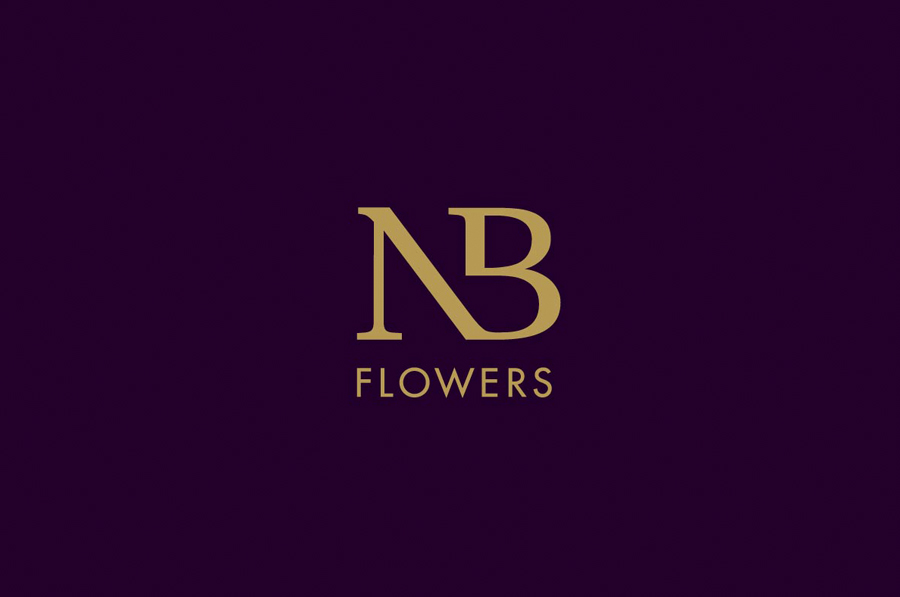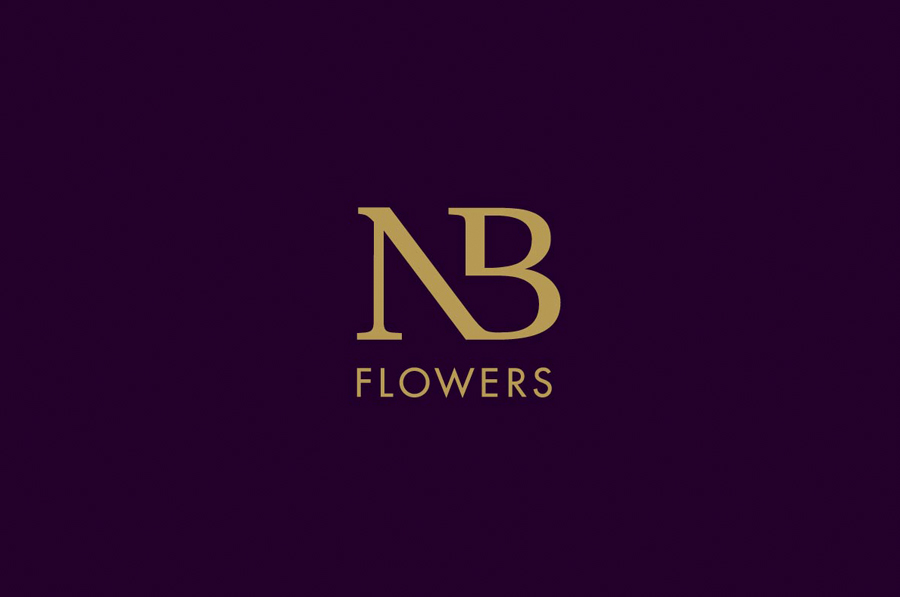 NB Flowers is a florist – founded by Neil Birks and located at London's New Covent Garden Market – that specialises in corporate and private events, delivering value through a combination of 'beautiful flowers, creativity, and a personable service'.
Multi-disciplinary design agency Karoshi were commissioned to 'rebrand and reposition NB Flowers as one of London's leading luxury event florists and capture the essence of the brand – classic with a contemporary twist'. In response the agency created a visual identity solution that, through a serif monogram, sans-serif by-line, purple and white substrates and a block foil print finish, delivers a simple and consistent communicative contrast that successfully draws out the organic detail of the photography utilised across NB's collateral and website.
---
Posted: June 19, 2012
Filed under: Food and Drink, Packaging Reviews
| Tags: Best Packaging Designs, British Design, Design News, Designed by Studio h, Food Logos and Packaging Design, Graphic Design, Logo Designs, Logotypes, Packaging Design, Packaging Design Blog, Packaging News, Snack Packaging Design, Typography
Leave a comment »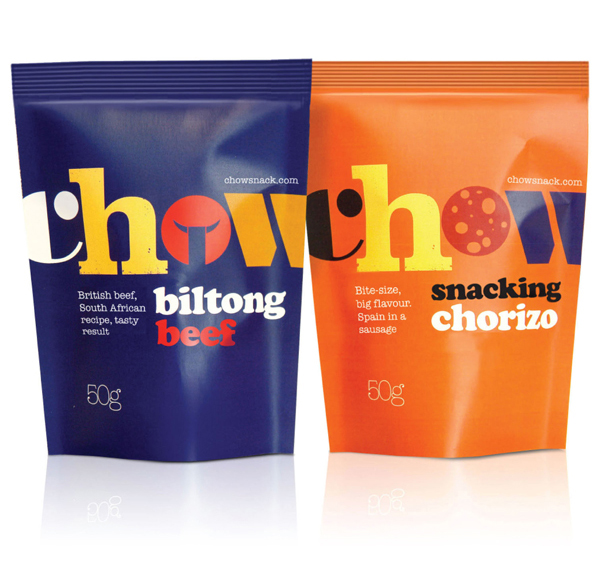 Boutique design agency Studio h was recently commissioned to develop the visual identity and packaging for UK based snack food brand Chow and its first three products, Mini Chorizo, Beef Biltong and Queen Green Olives. Based around a non-format, cut and paste, mixed typographical approach and stamp texture, the design solution establishes a confident, quirky and playful brand personality while capturing the handcrafted quality and unexpected flavours of the product.
---