Posted: June 3, 2015
Filed under: Architecture and The Built Environment, Fonts in Use, Logo Reviews
| Tags: Architecture Logos, Brand Identity Blog, Brand Identity Reviews, Branding, Branding Blog, Branding News, Branding Reviews, Business Card Design, Coloured Paper, Design For Print, Design Opinion, Design Reviews, Designed by Kokoro & Moi, Designed in Helsinki, Envelope Design, Finnish Design, Folder Design, Fonts in Use: GT Walsheim, Fonts in Use: Stanley, From Europe, From Scandinavian, Graphic Design, Graphic Design Blog, Grids and Guides, Letterhead Design, Logo Design Inspiration, Logo Design Resource, Logo Designs, Logotypes, Poster Design, Script Logotypes, Stationery Design, The Best Architecture Logos, The Best Brand Identities of 2015, The Best Logo Designs of 2015, The Very Best of BP&O, Type Foundry: Grilli Type, Typography, Unbleached Materials, Uncoated Papers & Cards
Leave a comment »
Opinion by Richard Baird.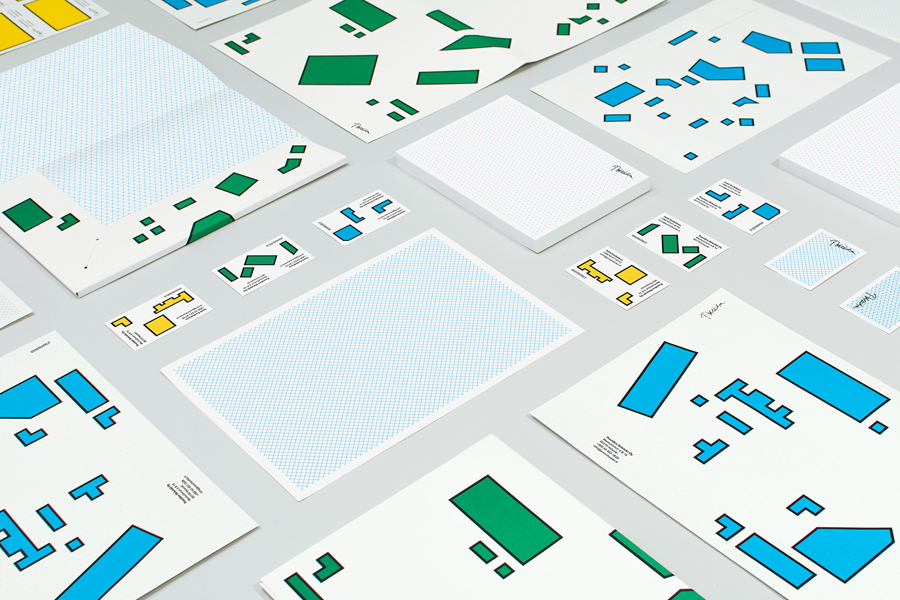 Poseidon Helsinki centralises the tasks of architect and builder with the intention of delivering higher quality construction projects based around visionary and uncompromising design solutions. Poseidon's values are deeply rooted in a love for Helsinki, a belief in aesthetically ambitious architecture and expansive urban spaces, and improving the capacity and quality of the city through sensitive renovation and attic conversions.
Poseidon's visual identity, inspired by the colors, grids and shapes of modernism, and the architecture and art of Le Corbusier and the masters of geometric abstraction, was developed by Finnish design studio Kokoro & Moi, and went on to include business cards, stationery, posters and website.
---
Posted: May 26, 2015
Filed under: Architecture and The Built Environment, Art and Design, Fonts in Use, Logo Reviews
| Tags: Architecture Logos, Art Gallery Logos and Brand Identities, Brand Identity, Brand Identity Blog, Brand Identity Reviews, Branding, Branding Blog, Branding News, Design For Print, Design News, Design Opinion, Design Reviews, Designed by Kokoro & Moi, Designed in Helsinki, Festival and Event Brand Identities, Finnish Design, From Europe, From Scandinavian, Graphic Design, Logo Design Inspiration, Logo Opinion, Poster Design, Sans-serif Logotypes, Sign Design, Spot Colours, The Best Architecture Logos, The Best Brand Identities of 2015, Uncoated Papers & Cards, Visual Identity Design Blog
Leave a comment »
Opinion by Richard Baird.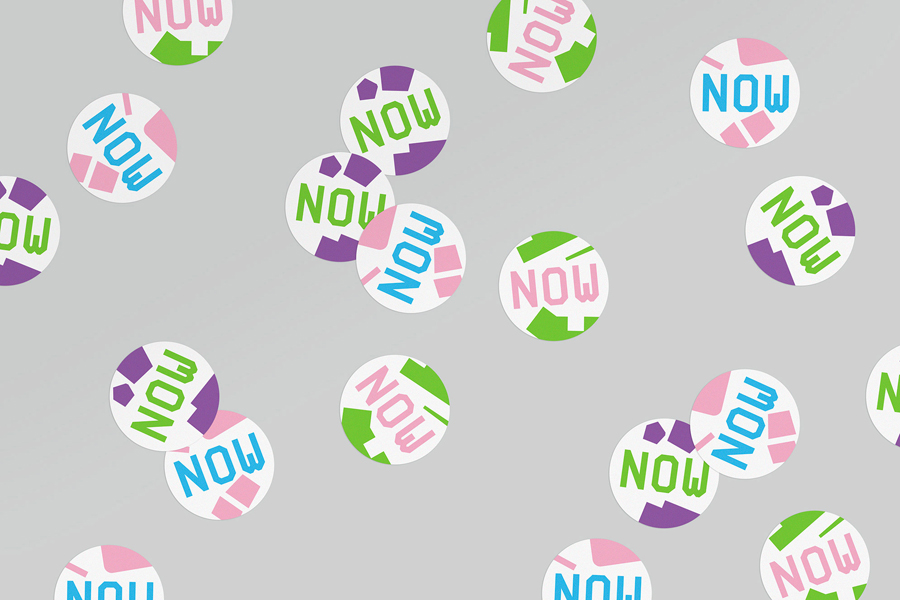 NOW was a free exhibition presented by The Solomon R. Guggenheim Foundation that took place throughout May at Taidehalli in Helsinki. The exhibition unveiled the six shortlisted proposals for a Guggenheim museum in the capital, visualised, analysed and interpreted data drawn from the 1,715 projects submitted, and was also a chance to view the fifteen designs that received an honourable mention.
The exhibition was extended to include workshops, events and talks to engage with a variety of age groups. These were bound by a bold and bright visual identity treatment created by Finnish graphic design studio Kokoro & Moi and utilised across flyers, signage, exhibition guides and advertising.
---