Posted: June 2, 2014
Filed under: Home and Garden, Logo Reviews
| Tags: Brand Identity, Brand Identity Blog, Brand Identity Design, Brand Identity Reviews, Branding, Branding Blog, Branding Reviews, Condensed Typography, Corporate Identity Design, Design For Print, Designed by Bond, Designed in Helsinki, Exhibition Design, Finnish Design, From Scandinavian, Homeware, Ink Stamps, Logo News, Logos, Minimal Logos, Sans-serif Logotypes, The Best Business Cards of 2014, Unbleached Materials
1 Comment »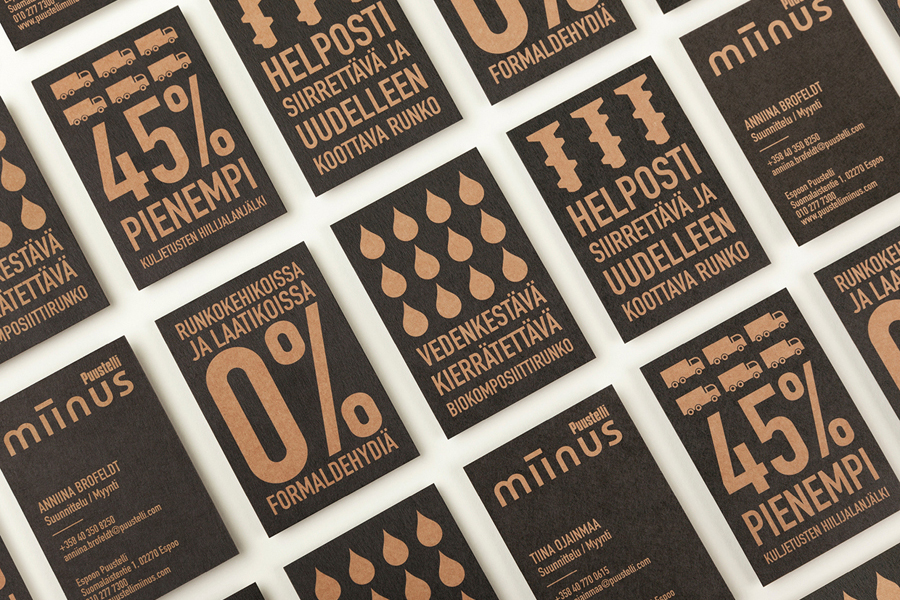 Miinus is kitchen created by Finnish furniture manufacture Puustelli. As the name suggests, Miinus was developed around the philosophy of reduction, the process of removing superfluous elements to leave only the minimum, most functional aspects intact. Helsinki based design studio Bond where commissioned by Puustelli to develop a brand identity for the kitchen that would extend across stationery, print, retail and exhibition spaces. By utilising uncoated and unbleached materials, an ink economy, a bold fact based typographic and iconographic approach alongside a more personal hand written script and photography, Bond's solution effectively conveys the themes of robustness, lifestyle, high quality, natural material use and functionality with a communicative precision.
See more work by Bond here.
---
Posted: May 6, 2014
Filed under: Food and Drink, Logo Reviews, Packaging Reviews
| Tags: Alcohol Packaging, Best Packaging Designs, Black and White, Black Block Foil, Brand Identity, Brand Identity Blog, Brand Identity Design, Brand Identity Reviews, Branding, Branding Blog, Branding Reviews, Business Card Design, Creative Packaging, Design For Print, Designed by Werklig, Designed in Helsinki, Distillery Logos and Packaging, Finnish Design, From Scandinavian, Gold Foil, Laid Paper, Logo News, Logotypes, New Logo, Packaging Company, Packaging Design Blog, Packaging News, Sans-serif Logotypes, Silver Block Foil, Stationery Design, The Best Brand Identities of 2014, The Best Business Cards of 2014, The Best Custom Logotypes, The Best Logo Designs of 2014, Whisky Packaging
3 Comments »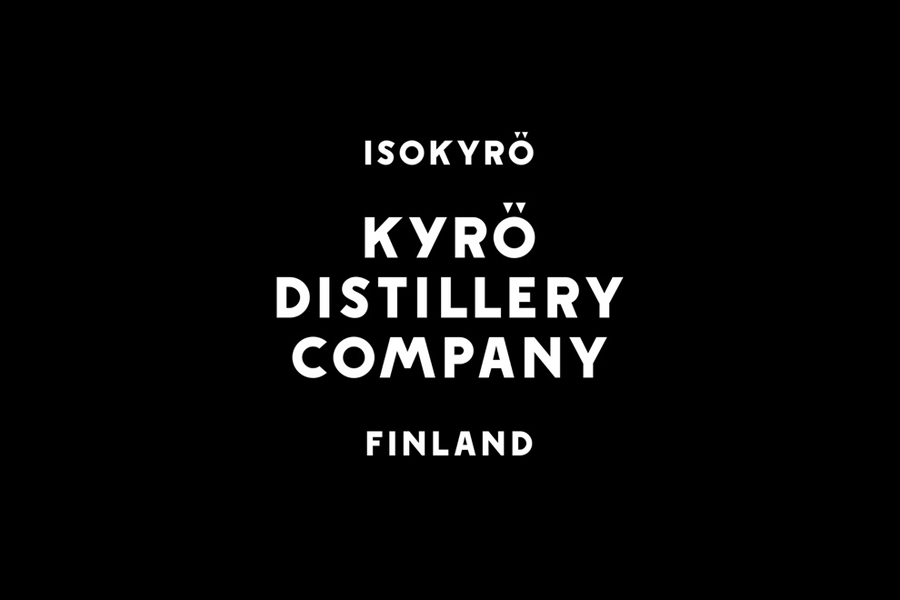 Kyrö is a Finnish distillery, housed in a former dairy in the region of Isokyrö, that will yield a high quality 100% rye whisky in 2017 for national and international markets and currently batch produces a root variety for cocktails. Design studio Werklig was hired by the distillery to create their brand identity, which went on to include a logotype and custom typeface, business cards and packaging designs with inlaid paper and foil detail, that would "reflect whisky culture but also the distillery's local roots and heritage".
---