Posted: August 11, 2016
Filed under: Graphic Design Reviews, Logo Reviews, Material & Print Specs, Photography
| Tags: Brand Identity, Brand Identity Blog, Brand Identity Reviews, Branding, Branding Agency, Branding Blog, Branding Reviews, British Design, Business Card Design, Coloured Paper, Corporate Identity Design, Design For Print, Design News, Design Opinion, Design Reviews, Designed by ico, Designed in London, Fedrigoni Papers & Boards, Fonts In Use: Atlas, Graphic Design, Graphic Design Blog, Kraft Paper, Logo Design Inspiration, Logo Design Resource, Logo Designs, Logo Opinion, Logos for Photographers, Logotypes, Responsive Websites, Sans-serif Typography, The Best Brand Identities of 2016, The Best Business Cards of 2016, The Best Graphic Design Work of 2016, Type Foundry: Commercial Type, Typography, Uncoated Papers & Cards
5 Comments »
Opinion by Richard Baird.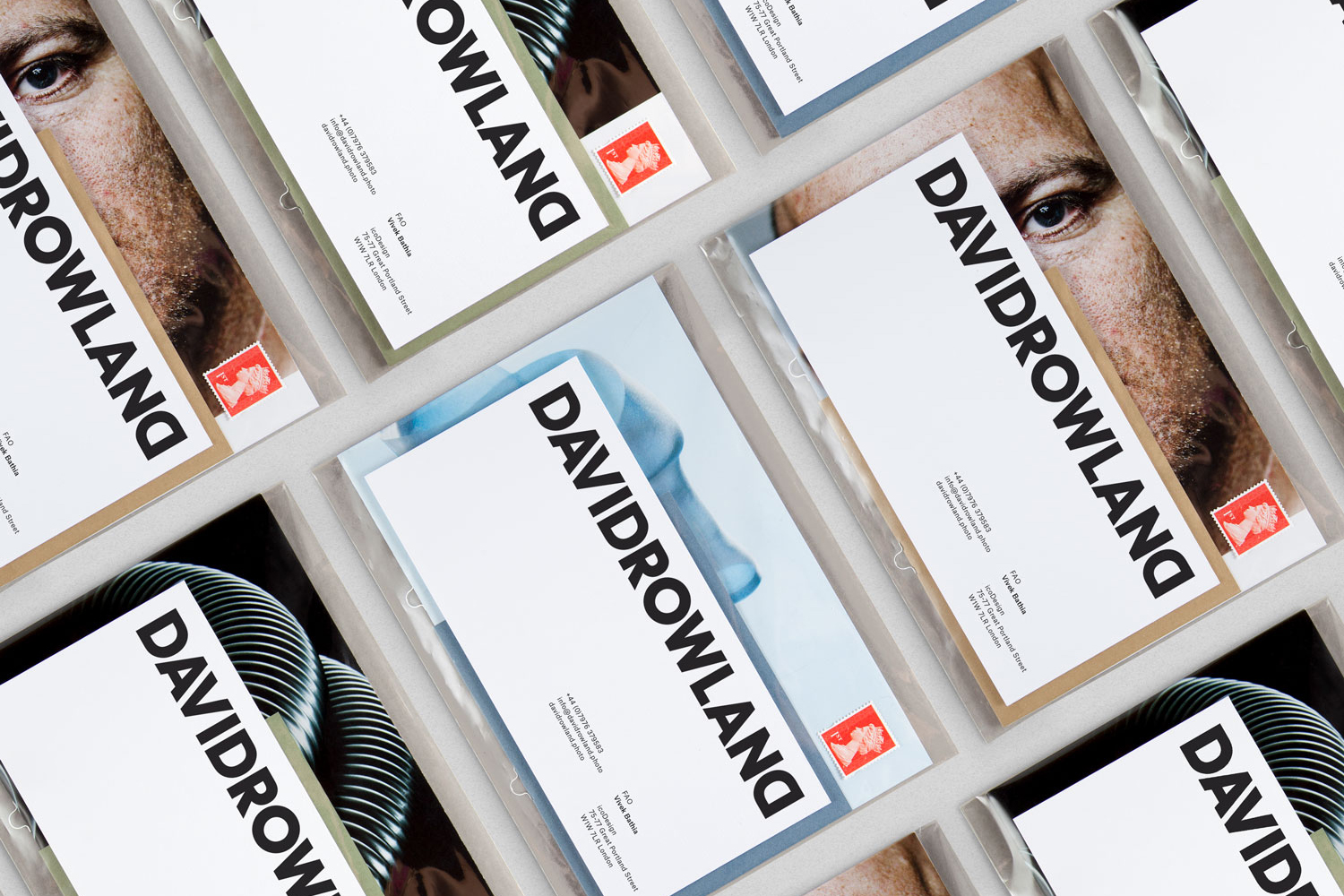 David Rowland is an award-winning and straight-talking London-based photographer who has been capturing images for leading brands and agencies for over two decades. With a desire to remind existing and potential clients of his expertise and technical know-how David worked with graphic design studio and client ico Design to develop a new brand identity and supporting collateral. This included, alongside a new logotype, business card, stationery, lookbook/mailer design and website.
---
Posted: March 14, 2016
Filed under: Architecture and The Built Environment, Logo Reviews, Property
| Tags: Brand Identity, Brand Identity Blog, Brand Identity Reviews, Branding, Branding Agency, Branding Blog, Branding Reviews, Business Card Design, Colour in Use: Grey, Copper Block Foil, Corporate Identity Design, Design For Print, Design News, Design Opinion, Design Reviews, Designed by Face Creative, Estate Agent, Foil Blocking, Fonts In Use: Atlas, Fonts in Use: Austin, Graphic Design, Graphic Design Blog, Logo Design Inspiration, Logo Design Resource, Logo Designs, Logo Opinion, Logotypes, Mexican Design, Mixed Fibre Materials, Modernist Brand Identities, Property Development Logos, Sans-serif Typography, The Best Brand Identities of 2016, The Best Business Cards of 2016, The Best Graphic Design Work of 2016, Type Foundry: Commercial Type, Typography, Uncoated Papers & Cards, White Block Foil
3 Comments »
Opinion by Richard Baird.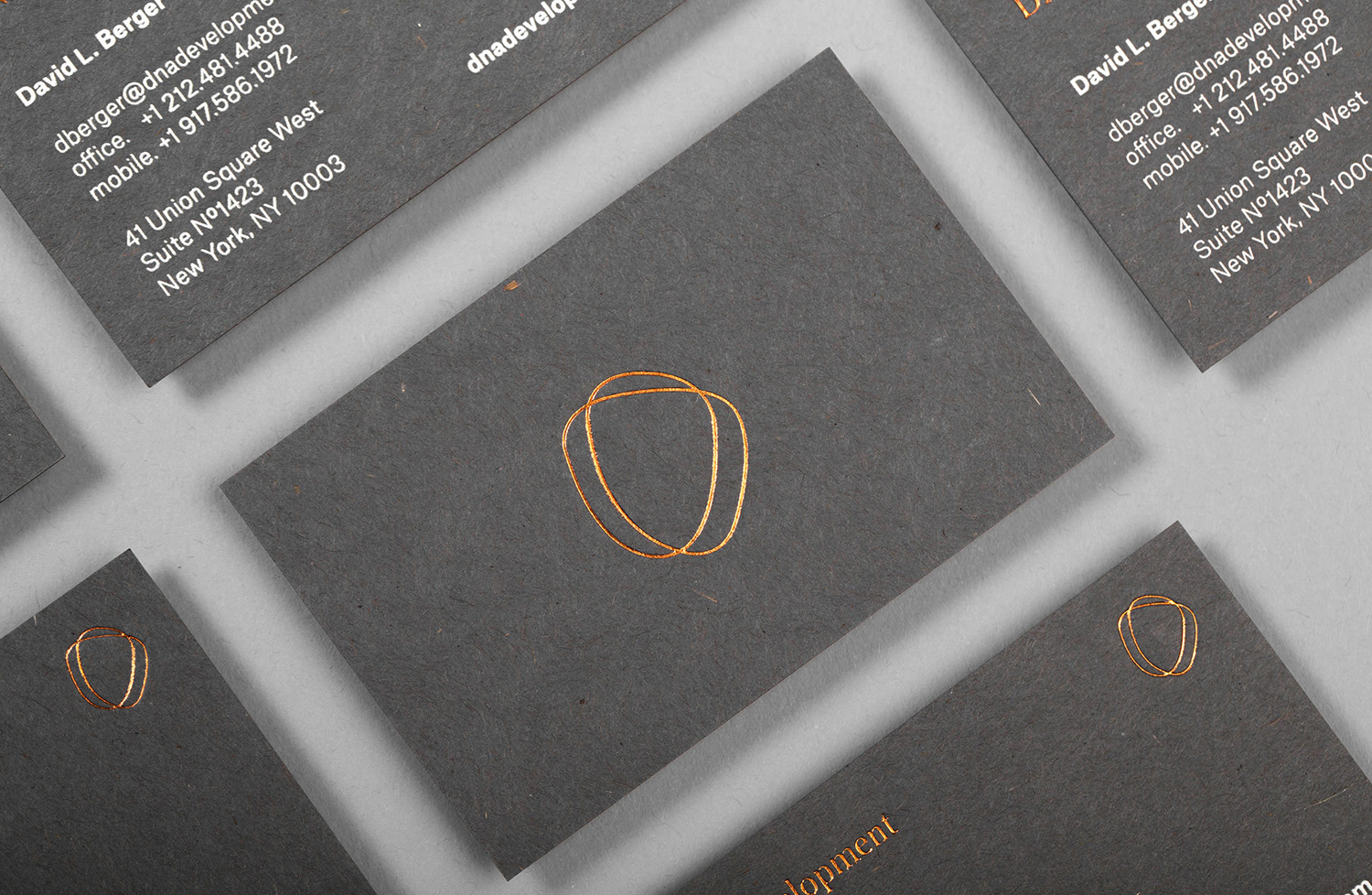 DNA development is a New York based, privately held and vertically integrated real estate investment and development business that looks to create beautiful, functional and liveable spaces. This intention is reflected throughout their new brand identity, designed by Mexican graphic design studio Face, across business cards, stationery, notebooks and website.
---