Posted: July 12, 2016
Filed under: Fonts in Use, Graphic Design Reviews, Logo Reviews, Publishing
| Tags: Bookmark Design, Brand Identity, Brand Identity Blog, Brand Identity Reviews, Branding, Branding Blog, Branding Reviews, British Design, Business Card Design, Coloured Paper, Design For Print, Design News, Design Opinion, Design Reviews, Designed in London, Graphic Design, Graphic Design Blog, Letterpress, Logo Design Inspiration, Logo Design Resource, Logo Design Trends - Clever Logos, Logo Designs, Logo Opinion, Logotypes, Minimal Design, Minimal Logos, Minimalist Brand Identities, Sans-serif Typography, The Best Brand Identities of 2016, The Best Graphic Design Work of 2016, The Best Logo Designs of 2016, The Counter Press, Typography, Uncoated Papers & Cards
1 Comment »
Opinion by Richard Baird.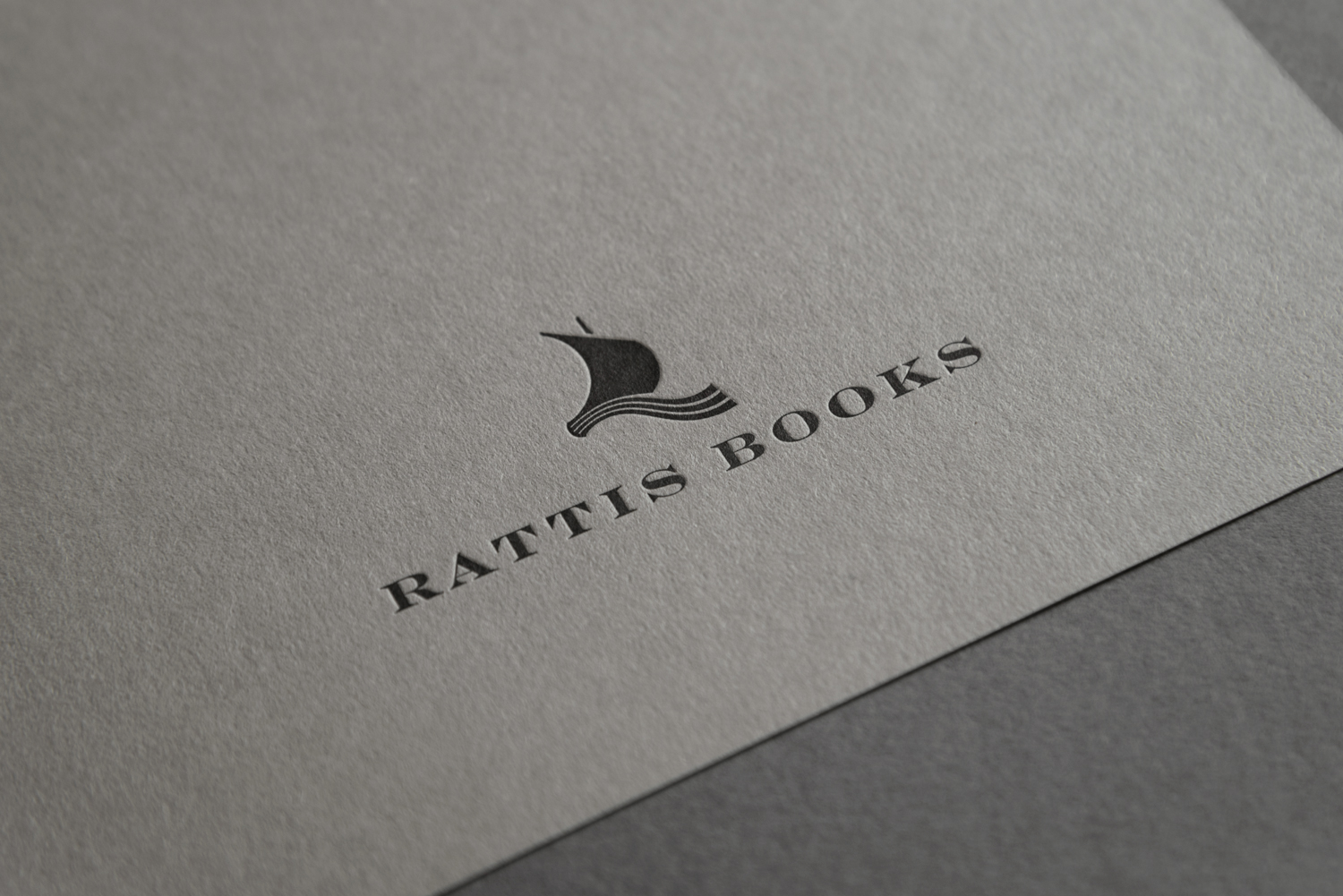 Rattis Books is a new London-based independent publisher that celebrates the convergence of traditional and modern print processes and has a firm belief that the book is an art object. To help convey this, the publisher worked with design studio, private press and typography workshop The Counter Press to create their brand identity, and the design for their first book Tiro, a collection of football writings.
Taking their cues from the name, Latin for raft or ship, and the publisher's processes and beliefs, The Counter Press created a simple but neat logo and logotype combination, printed this across triplex business cards and weighty bookmarks with a deep impression, and used hand-inked and letterpress elements in their design of Tiro.
---
Posted: July 5, 2016
Filed under: Architecture and The Built Environment, Fonts in Use, Graphic Design Reviews, Logo Reviews
| Tags: Brand Identity, Brand Identity Blog, Brand Identity Reviews, Branding, Branding Agency, Branding Blog, Branding Reviews, Business Card Design, Coloured Paper, Design For Print, Design News, Design Opinion, Design Reviews, Designed by Face Creative, Foil Blocking, Folder Design, Fonts in Use: Theinhardt, Gold Foil, Graphic Design, Graphic Design Blog, Letterhead Design, Logotypes, Mexican Design, Property Development Logos, Serif Logotypes, Stationery Design, The Best Brand Identities of 2016, The Best Business Cards of 2016, The Best Graphic Design Work of 2016, Type Foundry: Optimo, Typography, Uncoated Papers & Cards, Website Design
Leave a comment »
Opinion by Richard Baird.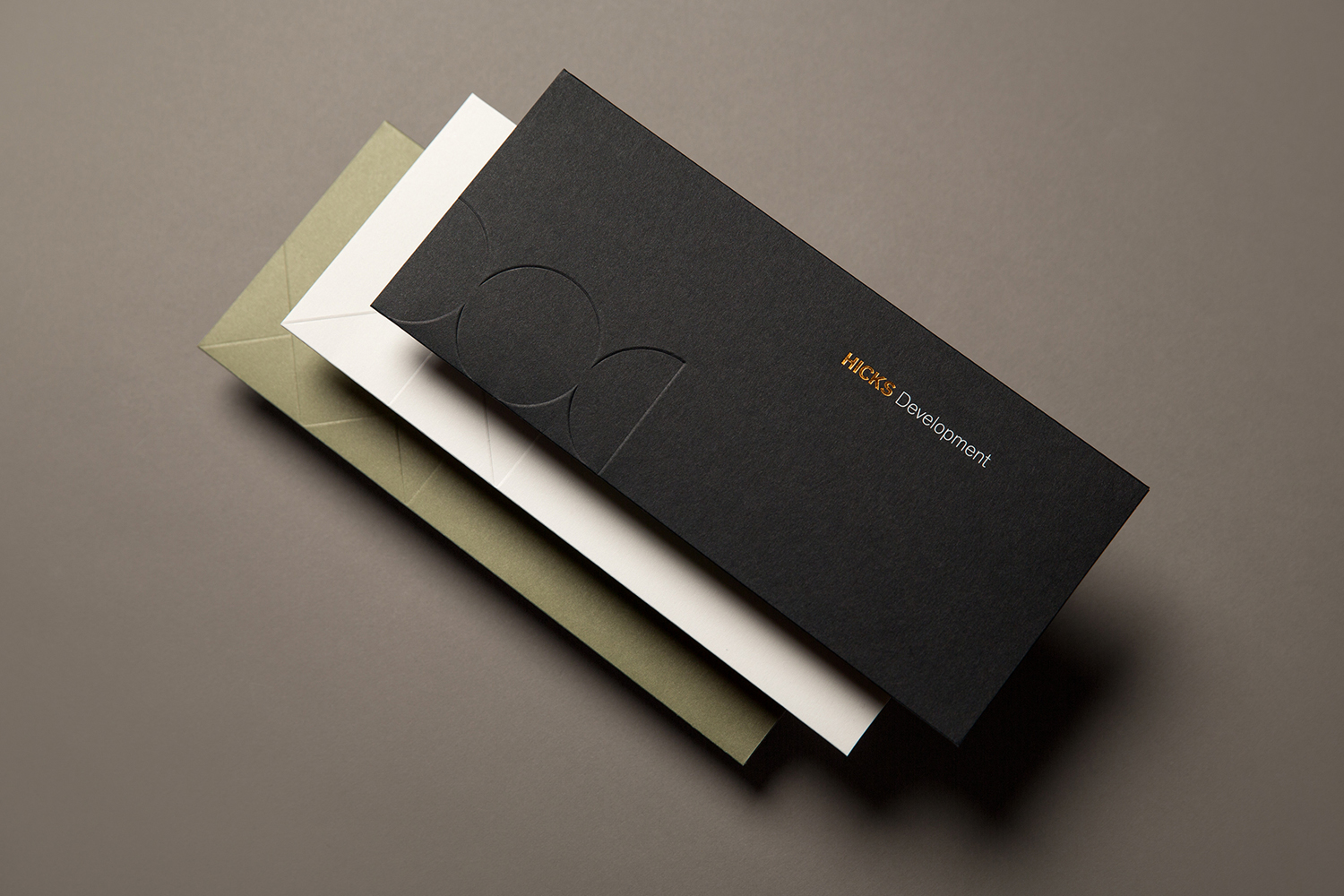 Hicks is described by Face, the graphic design studio behind its new visual identity, as a new-generation real estate group with big ambitions, and who are currently in the process of building a state-of the art mixed-use project with architect Fernando Romero in the Mexican city of Chihuahua.
Face were commissioned to develop a brand identity system that would differentiate three speciality businesses; Hicks Capital, Hicks Development and Hicks Solutions, but would also have a commonality that reflected their collaborative approach to projects. Within this system, these companies are differentiated by colour and form but united by materiality, typography and layout across stationery and business cards.
---