Posted: August 1, 2014
Filed under: Fonts in Use, Logo Reviews
| Tags: Brand Identity, Brand Identity Reviews, Branding, Branding Blog, Branding News, Business Card Design, Catering Logos, Coloured Paper, Design News, Design Opinion, Design Reviews, Designed by Tres Tipos Gráficos, Event Planning Logos, Fonts in Use: Benton Sans, Graphic Design, Handcraft, Interior Design, Logo Design & Branding Blog, Logo Opinion, Logos, Logotypes, Sans-serif Logotypes, Serif Logotypes, Spanish Design, Stationery Design, The Best Brand Identities of 2014, The Best Logo Designs of 2014, Type Foundry: Font Bureau, Typography, Visual Identity Design Blog, White Ink
4 Comments »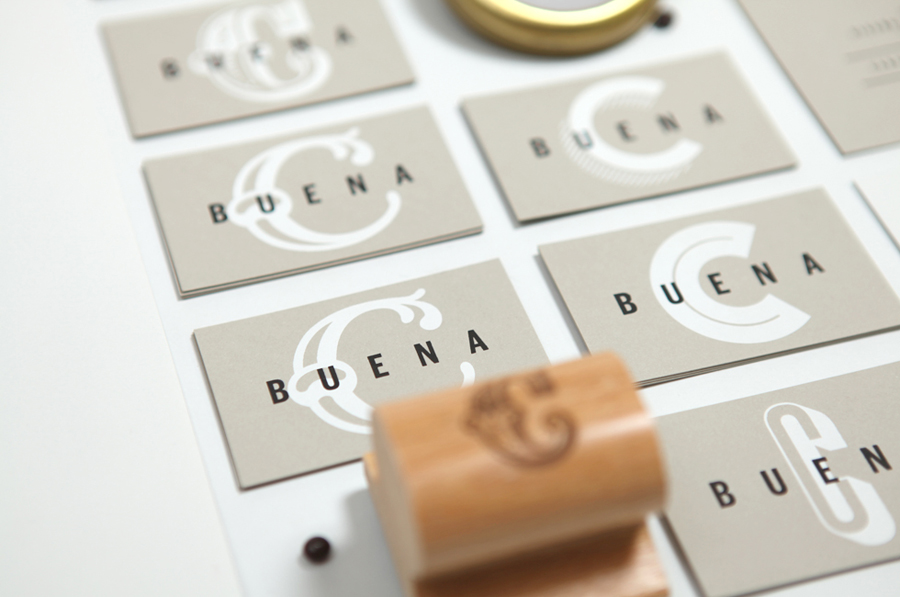 Buena C is an event planning agency, founded by Carolina Arjones, with offices in Madrid and Alicante. The agency provides both individuals and businesses with exclusive, individualised and detail orientated event consultation and organisation services that include, but are not limited to, sourcing locations, photographers, catering, stationery, transportation and accommodation for presentations, conventions and weddings. Alongside event planning the agency also offers interior design and decoration assistance. Buena C's brand identity, recently created by Madrid based design studio Tres Tipos Gráficos, conveys the individuality and craft of their approach through a variety of type, uncoated material choices and print finishes.
---
Posted: July 18, 2014
Filed under: Art and Design, Fonts in Use, Logo Reviews
| Tags: Black and White, Blind Emboss, Brand Identity, Brand Identity Design, Brand Identity Reviews, Branding, Branding Blog, Branding Reviews, Business Card Design, Custom Typefaces & Logotypes, Custom Typography, Design For Print, Designed by Demian Conrad Design, Edge Painted Detail, Fonts in Use: OCR, Fonts in Use: OCR-B, Furniture Design Logos, Homeware, Industrial Design, Logo Design & Branding Blog, Logo News, Logotypes, Manufacturing Logos, Minimal Design, Minimal Logos, Monochromatic Brand Identities, Monolinear Typography, Monospaced Logotypes, Monospaced Typography, New Logo, Sans-serif Typography, Stationery Design, Swiss Design, The Best Brand Identities of 2014, The Best Business Cards of 2014, The Best Logo Designs of 2014
2 Comments »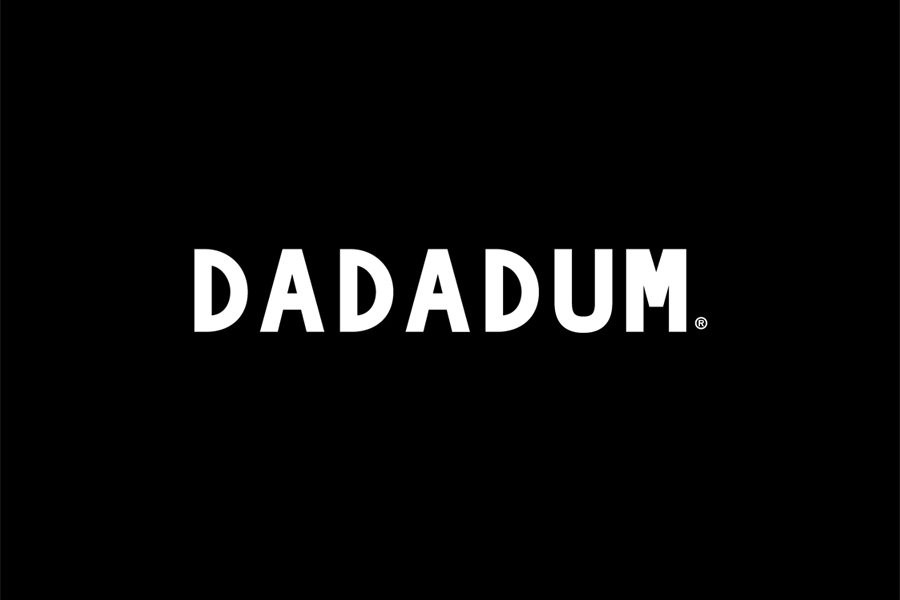 Dadadum is a Swiss contemporary furniture brand created out of respect for and in homage to the functionality, technical expertise and minimalism associated with Swiss design, and that strives to bring out the beauty of each raw material. The brand draws on the 'talents of local designers who have made an international name for themselves and whose specifications are to re-establish the notion of Gute Forme as espoused by Max Bill'. Developed by design studio and co-founder Demian Conrad Design, Dadadum's new brand identity uses Swiss sans-serif typography and a grid based approach that plays with letter space to convey the core values of modularity, playfulness and origin.
---