Posted: February 9, 2014
Filed under: Fitness, Health and Beauty, Fonts in Use, Food and Drink, Packaging Reviews
| Tags: Back of Pack Design, Best Packaging Designs, Brand Identity Design, Branding, Creative Packaging, Designed by Robot Food, Designed in Leeds, Fonts in Use: Brandon, Fonts in Use: Courier, Food Packaging, Health Food Packaging, Logotypes, Packaging Company, Packaging Design Blog, Packaging News, Packaging Opinion, Sans-serif Logotypes, Snack Packaging Design, Spot Colours, The Best Packaging of 2014
Comments Off

on Kings Biltong designed by Robot Food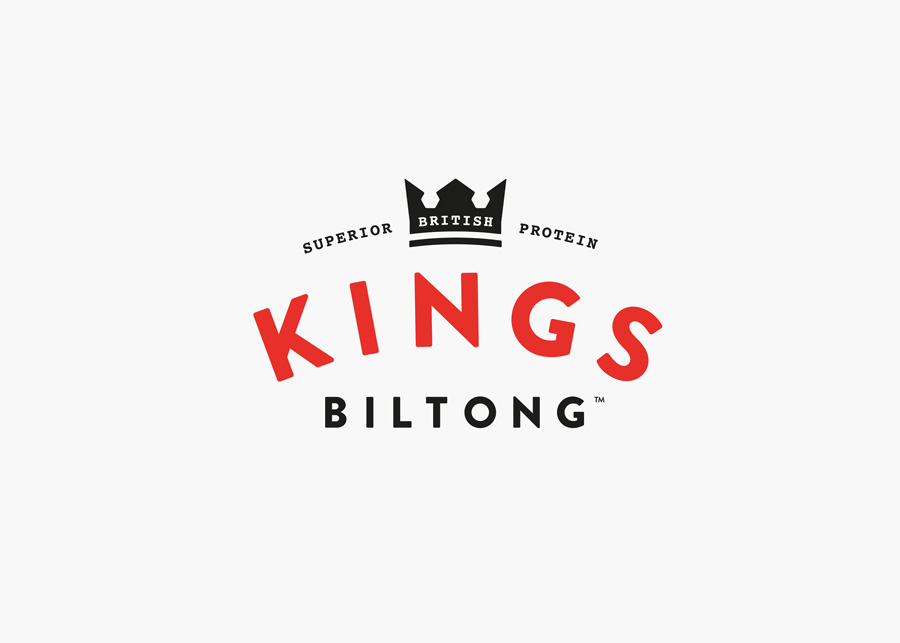 Capitalising on the increasing demand for healthy protein-rich snacks and sports supplements Kings Biltong, a business established by three former England rugby professionals, have launched a three flavour, cured and sliced, grass-fed British-beef range that offers athletes an "alternative to chalky protein bars and other supplement snacks that miss the mark in terms of both taste and quality perceptions."
Designed by Leeds-based Robot Food, Kings' new brand identity and packaging solution takes the clinical sensibilities of the supplement market and fuses it with a traditional Britishness, a union described by the studio as 'clean, confident and bolder' with a 'simplified brand identity, message and colour way' and a 'vintage sporting appeal' that places quality, taste and provenance at the heart of communication.
---
Posted: January 27, 2014
Filed under: Fitness, Health and Beauty, Fonts in Use, Packaging Reviews
| Tags: Best Packaging Designs, Brand Identity Design, Creative Packaging, Designed by Robot Food, Designed in Leeds, Fonts in Use: Brandon, Illustration, Logotypes, Packaging Company, Packaging Design, Packaging Design Blog, Packaging News, Packaging Opinion, The Best Brand Identities of 2014, Typography
3 Comments »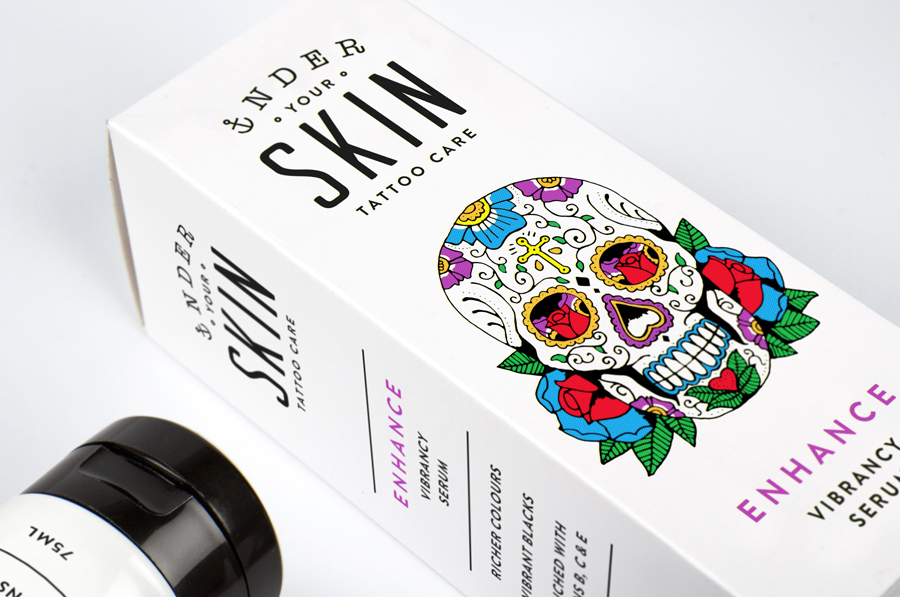 Under Your Skin is a specialist tattoo and skin care range made up of three treatments; 'Recover', 'Protect' and 'Enhance', developed in response to skin art's move from sub-culture to the mainstream.
Under Your Skin's brand identity—which included a logotype, original illustrative work and packaging design, developed by Leeds-based Robot Food—was created to appeal to a broad audience, "from the newly marked" to "the most hardcore tattoo lover", whilst staying "true to the culture and heritage of tattooing" says lead designer Mike Johns.
---