Posted: January 13, 2016
Filed under: Food and Drink, Graphic Design Reviews, Packaging Reviews
| Tags: Alcohol Packaging, Bottle Packaging, Branding, Branding Blog, Branding Reviews, Creative Packaging, Design For Print, Design News, Design Opinion, Design Reviews, Designed by Bold Inc., Distillery Logos and Packaging, From Australia, Graphic Design, Graphic Design Blog, Illustration, Packaging Company, Sans-serif Typography, The Best Packaging of 2016, Typography, Vodka Packaging
3 Comments »
Opinion by Richard Baird.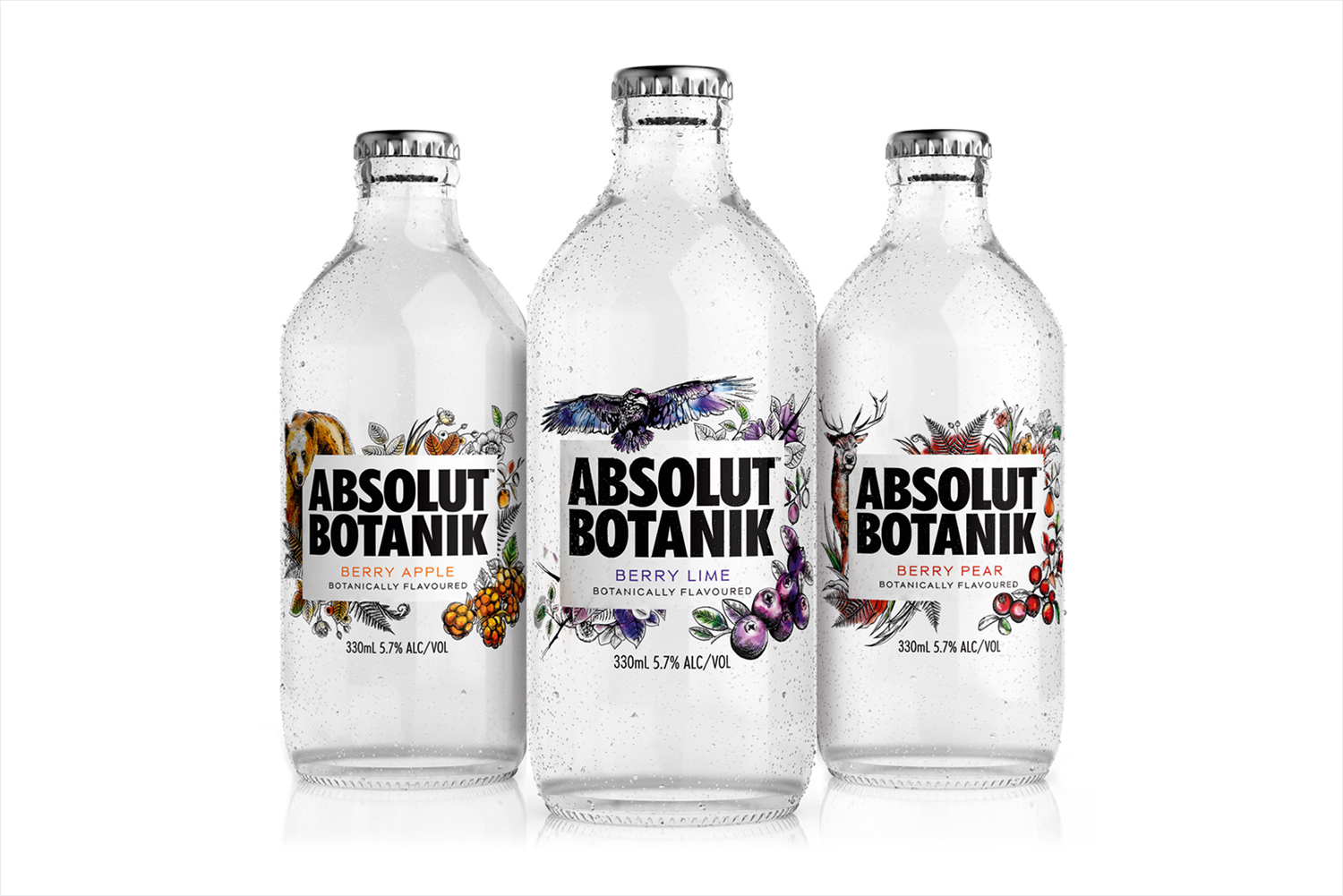 Absolut Botanik is a new ready to drink, pre-mixed, single-source vodka range from distiller Absolut, flavoured with Scandinavian lingonberries, cloudberries and blueberries, blended with either pear, apple or lime. The range features a distinctive and bespoke single-serve bottle with a silver crown cap, and the Absolut logotype framed by rich illustrative detail that mixes bold watercolour strokes with finer pen and ink work. This packaging treatment, created by international branding and packaging agency Bold Inc., looks to engage the market with a strong character and story, and to convey a sense of craft and playfulness.
---
Posted: December 8, 2015
Filed under: Food and Drink, Logo Reviews, Packaging Reviews
| Tags: American Design, Best Packaging Designs, Box Packaging, Brand Identity Blog, Brand Identity Reviews, Branding Blog, Branding Reviews, Corporate Identity Design, Creative Packaging, Custom Typography, Design For Print, Design Opinion, Design Reviews, Designed by Natasha Jen, Designed by Pentagram, Designed in New York, Drinks Packaging, Emboss Detail, Foil Blocking, Gold Foil, Graphic Design, Graphic Design Blog, Graphic Design Trends – Monolinear Illustration, Hand Drawn Typography, Microbrewery, Monogram Design, Packaging Company, Packaging Design, Packaging Design Blog, Packaging Design Resource, Packaging News, Packaging Opinion, Paper and Card Packaging, Sans-serif Logotypes, Silver Block Foil, Stencil Cut Logotypes, Tea Packaging, The Best Packaging of 2015, Typography, Uncoated Papers & Cards
4 Comments »
Opinion by Richard Baird.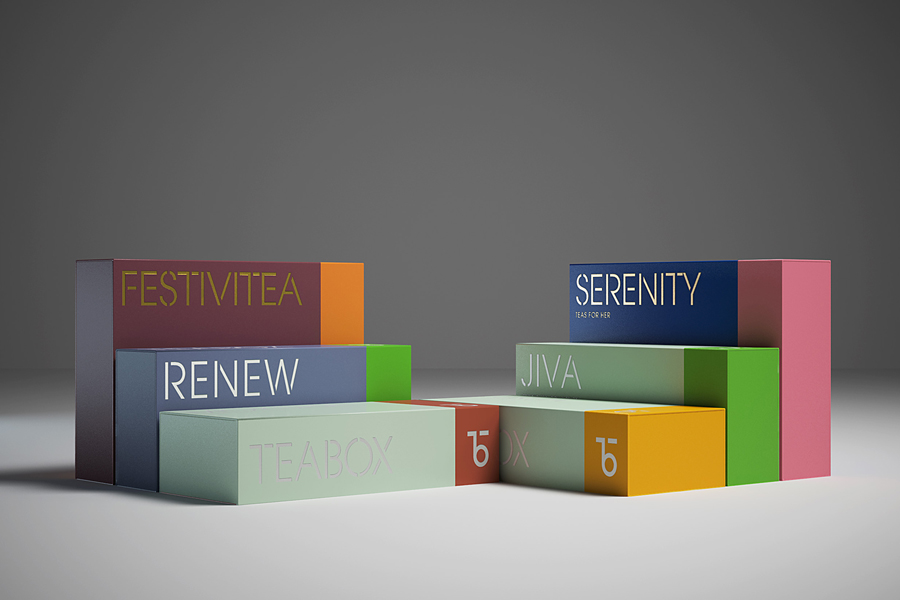 Teabox is an e-commerce tea business, established in 2012 and located at the heart of India's tea-growing regions, that looks to revolutionise the experience of buying and enjoying one of the oldest drinks in history by bringing it directly to consumers. It is based on the popular monthly subscription model, and uses data science to match teas to subscriber's personal tastes. Teabox worked with Pentagram partner Natasha Jen to develop a new brand identity, packaging system and website that would help establish it as a global brand.
---