Posted: February 14, 2017
Filed under: Fonts in Use, Graphic Design Reviews, Interior Design, Logo Reviews, Material & Print Specs
| Tags: Brand Identity, Brand Identity Blog, Brand Identity Reviews, Branding, Branding Blog, Branding Reviews, Business Card Design, Colorplan Papers and Boards, Colour in Use: Green, Croatian Design, Design For Print, Design News, Design Opinion, Design Reviews, Fonts in Use: Maison, G.F Smith Papers & Boards, Graphic Design, Graphic Design Blog, Interior Design, Logo Design Inspiration, Logo Design Resource, Logo Designs, Logo Opinion, Logotypes, Minimal Design, Minimal Logos, Minimalist Brand Identities, Sans-serif Typography, Stationery Design, The Best Business Cards of 2017, Thermographic Ink, Type Foundry: Milieu Grotesque, Typography, Uncoated Papers & Cards, Wordmark Design
3 Comments »
Opinion by Richard Baird.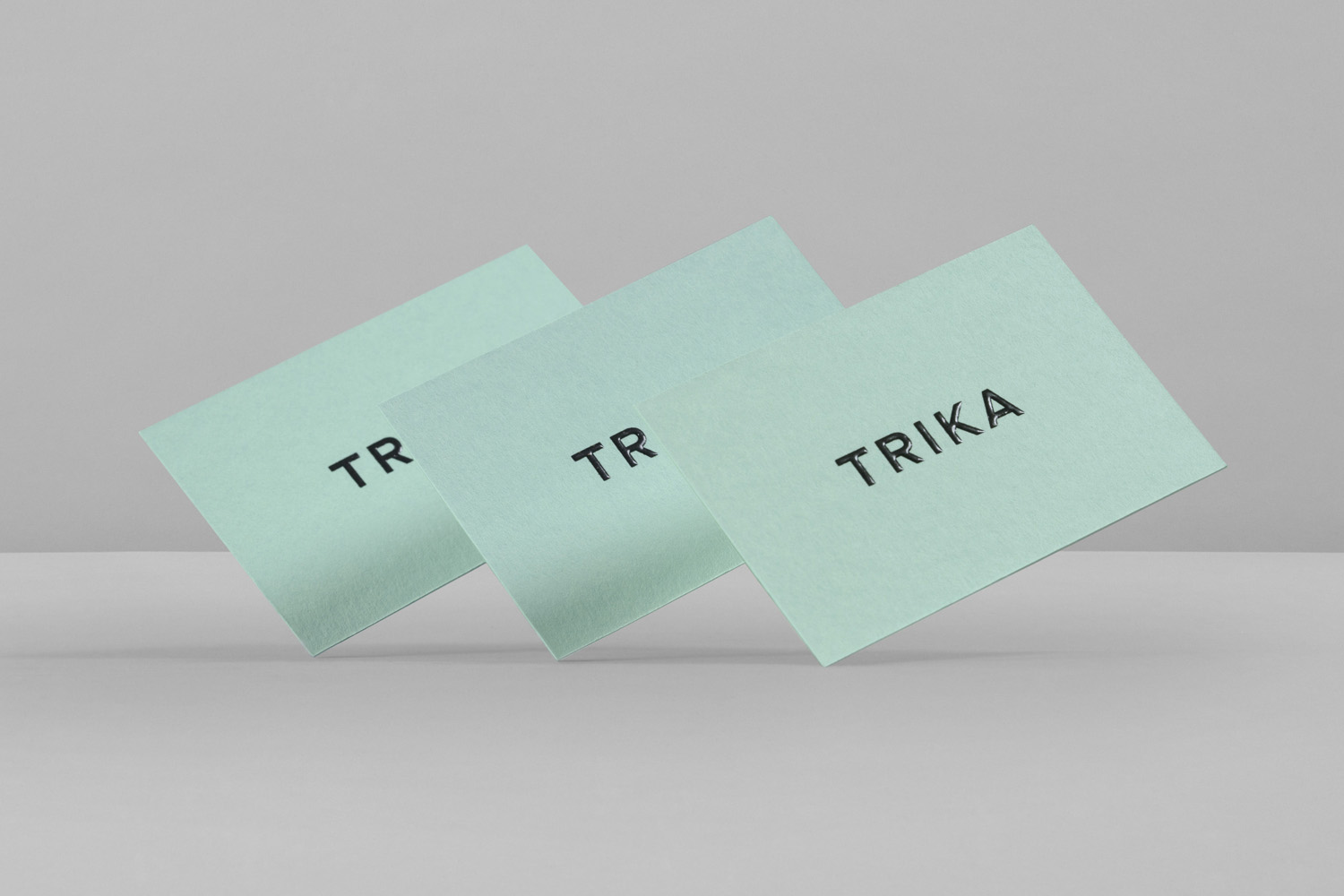 Trika is an interior design company, working on both public and private spaces, with a showroom and studio in the Croatian capital of Zagreb. They represent furniture and equipment manufacturers such as Billiani, Enea and Federicia, amongst many others, whose brand names are described as being synonyms for quality, comfort and design.
Graphic design studio Bunch worked with Trika to develop a new brand identity. This included logotype, business cards, notebooks, tote bag and website. Bunch's work frames some lovely project photography and distils down modern contemporary interior and furniture design into a simple and functional graphic expression, elevated by material detail.
---
Posted: January 25, 2017
Filed under: Architecture and The Built Environment, Fonts in Use, Graphic Design Reviews, Logo Reviews
| Tags: Architecture Logos, Black Block Foil, Brand Identity, Brand Identity Blog, Brand Identity Reviews, Branding, Branding Blog, Branding Reviews, British Design, Design For Print, Design News, Design Opinion, Design Reviews, Designed by Bond, Fedrigoni Papers & Boards, G.F Smith Papers & Boards, Graphic Design, Graphic Design Blog, Logo Design Inspiration, Logo Design Resource, Logo Designs, Logo Opinion, Logotypes, Minimal Design, Minimal Logos, Minimalist Brand Identities, Modernist Brand Identities, Sans-serif Typography, Stencil Cut Logotypes, Typography, Uncoated Papers & Cards, Wordmark Design
1 Comment »
Opinion by Richard Baird.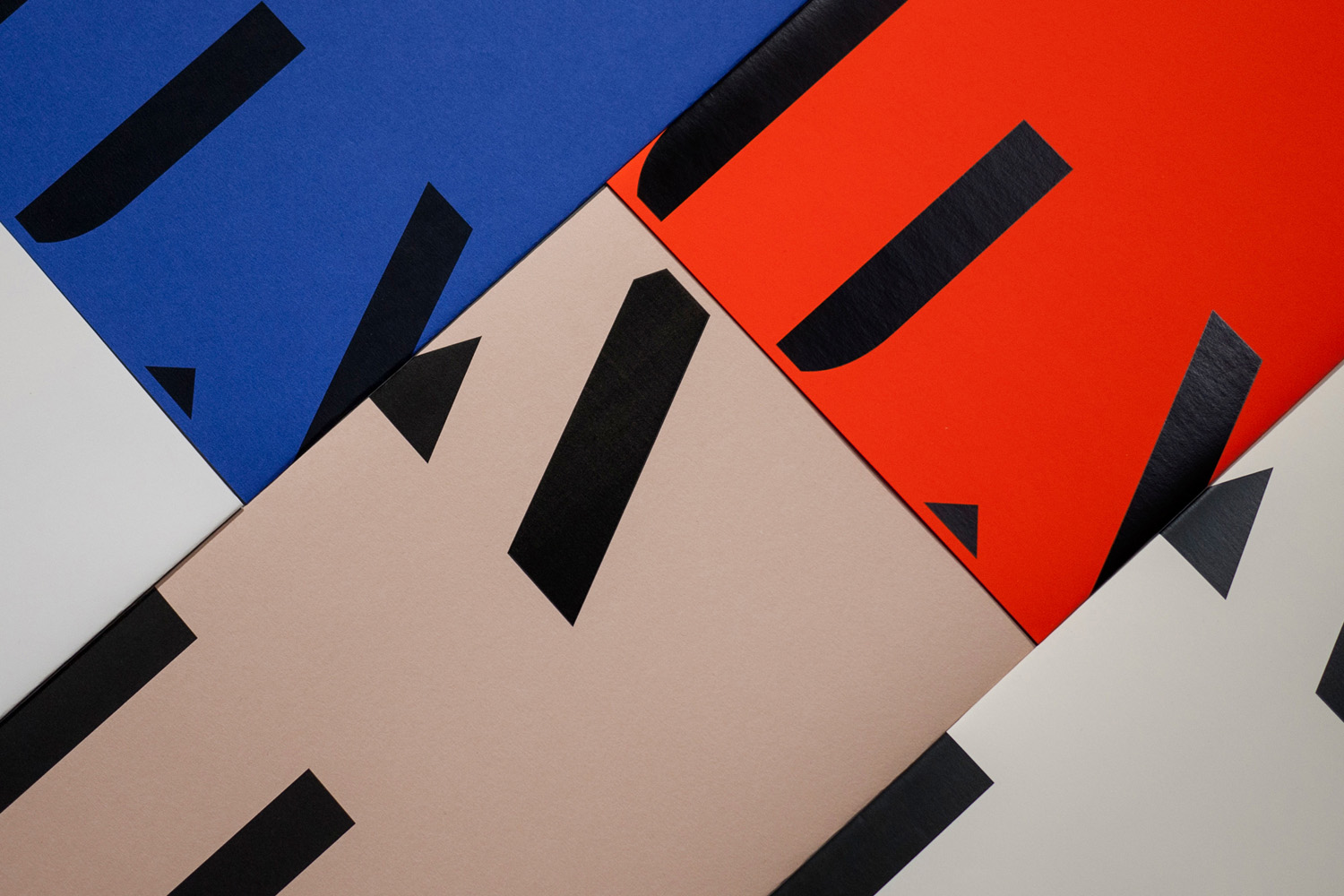 Heritage: A User's Manual was an exhibition at Southbank Centre's Archive Studio—a temporary space located within the foyer of the Royal Festival Hall—that took place between the 24th November – 13th December 2016. The exhibition was curated by MA Culture, Criticism and Curation students from London art school Central Saint Martins and "was founded on the belief that the heritage of a building is characterised by the ever-changing contributions of its community."
The London office of international graphic design studio Bond worked to develop a visual identity for the exhibition that would create a unifying visual story for the different eras it covered. Drawing on the archival material and architectural components that were the basis of the exhibition, Bond created an typographical visual identity, based around MuirMcNeil's Cut, that is utilitarian, structural and of two different historical periods in its stencil cut qualities and lettershapes. This, alongside bright colour, warm greys and material quality, links programme, information packs and single sheets.
---