Posted: September 16, 2015
Filed under: Fonts in Use, Logo Reviews, Technology
| Tags: Brand Identity Blog, Brand Identity Reviews, Branding Blog, Branding Reviews, Business Card Design, Custom Typefaces & Logotypes, Custom Typography, Design For Print, Design Opinion, Design Reviews, Designed by Kokoro & Moi, Designed in Helsinki, Fonts in Use: Maax, From Europe, From Scandinavian, Graphic Design, Graphic Design Blog, Illustration, Logotypes, Monospaced Logotypes, Monospaced Typography, Sans-serif Typography, Stationery Design, The Best Brand Identities of 2015, The Best Business Cards of 2015, The Best Logo Designs of 2015, Typography, Uncoated Papers & Cards
2 Comments »
Opinion by Richard Baird.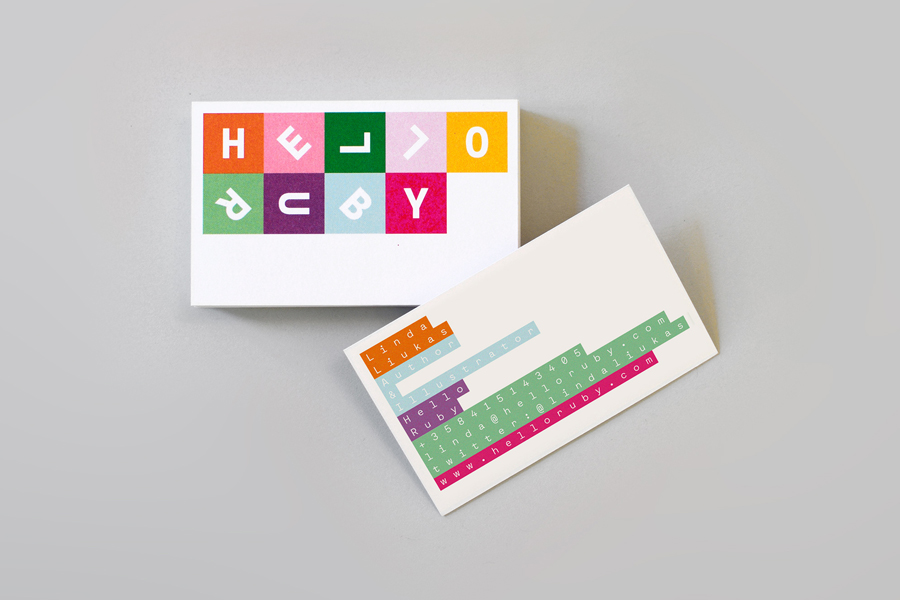 Hello Ruby is a Scandinavian company that offers an accessible and playful way for children to learn about technology, computing and coding, guided by Ruby, an illustrated character, and her animal friends. Founded in 2009, with the intention of being a small art project, and initially limited to a book, Hello Ruby has rapidly grown into a popular and comprehensive children's computing brand, following a Kickstarter campaign in 2014.
Hello Ruby is a natural progression from the limited brick building tools of early learning and the spontaneity of drawing, to the infinite possibilities and creative freedom of the digital world. This step, and connection, proliferates Hello Ruby's brand identity, developed by Finnish graphic design studio Kokoro & Moi, through brightly coloured blocks, hand cut paper-based type and pictograms, hand drawn illustration, and monospaced font. These unite work books and folders, business cards and website.
---
Posted: September 11, 2015
Filed under: Fitness, Health and Beauty, Fonts in Use, Logo Reviews, Packaging Reviews
| Tags: Best Packaging Designs, Brand Identity Blog, Brand Identity Reviews, Branding Blog, Branding Reviews, Charity & Noneprofit Logos, Cosmetic Packaging, Creative Packaging, Design For Print, Design Opinion, Design Reviews, Designed by Paul Belford Ltd, Emboss Detail, Fonts in Use: Founders Grotesk, From Europe, From the United Kingdom, Graphic Design, Graphic Design Blog, Illustration, Logotypes, Luxury Logos and Packaging Design, Minimal Design, Minimal Logos, Minimal Package Design, Packaging Company, Packaging Design, Packaging Design Blog, Packaging Design Resource, Packaging News, Sans-serif Logotypes, Sans-serif Typography, The Best Brand Identities of 2015, The Best Logo Designs of 2015, The Best Packaging of 2015, The Very Best of BP&O, Type Foundry: Klim Type Foundry, Typography, Uncoated Papers & Cards
1 Comment »
Opinion by Richard Baird.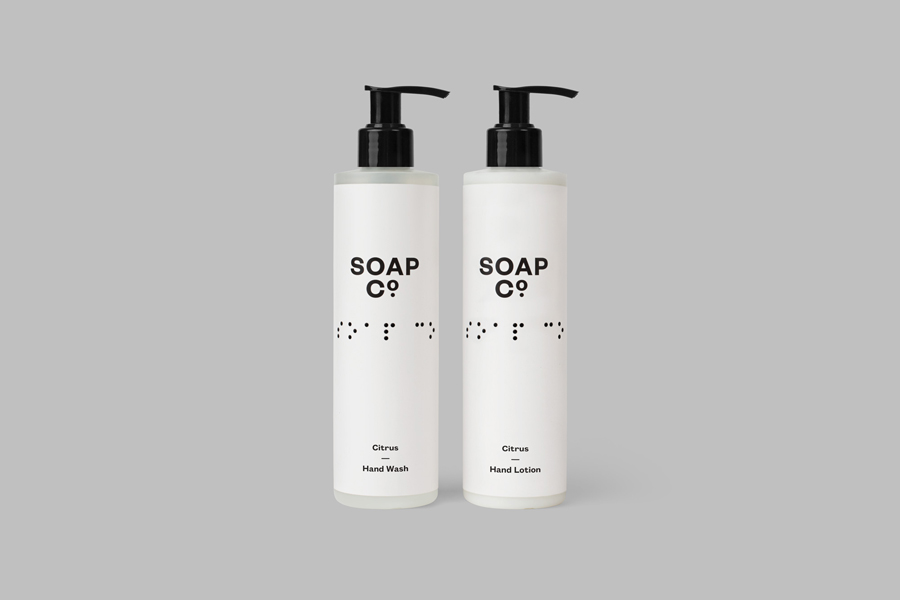 Soap Co. is a UK based social enterprise, luxury soap manufacturer and brand, that provides employment to people who are blind, disabled or disadvantaged. These individuals make up 70% of their team. All profits go back into the business to create and fund further job opportunities.
Soap Co. recently launched a range of luxury handmade soaps, hand washes and hand lotions, available as Black Poppy & Wild Fig, Citrus, and White Tea varieties, that feature a new brand identity and packaging design treatment by London based Paul Belford Ltd. The launch of this range, and its new design, coincides with a move from the local to the national market.
---