Posted: August 26, 2015
Filed under: Art and Design, Fonts in Use, Logo Reviews
| Tags: Box Tape Design, Brand Identity Blog, Brand Identity Reviews, Branding, Branding Blog, Branding News, Branding Reviews, Business Card Design, Colour in Use: Red, Corporate Identity Design, Design For Print, Design Opinion, Design Reviews, Edge Painted Detail, Envelope Design, Fonts in Use: Maax, From Europe, Geometric Pattern, Graphic Design, Graphic Design Blog, Logo Design Inspiration, Logo Design Resource, Logo Designs, Logotypes, Minimal Design, Minimal Logos, Monochromatic Brand Identities, Notebook Design, Sans-serif Logotypes, Sans-serif Typography, Stationery Design, Swiss Design, The Best Brand Identities of 2015, Typography, Uncoated Papers & Cards
6 Comments »
Opinion by Richard Baird.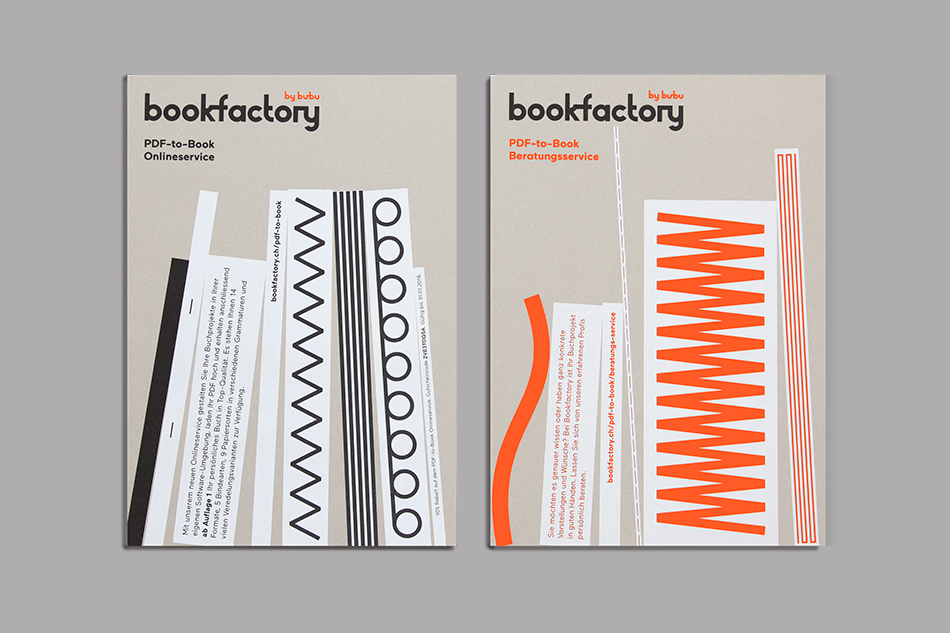 Buchbinderei Burkhardt, now shortened to Bubu, is a family-owned binding specialist established in 1941. It is now run by third-generation family members and has locations in the Swiss cities of Zürich and Mönchaltorf.
Bubu provides consultancy and prototyping services, curates an extensive binding library of over 2000 books, and offers a wide variety of soft and hardcover binding techniques. These include the familiar and utilitarian such as comb, staple and glue, and extends to the more traditional crafted processes of thread, thread and knot, and lock stitch.
Bubu worked with London and Zürich based graphic design studio Bob Design to revise its visual identity and link digital and print based communications. Assets included logotype, business cards, envelopes, packaging, signage, vehicular graphics and web design. This post was updated 13/05/16 with a bunch of new project images.
---
Posted: August 24, 2015
Filed under: Fonts in Use, Logo Reviews, Theatre
| Tags: Brand Identity Blog, Brand Identity Reviews, Branding, Branding Blog, Branding News, Branding Reviews, Business Card Design, Colour in Use: Blue, Colour in Use: Fluorescent, Design For Print, Design Opinion, Design Reviews, Designed by Studio Alexander, Fluorescent Ink, Fonts in Use: GT Haptik, From New Zealand, Graphic Design, Graphic Design Blog, Grids and Guides, Illustration, Logo Design Inspiration, Logo Design Resource, Logo Designs, Logotypes, Rotalic Typography, Sans-serif Logotypes, Sans-serif Typography, Spot Colours, Stationery Design, The Best Brand Identities of 2015, The Best Logo Designs of 2015, Type Foundry: Grilli Type, Typography, Unbleached Materials, Uncoated Papers & Cards
1 Comment »
Opinion by Richard Baird.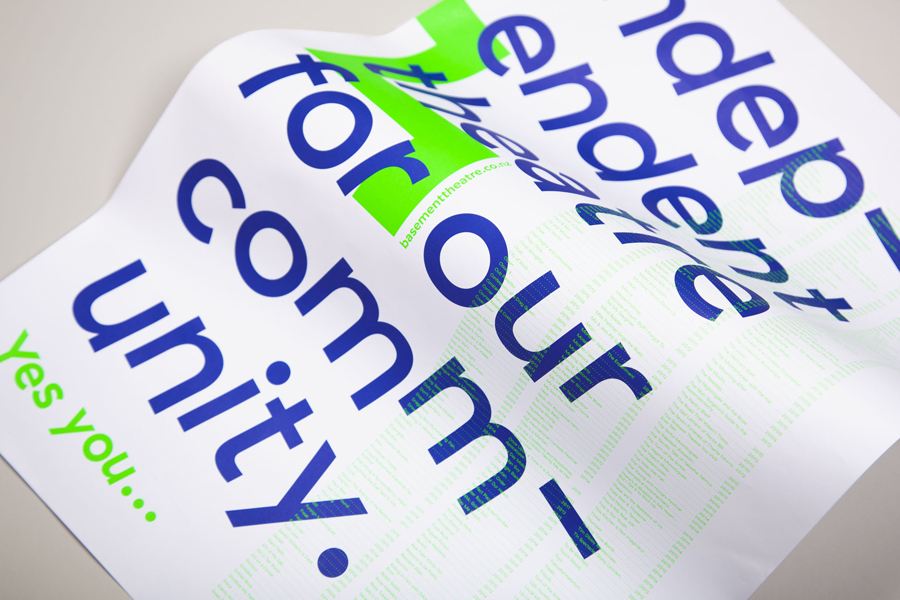 Basement Theatre is an independent, underground, community theatre located on Auckland's Lower Greys Avenue. It was established in 2008 as a place to showcase new voices, fresh perspectives and emerging young talent, and to provide these with the space to develop their performances. The theatre has played host to dancers, visual artists, poets, musicians, comedians and everything in between.
Taking their cues from the unique basement location, and a brief that called for a bold, playful and edgy identity, Studio Alexander built a system around a simple but smart logotype with a step component, the impact of fluorescent inks, tinted photography, rotalics and plenty of contrast.
---