Posted: June 17, 2016
Filed under: Food and Drink, Graphic Design Reviews, Packaging Reviews
| Tags: Best Packaging Designs, Box Packaging, Brand Identity Blog, Brand Identity Reviews, Branding Blog, Branding Reviews, Creative Packaging, Design For Print, Design Opinion, Design Reviews, Drinks Packaging, From Scandinavian, Graphic Design, Graphic Design Blog, Packaging Company, Packaging Design, Packaging Design Blog, Packaging Design Resource, Packaging News, Packaging Opinion, Paper and Card Packaging, Slab Serif Typography, Swedish Design, The Best Packaging of 2016, Typography, Uncoated Papers & Cards
1 Comment »
Opinion by Richard Baird.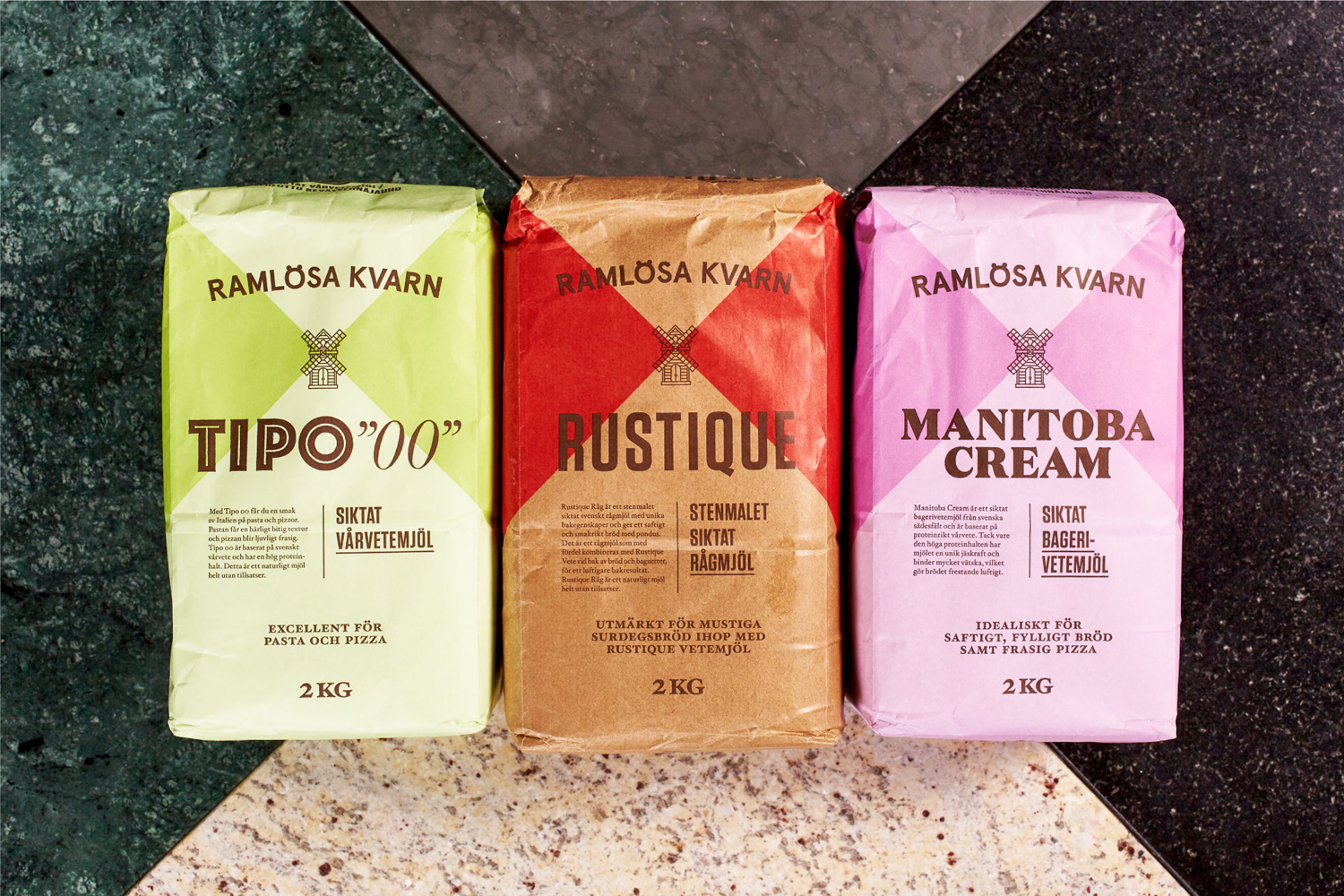 Ramlösa Kvarn is a family owned business that has been grinding flours for Swedish bakers since 1973. The company are flour experts, working to create a range of artisanal products specifically for breads, pizzas and pastry, and taking flours that were previously a professional secret and branding and packaging these for the broader consumer market. This branding and packaging was reworked in 2016 by Scandinavian graphic design studio and packaging specialist Amore, who replaced a tired and familiar design approach with one of distinction and individuality.
---
Posted: June 13, 2016
Filed under: Food and Drink, Graphic Design Reviews, Packaging Reviews
| Tags: Back of Pack Design, Best Packaging Designs, Creative Packaging, Design For Print, Design Opinion, Design Reviews, Designed in Auckland, From New Zealand, Graphic Design, Graphic Design Blog, Hand Drawn Typography, Hand Lettering, Health Food Packaging, Illustration, Packaging Company, Packaging Design, Packaging Design Blog, Packaging Design Resource, Packaging News, Sans-serif Logotypes, Snack Packaging Design, Structural Package Design, The Best Packaging of 2016, Typography, Uncoated Papers & Cards
Leave a comment »
Opinion by Richard Baird.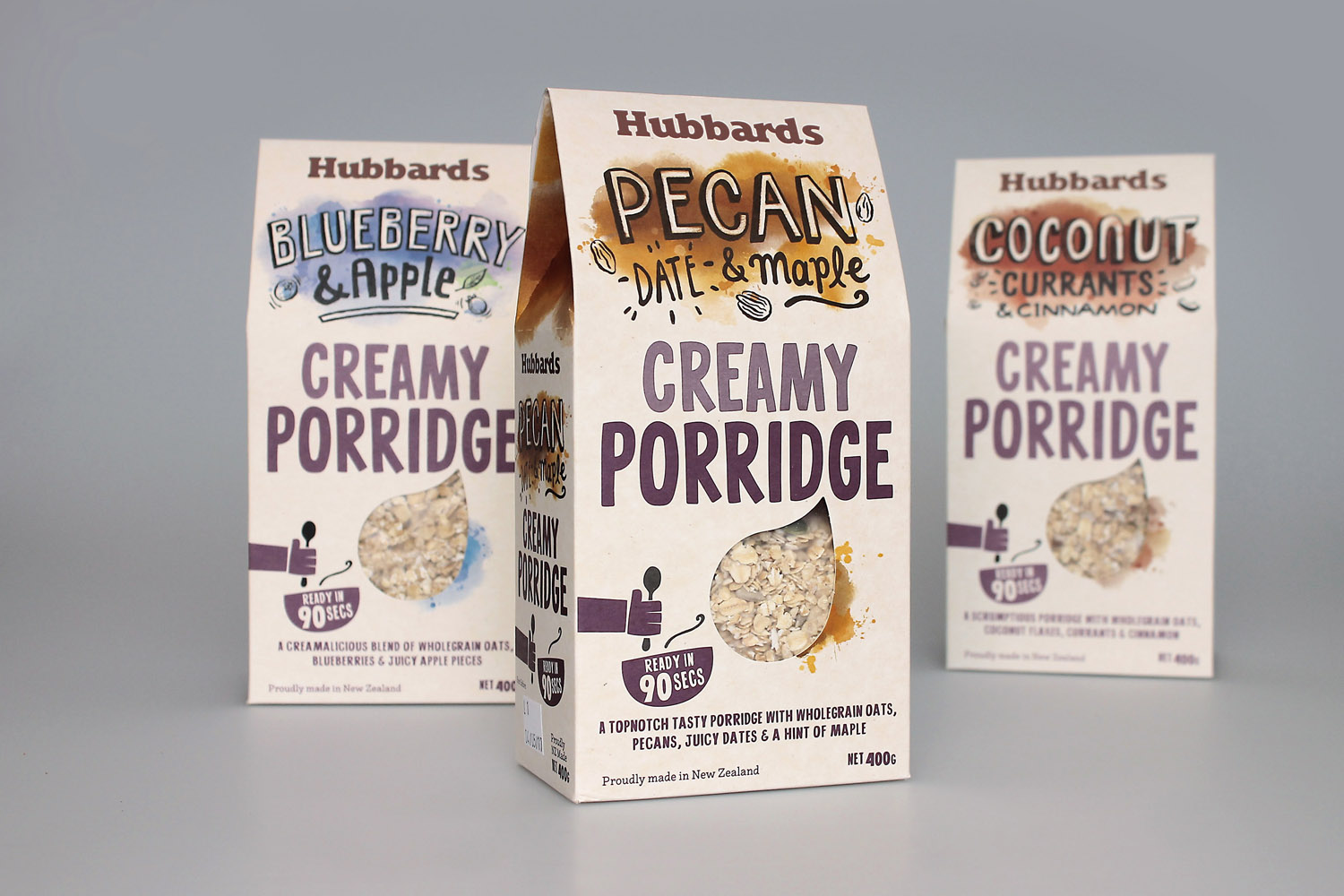 Auckland-based studio Coats continue to collaborate with health food company Hubbards, following up their work on Toppers with packaging for their new Creamy Porridge range. Coats was tasked with conveying the range's modern flavour combinations, avoiding the rustic and traditional messages often favoured by the category, and working within a brand language that is quirky, engaging, honest and down-to-earth. Much like their work on Toppers, Coats does this through bold custom lettering, a bright but natural colour palette, and convivial tone of voice.
---