Posted: September 8, 2014
Filed under: Fonts in Use, Home and Garden, Logo Reviews
| Tags: Brand Identity, Brand Identity Reviews, Branding, Branding Blog, Branding News, Brochure Design, Business Card Design, Catalogue Design, Colour in Use: Red, Design For Print, Design News, Design Opinion, Design Reviews, Designed by Heydays, Designed in Oslo, Die Cut Design Detail, Fonts in Use: Proxima Nova, From Scandinavia, Graphic Design, Logo Design & Branding Blog, Logo Design Inspiration, Logo Opinion, Material Thinking, Stationery Design, Stickers, The Best Brand Identities of 2013, Uncoated Papers & Cards, Visual Identity Design Blog, Wood Textures in Brand Identity and Packaging Design
Comments Off

on Skovin designed by Heydays
Skovin is Norwegian, high-end, solid wood floor specialist that combines ancient craftsmanship with modern technologies. By mixing a wood veneer business card and a traditional name drawn from the old word Skøyen, the area in Oslo where the company was founded, with geometric shapes and die cuts, panels of flat colour and sans-serif typography, Skovin's identity, designed by Heydays, intends to express the company's fusion of past and present process.
---
Posted: July 3, 2014
Filed under: Art and Design, Home and Garden, Logo Reviews, Packaging Reviews
| Tags: Best Packaging Designs, Box Packaging, Brand Identity Reviews, Branding Blog, Branding Reviews, British Design, Creative Packaging, Design Opinion, Design Reviews, Designed by Charlie Smith Design, Furniture Design Logos, Graphic Design, Handcraft, Homeware, Lighting Design Logos, Lighting Logos, Logo Design & Branding Blog, Logo Designs, Logotypes, Packaging Company, Packaging Design, Packaging Design Blog, Packaging News, Sans-serif Logotypes, Typography, Unbleached Materials, Uncoated Papers & Cards, White Ink
1 Comment »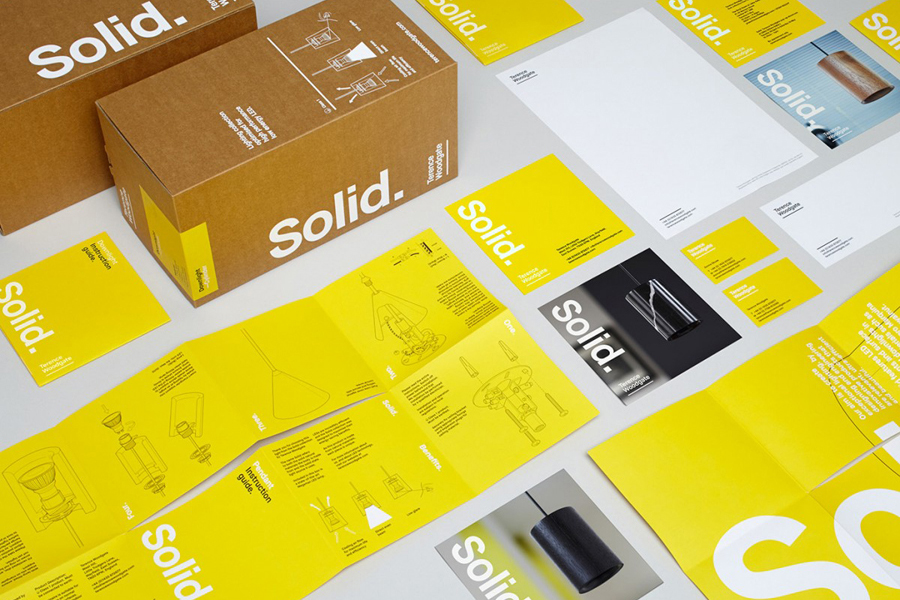 Terence Woodgate is a lighting design and manufacturing business, founded by industrial designer Terence Woodgate in 2014, that looks to "fully optimise the benefits of LED technology". Charlie Smith Design recently worked with Terence Woodgate to develop a visual identity for the business and modular packaging treatment for its first line of products as well as manuals, fitting instructions and website.
---