Posted: April 6, 2015
Filed under: Art and Design, Home and Garden, Logo Reviews, Packaging Reviews
| Tags: American Design, Brand Identity Blog, Brand Identity Reviews, Branding Blog, Branding Reviews, Colour in Use: Pastels, Creative Packaging, Design For Print, Design Opinion, Design Reviews, Designed by Collins, Fonts in Use: Founders Grotesk, Furniture Design Logos, Graphic Design, Graphic Design Blog, Homeware, Logo Designs, Logotypes, Modernist Brand Identities, Packaging Company, Packaging Design Resource, Pastel Colours, Retail Logos, Sans-serif Logotypes, Spot Colours, The Best Brand Identities of 2015, The Best Logo Designs of 2015, The Best Packaging of 2015, The Very Best of BP&O, Type Foundry: Klim Type Foundry, Typography
1 Comment »
Opinion by Richard Baird.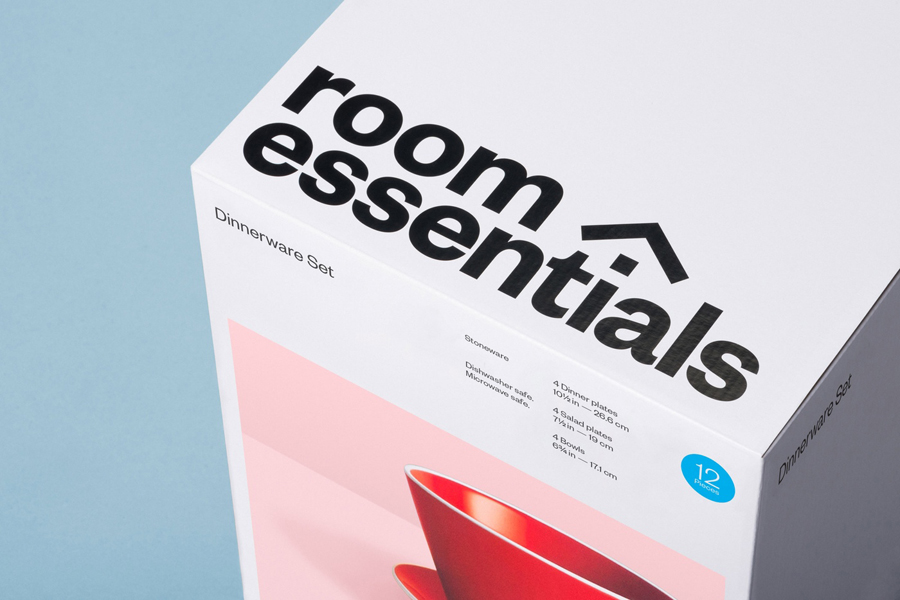 Room Essentials is a line of modernist home furnishings created and sold by American retailer Target. The range covers over 2,000 products across 60 categories, and includes items such as blankets, lighting, chairs, tables and tableware.
While securing significant revenue for the retailer, the range has, over the last five years, experienced a downturn in sales generated by its Millennial demographic. With this in mind, and with the intention of recapturing the enthusiasm for and interest in the range, Target commissioned New York based Collins to reimagine Room Essential's brand identity.
---
Posted: March 11, 2015
Filed under: Art and Design, Fashion, Home and Garden, Logo Reviews
| Tags: Blind Emboss, Brand Identity Blog, Brand Identity Reviews, Branding Blog, Branding Reviews, Business Card Design, Colour in Use: Green, Colour in Use: Pastels, Colour in Use: Pink, Coloured Paper, Copper Block Foil, Design For Print, Design Opinion, Design Reviews, Designed by Anagrama, Foil Blocking, From Latin America, Graphic Design, Graphic Design Blog, Green Block Foil, Homeware, Logo Design Inspiration, Logo Design Resource, Logo Designs, Luxury Logos and Packaging Design, Minimal Design, Monogram Design, Pastel Coloured Papers, Pastel Colours, Serif Logotypes, Stationery Design, The Best Business Cards of 2015, The Best Logo Designs of 2015, Typography
Leave a comment »
Opinion by Richard Baird.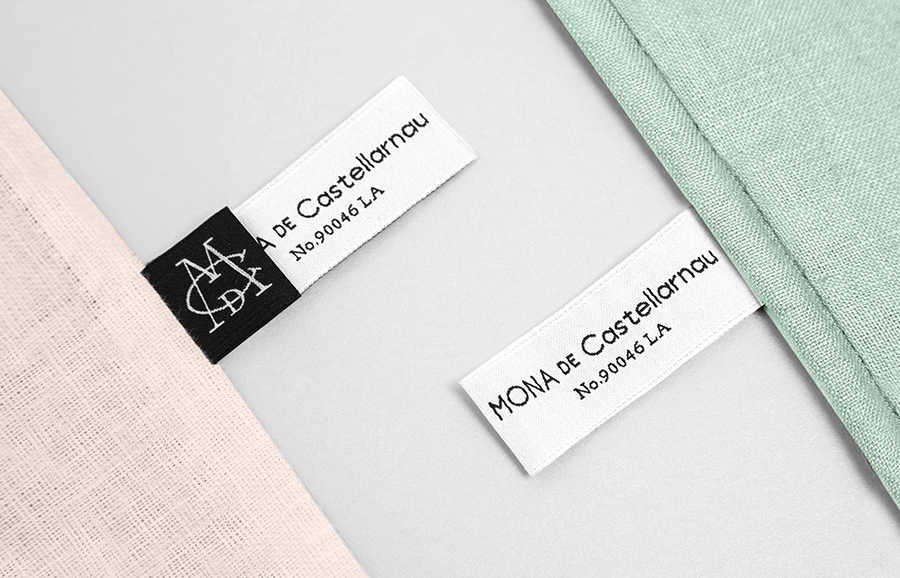 Mona De Castellarnau is a US based luxury lifestyle brand that creates and retails a unique collection of crafted and meaningful objects that are said to reflect timeless beauty, simplicity and authenticity. Objects include home furnishings, accessories, bags and throws. Each are designed with an appreciation for tradition and provenance, an understanding of artisanal disciplines, and utilise simple forms, prints, patterns and colors.
Mona De Castellarnau's visual identity, designed by Mexican graphic design studio Anagrama, communicates its values and aesthetic sensitivities through a clear contrast of modernity and tradition, craft detail, minimalism and functionality delivered through monogram, logotype, business cards, tag, label and packaging design treatments.
---