Posted: June 24, 2016
Filed under: Food and Drink, Graphic Design Reviews, Logo Reviews, Packaging Reviews
| Tags: Best Packaging Designs, Box Packaging, Brand Identity, Brand Identity Blog, Brand Identity Reviews, Branding, Branding Agency, Branding Blog, Branding Reviews, Confectionery Packaging, Creative Packaging, Danish Design, Design For Print, Design News, Design Opinion, Design Reviews, Designed by Kontrapunkt, Designed in Denmark, Drinks Packaging, Food Photography, From Scandinavian, Graphic Design, Graphic Design Blog, Hand Lettering, Lettering, Logo Design Inspiration, Logo Design Resource, Logo Designs, Logo Opinion, Logotypes, Packaging Company, Packaging Design, Packaging Design Blog, Packaging Design Resource, Packaging News, Packaging Opinion, Paper and Card Packaging, Pastel Colours, Sans-serif Logotypes, Sans-serif Typography, The Best Packaging of 2016, Typography
2 Comments »
Opinion by Richard Baird.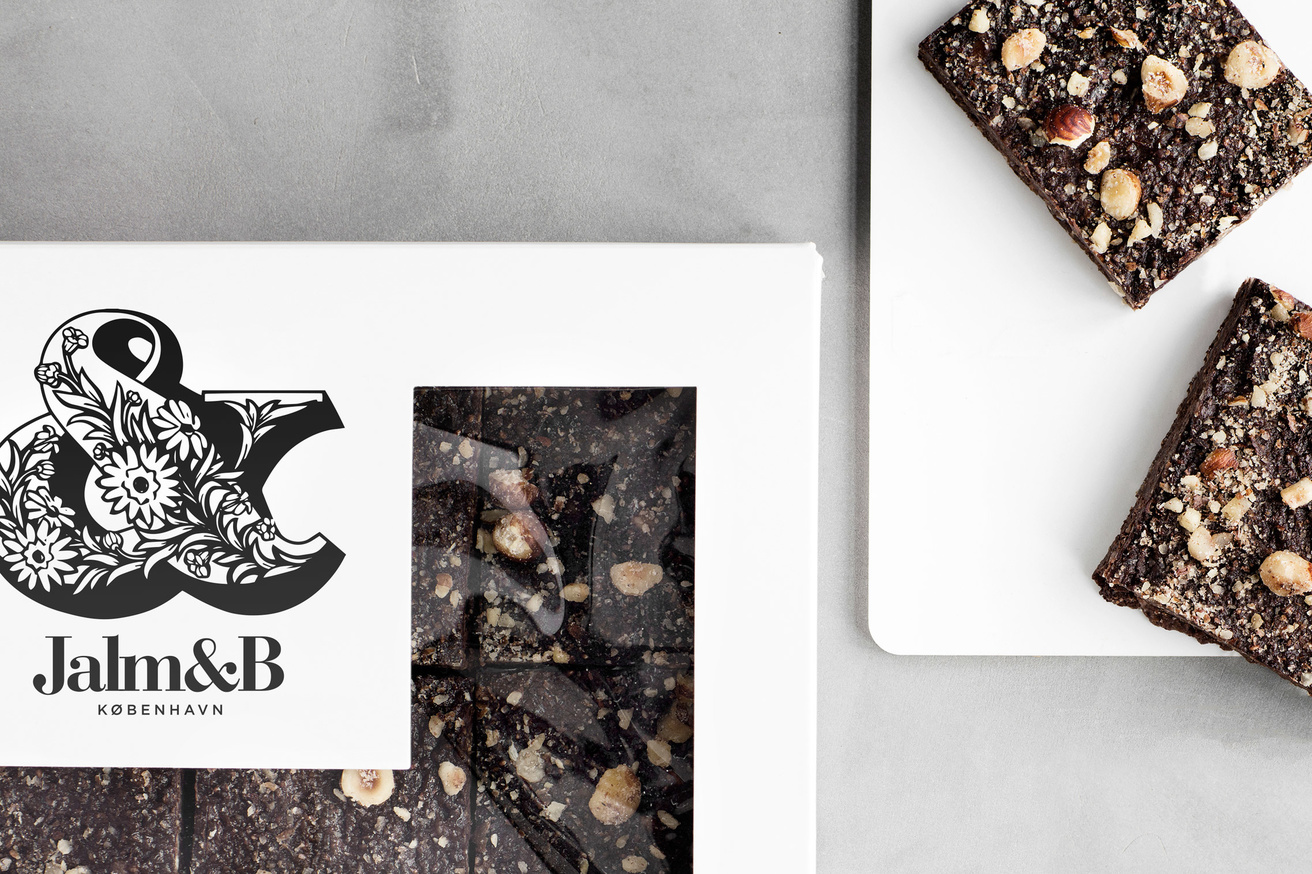 Jalm & B is a collaborative effort between baking experts Il Fornaio and Trianon to bring the taste and quality of big city bakeries to people throughout Denmark with a range of premium frozen products that can be freshly baked at home. Copenhagen and Tokyo-based graphic design studio and packaging specialist Kontrapunkt worked with the brand to convey the baking heritage of those behind it through naming, and the craft and quality of the range through image, illustration, type, colour, layout and structure.
---
Posted: April 22, 2016
Filed under: Food and Drink, Packaging Reviews
| Tags: Best Packaging Designs, Colour in Use: Pastels, Creative Packaging, Design For Print, Design Opinion, Design Reviews, Designed by Kontrapunkt, Designed in Copenhagen, Designed in Denmark, Fonts by Hoefler & Co., Fonts in Use: Brandon, Fonts in Use: Knockout, Fonts in Use: Thirsty Script, Food Packaging, From Scandinavian, Graphic Design, Graphic Design Blog, Jam Packaging, Numbers In Branding, Packaging Company, Packaging Design, Packaging Design Blog, Packaging News, Pastel Coloured Papers, Spot Colours, The Best Packaging of 2016, Typography, Uncoated Papers & Cards
1 Comment »
Opinion by Richard Baird.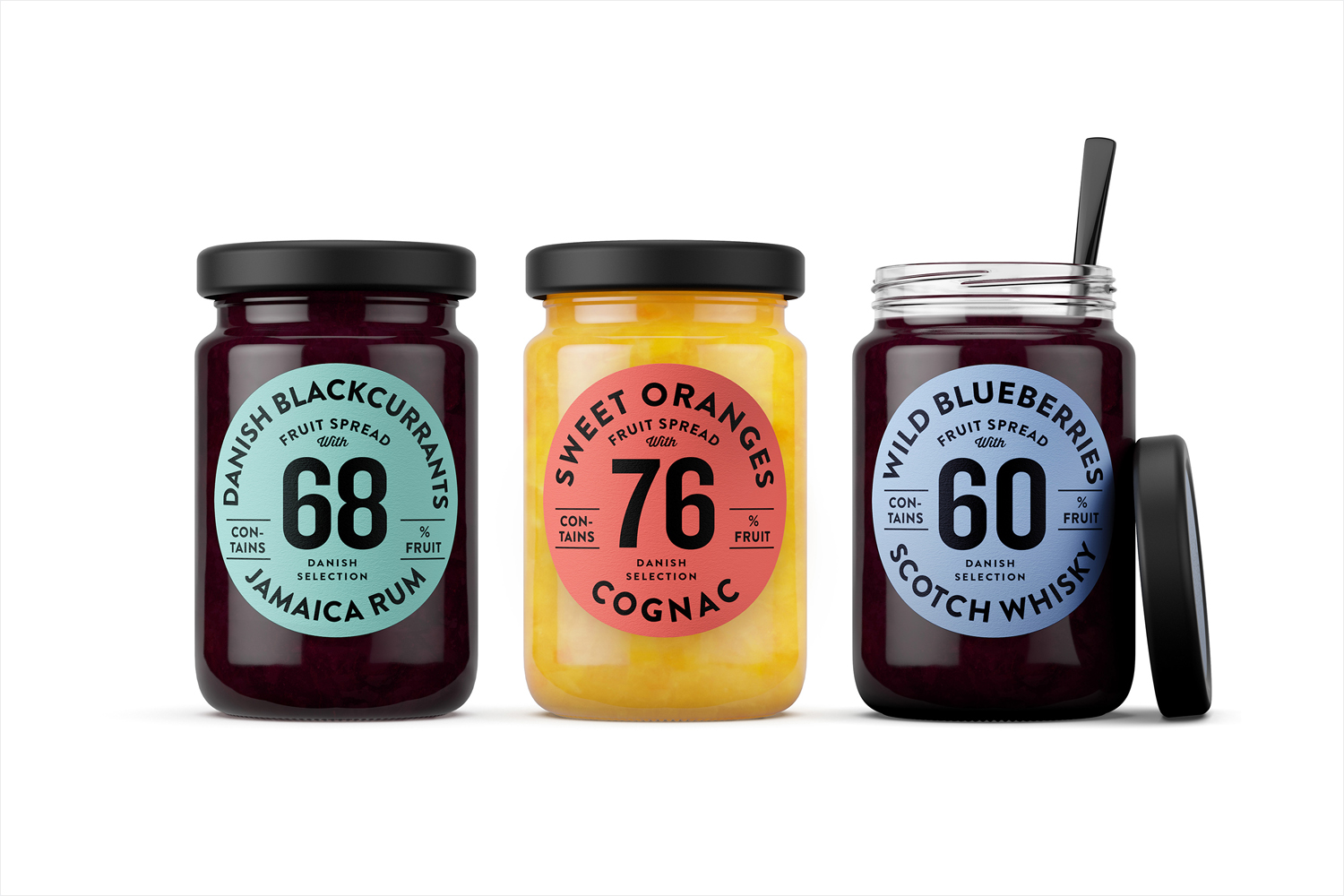 Danish Selection is a new range of high-quality fruit spreads cut with alcohol. The range includes blackcurrant infused with Jamaican rum, orange with cognac and a wild blueberry variety with Scotch whiskey. Orkla, the company behind Danish Selection, worked with Copenhagen based graphic design studio Kontrapunkt to develop a packaging treatment that would clearly communicate this new concept to consumers. Kontrapunkt's solution is characterised by a circular label of type, pastel colour and uncoated paper.
---