Posted: October 8, 2013
Filed under: Business, Banking, Law and Finance, Leisure and Tourism, Logo Reviews
| Tags: Brand Identity, Brand Identity Design, Brand Identity Reviews, Branding, Business Card Design, Fonts in Use: Gill Sans, Geometric Pattern, Letterhead Design, Logo Design & Branding Blog, Logo News, Logo Opinion, Logos, Sans-serif Logotypes, Stationery Design, The Best Brand Identities of 2013, The Best Logo Designs of 2013, Travel
Comments Off

on Harridge Group designed by Igloo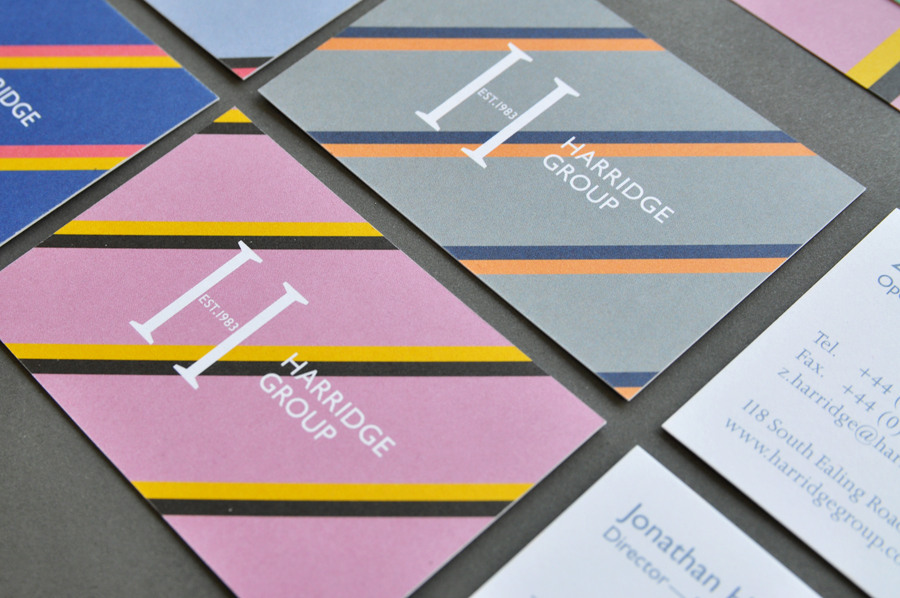 Harridge, formerly Ealing Travel Services, is a corporate travel group made up of Harridge Business Travel, Harridge Luxury and Harridge Events. London-based design studio Igloo were recently commissioned to design the group's visual identity and brand architecture which would reference its "significant history and experience". Their design solution, a combination of serif detail, sans-serif characters and a modern colour palette and pattern set, drawing on what Igloo describe as upper-class English culture, mixes a sense of heritage with corporate quality in a clear and concise way.
---
Posted: September 9, 2013
Filed under: Leisure and Tourism, Logo Reviews
| Tags: Brand Identity, Brand Identity Reviews, Branding, Club Logos, Coloured Paper, Design For Print, Die Cut Design Detail, Foil Blocking, Graphic Design, Holographic Block Foil, Logo Design & Branding Blog, Logo Design Trends: Clever Logos, Logo Designs, Logos, Logotypes, Sans-serif Logotypes, The Best Brand Identities of 2013, The Best Logo Designs of 2013
Comments Off

on Club at South Place Hotel designed by This Is Colt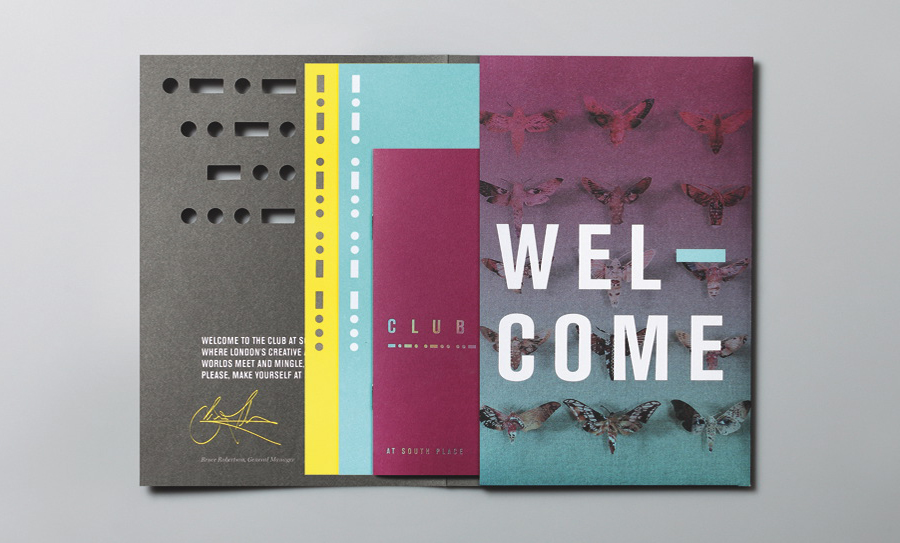 Club is an exclusive private members area hidden from the public within London's South Place Hotel. Its visual identity, developed by This Is Colt and designed to establish a connection with the parent brand but with "a personality of its own", is built around a logotype constructed from the same contemporary, condensed sans-serif characters of the hotel's identity but is paired with a morse code underline detail and executed as a holographic foil print treatment across a variety of coloured papers.
---