Posted: March 8, 2017
Filed under: Fitness, Health and Beauty, Fonts in Use, Graphic Design Reviews, Packaging Reviews
| Tags: Brand Identity Blog, Brand Identity Reviews, Branding Blog, Branding Reviews, British Design, Creative Packaging, Design For Print, Design Opinion, Design Reviews, Designed by Robot Food, Designed in Leeds, Graphic Design, Graphic Design Blog, Illustration, Logo Designs, Logotypes, Packaging Company, Packaging Design Resource, Script Logotypes, Skincare, The Best Packaging of 2017, Typography
Leave a comment »
Opinion by Richard Baird.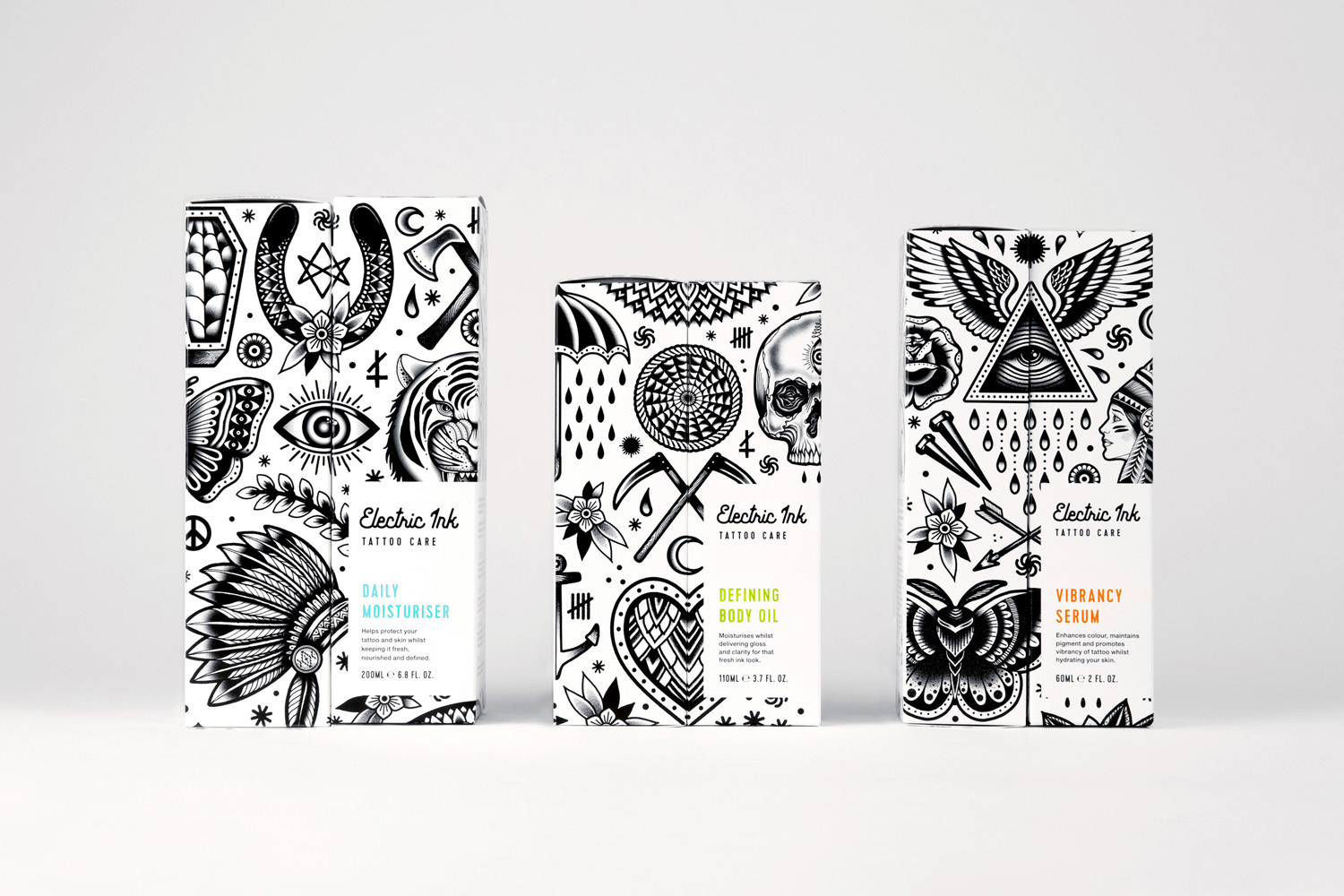 With the rise in the popularity of tattoos and the lack of credible long-term care products, Leeds-based design studio Robot Food formulated, branded and packaged Electric Ink, a tattoo care range for the mainstream market. The range includes a serum that enhances colour, an oil that delivers a freshly-inked look, and a daily moisturiser. Each feature distinctive packaging that draws on and honours the counter-cultural tradition of tattooing and acknowledges its move into the mainstream. Electric Ink will launch mid-March and be available throughout the United Kingdom from Superdrug, selected tattoo and barber shops, as well as fashion retailers.
---
Posted: March 1, 2017
Filed under:
The Best of BP&O
| Tags: Brand Identity Blog, Brand Identity Reviews, Branding, Branding Blog, Branding News, Design Reviews, Graphic Design, Graphic Design Blog, Logo Designs, Logo News
Leave a comment »
Selected by Richard Baird.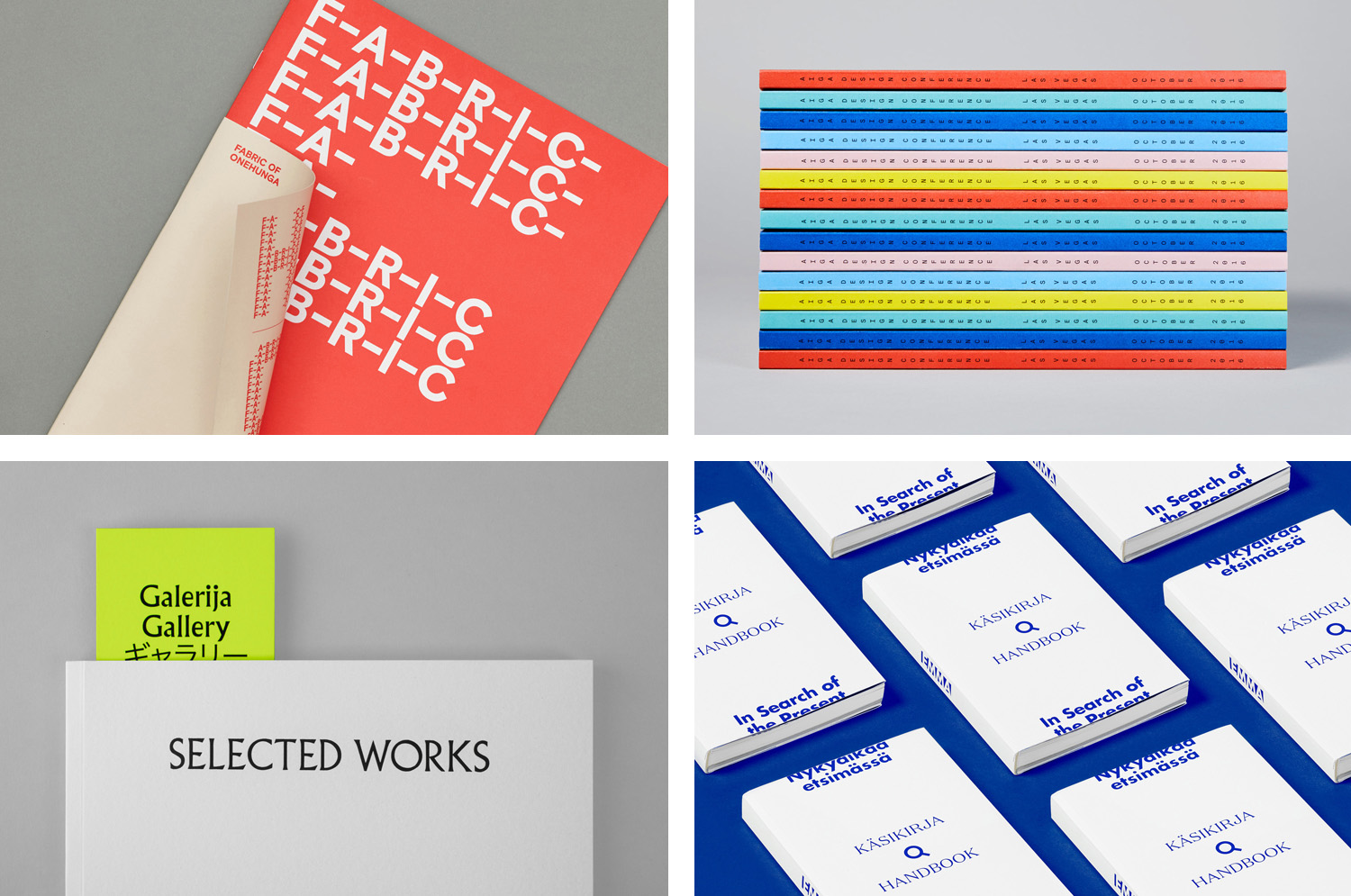 February's highlights included Collin's packaging for Modern by Dwell Magazine, DIA's work for digital retouching company Bespoke, and Anagrama's brand identity for Swiss specialities market Helvetimart. However, there were five projects that stood out, and have made it into BP&O's Best Of Series.
This feature brings together some of the most unusual / thoughtful / distinctive projects published on BP&O each month for another opportunity to be seen and shared. These typically balance a strong concept with a compelling aesthetic and clear communicative intention that appropriately plays with form, colour, type and layout, as well as material, texture, image and print finish.
---