Posted: December 2, 2013
Filed under:
Top Five
| Tags: Brand Identity Reviews, Branding, Design Reviews, Graphic Design, Logo Blog, Logo Design, Logo News
Leave a comment »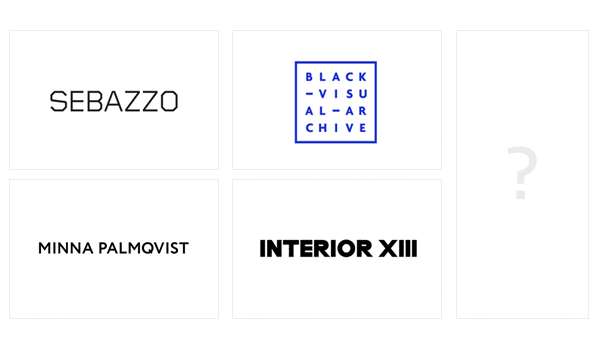 This months highlights have included work by Norwegian studio Uniform for restaurants Ingierstrand Bad and Festningen, a new brand identity project from Sagmeister & Walsh for Function Engineering, a visual identity and interior design solution by Mucho for Barcelona deli restaurant Florentina, as well as work from Fieldwork and Hey.
However, there were five projects that really stood out for me which have made it into BP&O's top five, a feature that brings together what I believe to be the most interesting of the month for another opportunity to be seen and shared. These include identity and tactile stationery work from Fivethousand Fingers, a typographical brand identity and collateral by Anagrama for auteur film distributor Interior XII, and new work for Sebazzo by Bunch which includes paper marquetry business cards.
---