Posted: January 12, 2017
Filed under: Cafes, Bars and Restaurants, Logo Reviews
| Tags: Brand Identity, Brand Identity Blog, Brand Identity Reviews, Branding, Branding & Interior Design, Branding Agency, Branding Blog, Branding Reviews, Cafe Logos, Coffee Cup Designs, Coffee Shop Branding, Condensed Typography, Design For Print, Design News, Design Opinion, Design Reviews, Designed by 25AH, Designed in Stockholm, Fonts in Use: Helvetica, From Scandinavian, Graphic Design, Graphic Design Blog, Logo Design Inspiration, Logo Design Resource, Logo Designs, Logo Opinion, Logotypes, Sans-serif Typography, Sign Design, Stickers, Swedish Design, The Best Logo Designs of 2017, The Very Best Brand Identities of 2017, Typography
1 Comment »
Opinion by Richard Baird.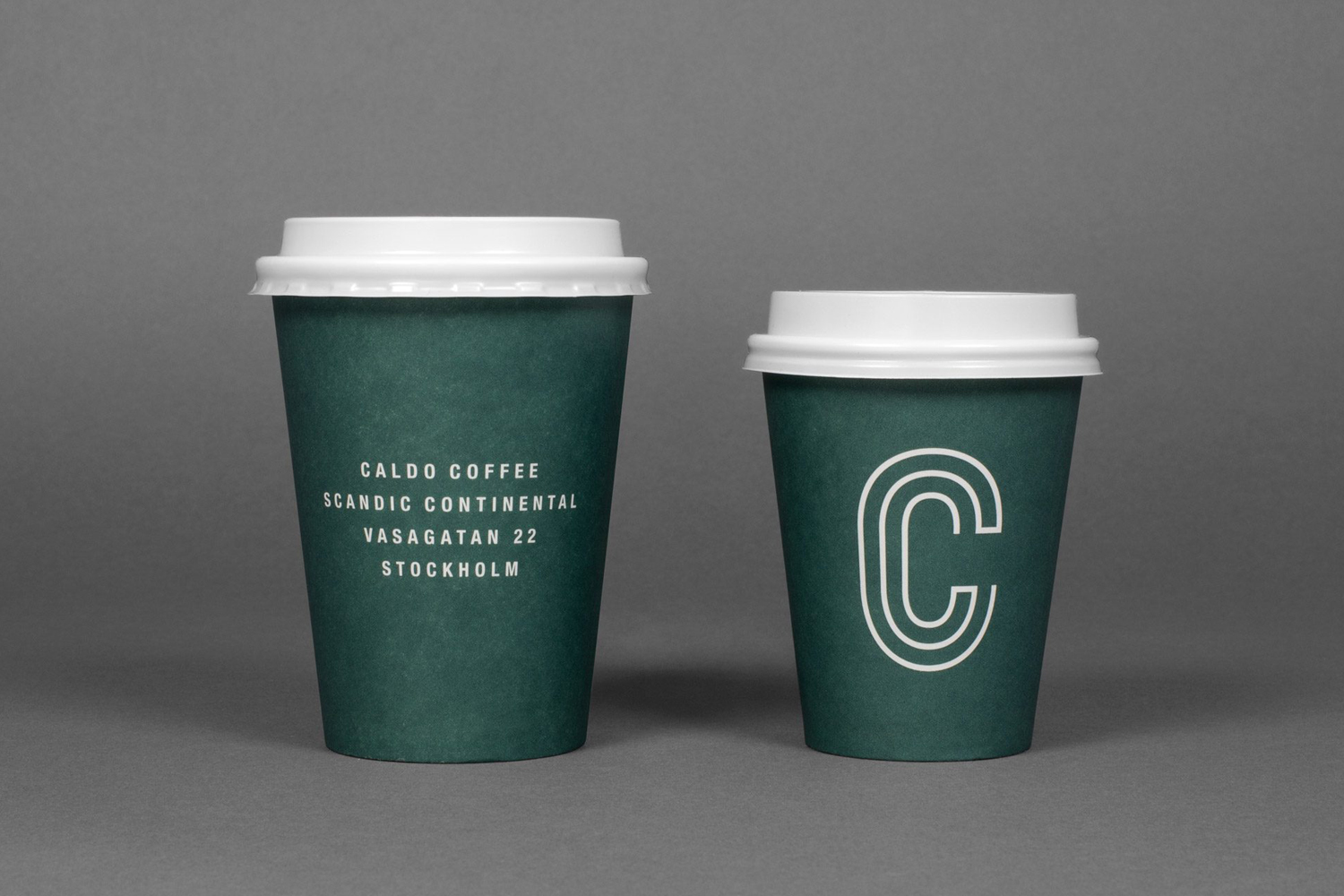 Caldo Coffee is a café serving organic coffee and fresh salads, sandwiches and pastries from its location in Stockholm's Scandic Continental. It features a modern interior of light wood, tall shelves and a long wood panelled and marble topped counter. It also includes a large custom built menu board, neon signage and a brand identity created by Scandinavian graphic design studio 25ah which links coffee cups, price tags and takeaway packaging.
---
Posted: January 10, 2017
Filed under: Art and Design, Logo Reviews
| Tags: Arjowiggins Papers, Brand Identity, Brand Identity Blog, Brand Identity Design, Brand Identity Reviews, Branding, Branding Blog, Business Card Design, Canadian Design, Colourful Business Cards, Condensed Logotypes, Condensed Typography, Designed by Leo Burnett Toronto, Envelope Design, Fonts in Use: Circular, From Toronto, Graphic Design, Logo Designs, Logo News, Monolinear Typography, New Logo, Print Production Logos, Printed by Cerovski, Responsive Websites, Spot Colours, Stationery Design, Stencil Cut Logotypes, Stitch Detail, The Best Custom Logotypes, The Very Best Brand Identities of 2017, The Very Best of BP&O, Type Foundry: Lineto, Website Design
2 Comments »
Opinion by Richard Baird.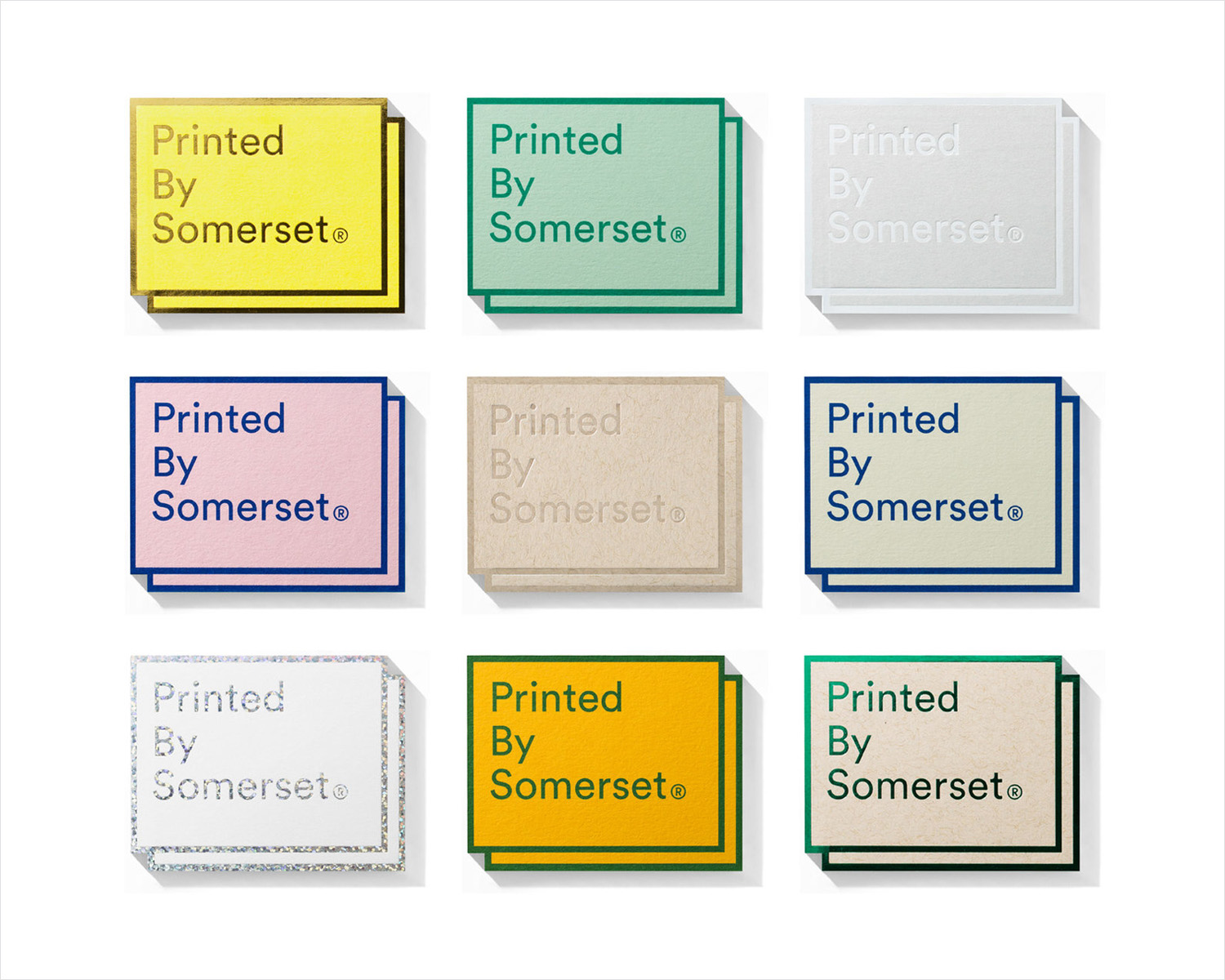 Somerset is described as being Canada's top printer, known for its precision, attention to detail and ability to pull off complex jobs. Alongside reproduction services, Somerset, a family-run business, also provides extensive print finishing services. Inspired by this, the stacked paper of the press, and with the intention of engaging a new generation of designers, Toronto based studio Leo Burnett developed a new brand identity for Somerset that showcases its capabilities and establishes an impactful and distinctive continuity between print and website. Although this project was launched last year, after three years of development, it has recently been documented by Leo Burnett online to coincide with the launch of their new website.
---