Posted: February 9, 2017
Filed under: Architecture and The Built Environment, Fonts in Use, Graphic Design Reviews, Logo Reviews
| Tags: American Design, Architecture Logos, Brand Identity, Brand Identity Blog, Brand Identity Reviews, Branding, Branding Blog, Branding Reviews, Business Card Design, Colour in Use: Blue, Design For Print, Design News, Design Opinion, Design Reviews, Designed by Perky Bros, Graphic Design, Graphic Design Blog, Logo Design Inspiration, Logo Design Resource, Logo Designs, Logo Opinion, Logotypes, Minimal Design, Minimal Logos, Minimalist Brand Identities, Modernist Brand Identities, Sans-serif Typography, Stationery Design, Typography, Uncoated Papers & Cards
Leave a comment »
Opinion by Richard Baird.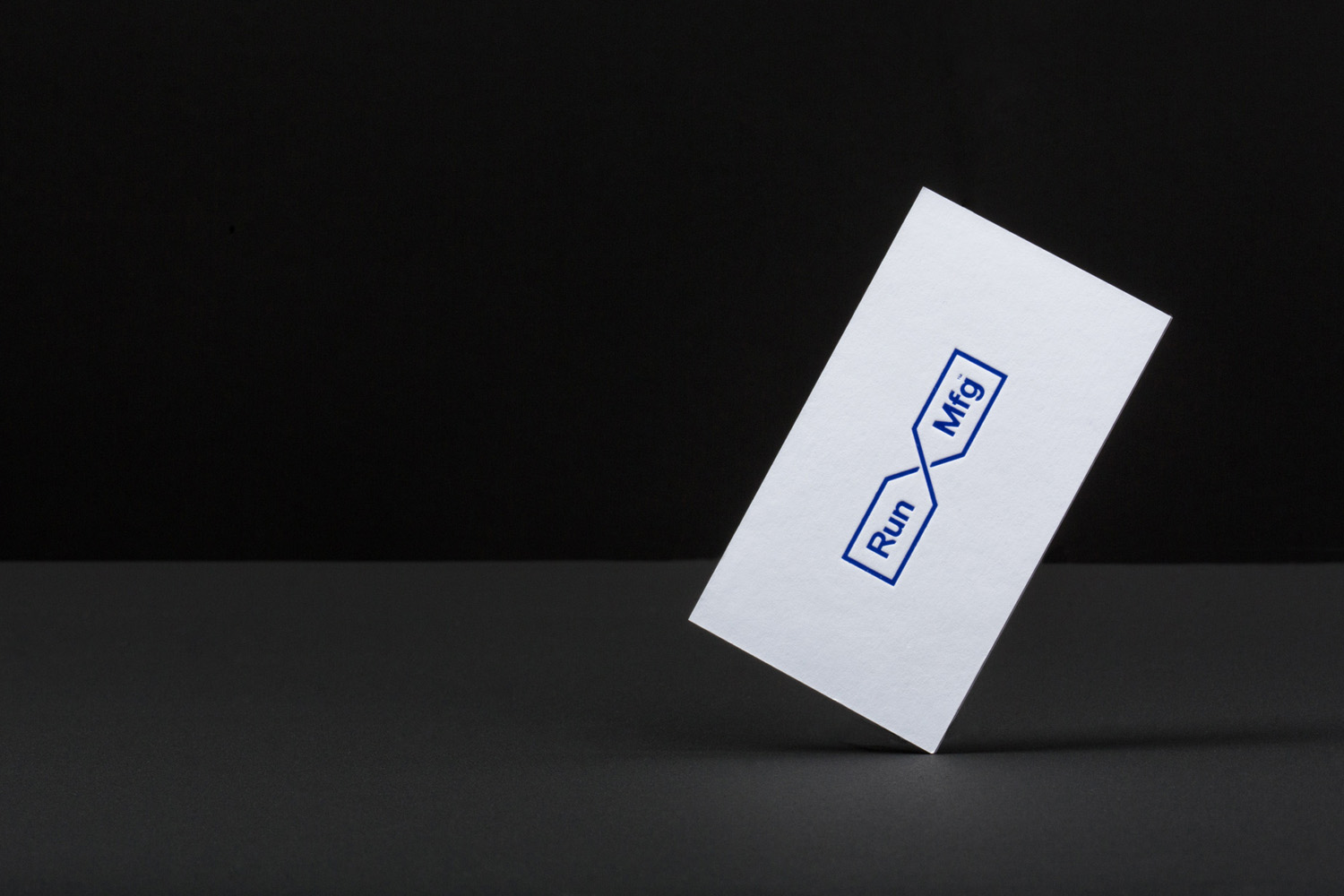 Run Mfg is an independent race design and production company, creating unique running events with a high-level of detail and creativity, founded by husband and wife team Nathan Barnhart and Elaine Lau working from their studio in Chicago. Nathan and Elaine commissioned graphic design studio Perky Bros to develop a brand identity that would link a variety of printed collateral, which included business cards and race plans, with digital experience. Brand identity is characterised by a series of paths, an electric blue and white colour palette, and a sense of motion.
---
Posted: February 2, 2017
Filed under: Art and Design, Fonts in Use, Graphic Design Reviews, Logo Reviews
| Tags: Art Gallery Logos and Brand Identities, Black and White, Brand Identity Blog, Brand Identity Reviews, Branding Blog, Branding Reviews, Design For Print, Design Opinion, Design Reviews, Designed by Bielke & Yang, Designed in Oslo, From Scandinavian, Graphic Design, Graphic Design Blog, Homeware, Label Design, nor, Norwegian Design, Poster Design, Sans-serif Typography, The Very Best Brand Identities of 2017, The Very Best of BP&O, Typography, Uncoated Papers & Cards
1 Comment »
Opinion by Richard Baird.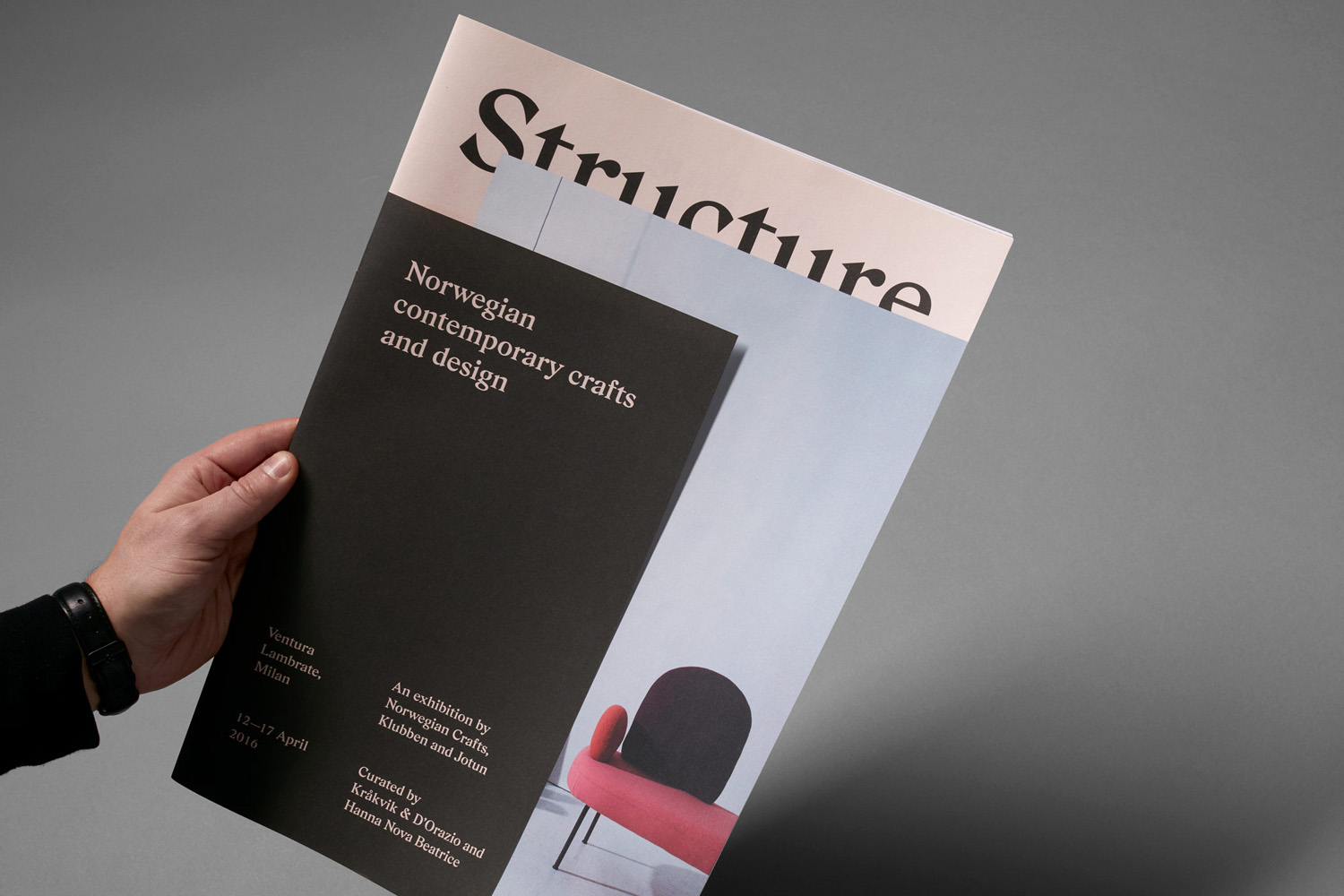 Structure is an exhibition of Norwegian contemporary crafts and design that began its European journey at Milan Design Week in April 2017 and is currently being held at Norwegische Botschaft in Berlin until April 2017. The exhibition features the work of 26 designers and studios, and covers a variety of products and prototypes; from furniture to lighting, to ceramics, textiles and home accessories. Structure intends to bring to the light the designer and manufacturing partnerships, and the intersection of craft and design, artistry and innovation that characterises the Norwegian creative scene. This intersection is expressed by the exhibition's brand identity, created by Oslo-based graphic design studio Bielke & Yang, through type and typesetting, illustrative texture and art direction, proportionality, layering and materiality.
---