Posted: October 14, 2015
Filed under: Fashion, Logo Reviews
| Tags: Black Block Foil, Brand Identity, Brand Identity Blog, Brand Identity Reviews, Branding, Branding Blog, Branding Reviews, British Design, Calligraphic Typography, Colour in Use: Pink, Coloured Paper, Corporate Identity Design, Design For Print, Design News, Design Opinion, Design Reviews, Designed by Socio Design, Designed in London, Emboss Detail, Fashion Store, Foil Blocking, Fonts in Use: Plantin, From Asia, From Europe, From the United Kingdom, Graphic Design, Graphic Design Blog, Logo Design Inspiration, Logo Design Resource, Logo Designs, Logo Opinion, Logotypes, Luxury Logos and Packaging Design, Minimal Design, Minimal Logos, Minimalist Brand Identities, Pastel Coloured Papers, Pastel Colours, Sans-serif Typography, Stationery Design, The Best Brand Identities of 2015, The Best Logo Designs of 2015, Typography, Uncoated Papers & Cards
5 Comments »
Opinion by Richard Baird.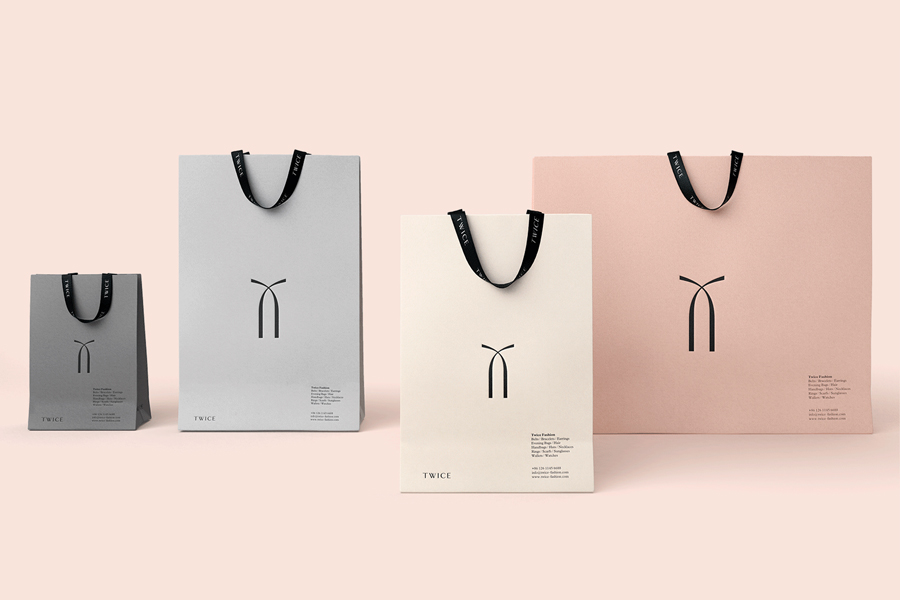 Twice Fashion is a Chinese luxury accessory brand established by Tina Tian and Dr Mirko Wormuth in 2007. Since then it has grown to become one of the country's top accessory brands, with stores in Beijing, Tianjing and Chongqing. Twice Fashion is described by SocioDesign, the London based graphic design studio behind its rebrand, as having helped shaped China's 'fast' fashion industry.
With the intention of building on their success in mainland China, while also setting the stage for a move into the international market, Twice Fashion worked with SocioDesign to develop a new visual identity treatment. This included logo, logotype, packaging, bags and business card design, with consideration given to the brand's existing visual language, reworking it where necessary, and its global aspirations.
---
Posted: June 26, 2015
Filed under: Food and Drink, Packaging Reviews
| Tags: Best Packaging Designs, Branding, Branding Blog, Branding News, British Design, Creative Packaging, Design For Print, Design News, Design Opinion, Design Reviews, Designed by B&B Studio, Designed in London, Faces, Food Logos and Packaging Design, Food Packaging, From Europe, From the United Kingdom, Graphic Design, Label Design, Logo Design Inspiration, Logo Design Resource, Packaging Company, Packaging Design Blog, Packaging Design Resource, Packaging News, Packaging Opinion, Paper and Card Packaging, Sans-serif Logotypes, Snack Packaging Design, Snack Pot Packaging, The Best Logo Designs of 2015, The Best Packaging of 2015
Leave a comment »
Opinion by Richard Baird.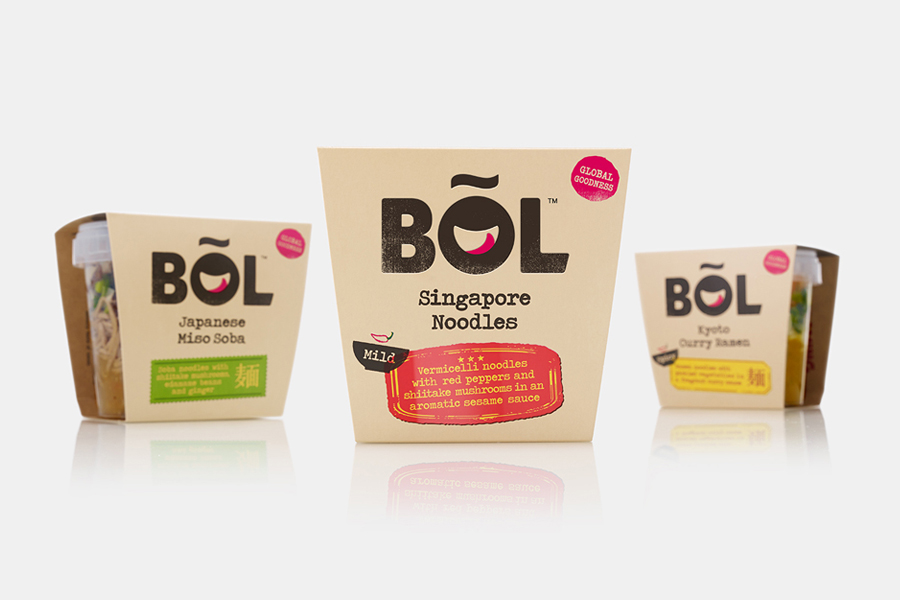 BOL is a range of vegetable pots made from fresh natural ingredients using recipes inspired by local chefs and street market stalls from a variety of international destinations, packed and presented with a modern on-the-go convenience in mind. BOL was created by Paul Brown, the former general manager of Innocent's food division, following the company's exit from the category, and features brand identity and packaging created by UK based graphic design agency B&B Studio.
---