Posted: November 28, 2014
Filed under: Architecture and The Built Environment, Fonts in Use, Logo Reviews
| Tags: Brand Identity, Brand Identity Blog, Brand Identity Reviews, Branding, Branding Blog, Branding News, British Design, Business Card Design, Colour in Use: Blue, Colourful Business Cards, Construction Logos and Packaging, Design For Print, Design News, Design Opinion, Design Reviews, Designed by Mytton Williams, Fonts in Use: Replica, Graphic Design Blog, Graphic Design Trends – Monolinear Illustration, Illustration, Laid Paper, Line Craft, Logo Design Inspiration, Logo Design Resource, Logo Designs, Minimal Logos, Monogram Design, New Logo, Sans-serif Logotypes, Sign Design, Stationery Design, The Best Brand Identities of 2014, The Best Logo Designs of 2014, Type Foundry: Lineto, Uncoated Papers & Cards, Visual Identity Design Blog
5 Comments »
Opinion by Richard Baird.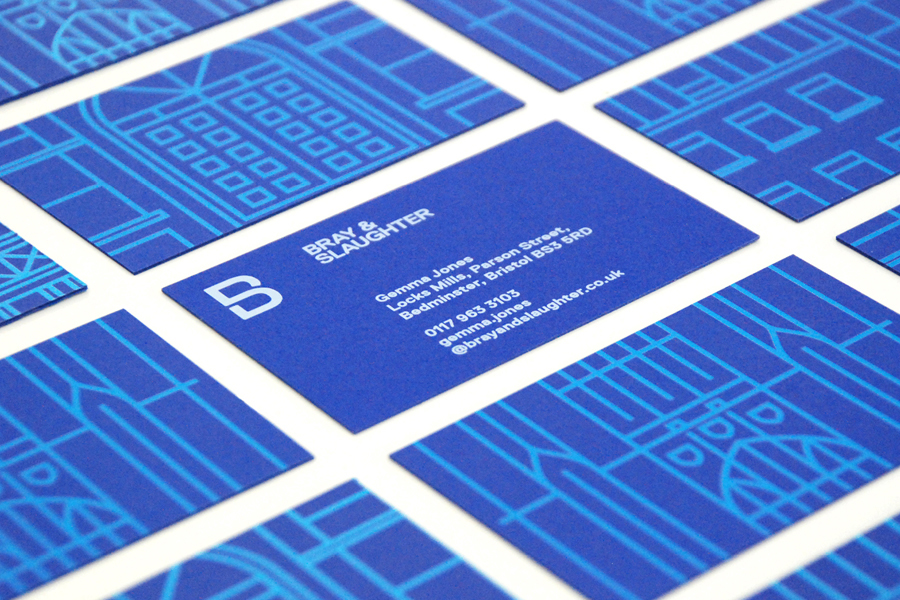 Bray & Slaughter is a UK based regional contractor with over 100 years of experience in the construction industry and an extensive understanding of the education, healthcare, commercial, heritage, conservation and residential sectors. Following industry and company changes, Bray & Slaughter commissioned design studio Mytton Williams to create a new visual identity that would better reflect their growth and move from 'local builder' to 'regional contractor'. The studio's treatment, a combination of monolinear illustration, a limited colour palette and bold type, was inspired by craftsmanship and a connection to the local community, and was created to appear contemporary and innovative, handle future expansion and bring Bray & Slaughter's building projects to life.
---
Posted: October 25, 2014
Filed under: Fonts in Use, Logo Reviews
| Tags: Brand Identity Blog, Brand Identity Reviews, Branding, Branding Blog, British Design, Charity & Noneprofit Logos, Colorplan Papers and Boards, Colour in Use: Orange, Coloured Paper, Colourful Business Cards, Design For Print, Design Reviews, Designed by Karoshi, Die Cut Design Detail, Duplex Business Cards, Festival and Event Brand Identities, Fonts in Use: GT Pressura, Graphic Design, Graphic Design Blog, Logo Design Inspiration, Logo Design Trends – Dynamic Brand Identities, Logo Designs, Minimal Logos, Poster Design, T-shirt Design, The Best Brand Identities of 2014, The Best Logo Designs of 2014, Tinted Photography, Tote Bag Design, Type Foundry: Grilli Type, Typography, Visual Identity Design Blog
Leave a comment »
Opinion by Richard Baird.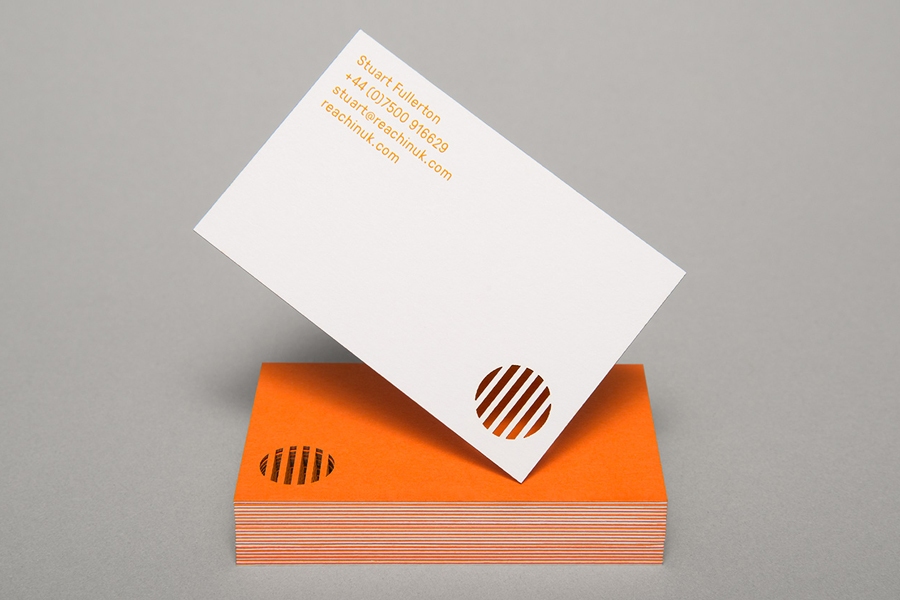 Reachin' is a regular charity event established in 2012 to engage with a younger demographic and raise awareness and funds for Myeloma UK, an organisation dedicated to finding a cure for Myeloma, a rare cancer of the bone marrow. Money made from each event is complemented by the online sale of branded t-shirts, vests and tote bags.
Designed by Karoshi, Reachin's brand identity draws its inspiration from the architecture of the Turner Contemporary art gallery, the venue of its first and forthcoming events. The building's clerestory windows, mono pitched roofs and glass facades informed the creation of a grid-based system and the use of dynamic geometric shapes to cohesively bind a simple logo design, poster layouts, patterns, stationery, merchandise and a changing event-based colour palette.
---