Posted: August 8, 2016
Filed under: Fashion, Graphic Design Reviews, Logo Reviews, Material & Print Specs
| Tags: Art Direction, Bag Design, Brand Identity, Brand Identity Blog, Brand Identity Reviews, Branding, Branding Agency, Branding Blog, Branding Reviews, Business Card Design, Design For Print, Design News, Design Opinion, Design Reviews, Designed by Studio South, Designed in Auckland, Fedrigoni Papers & Boards, From New Zealand, Graphic Design, Graphic Design Blog, Logo Design Inspiration, Logo Design Resource, Logo Designs, Logo Opinion, Logotypes, Minimal Design, Minimal Logos, Minimalist Brand Identities, Modernist Brand Identities, Responsive Websites, Silkscreen Printed, T-shirt Design, The Best Brand Identities of 2016, The Best Business Cards of 2016, The Best Graphic Design Work of 2016, Typography, Uncoated Papers & Cards, UV Varnish, Website Design, Window Decals
Leave a comment »
Opinion by Richard Baird.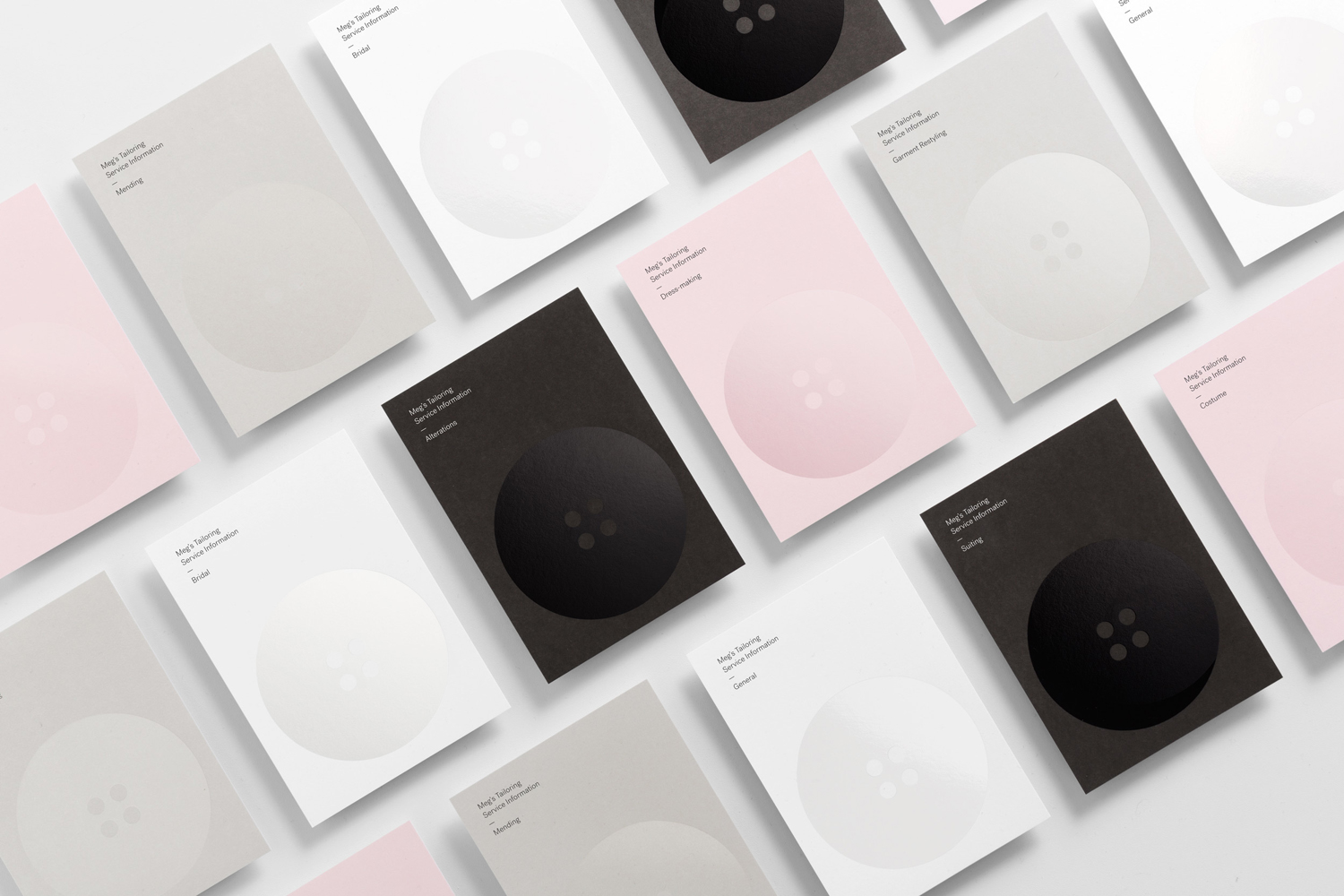 Meg's is a tailoring service, established by Megan Kenny, that began as a single store on Garfield Street in 1995. Meg's now has two locations in Auckland, New Zealand, provides a broad range of services; from hems to full garment design, and works on large projects with high-end designers and labels such as Hugo Boss, Prada and Gucci, and on smaller jobs from High Street drop-ins.
Megan Kenny has worked in Sydney and London, has decades of experience in dressmaking, fashion and interior design, and has built a team of tailors, seamstresses, designers and machinists, many of whom she has trained herself. Megan and her team are passionate and respectful, and pride themselves on their attention to detail and customer care.
With the intention of better communicating the team's ongoing ambition to deliver quality work and exceptional service Megan worked with Auckland-based Studio South to evolve Meg's brand identity and re-introduce it to the market in a fresh and contemporary way. This was achieved through universal motif and colour palette, the materiality of uncoated papers and glossy finishes, and a modern restraint. Alongside digital presence and art direction, Studio South also provided Meg's Tailoring with a variety of printed assets, these included branded t-shirts and carrier bags, signage, decals and business cards.
---
Posted: July 26, 2016
Filed under: Cafes, Bars and Restaurants, Graphic Design Reviews, Logo Reviews
| Tags: Bakery Logos and Packaging, Brand Identity, Brand Identity Blog, Brand Identity Reviews, Branding, Branding Agency, Branding Blog, Branding News, Design for Donuts, Design For Print, Design News, Design Opinion, Design Reviews, Logo Design Inspiration, Logo Design Resource, Logo Design Trends - Clever Logos, Logo Opinion, Minimal Design, Minimal Logos, Minimal Package Design, Minimalist Brand Identities, Retail Logos, Sans-serif Logotypes, The Best Brand Identities of 2016, Uncoated Papers & Cards, Visual Identity Design Blog
1 Comment »
Opinion by Richard Baird.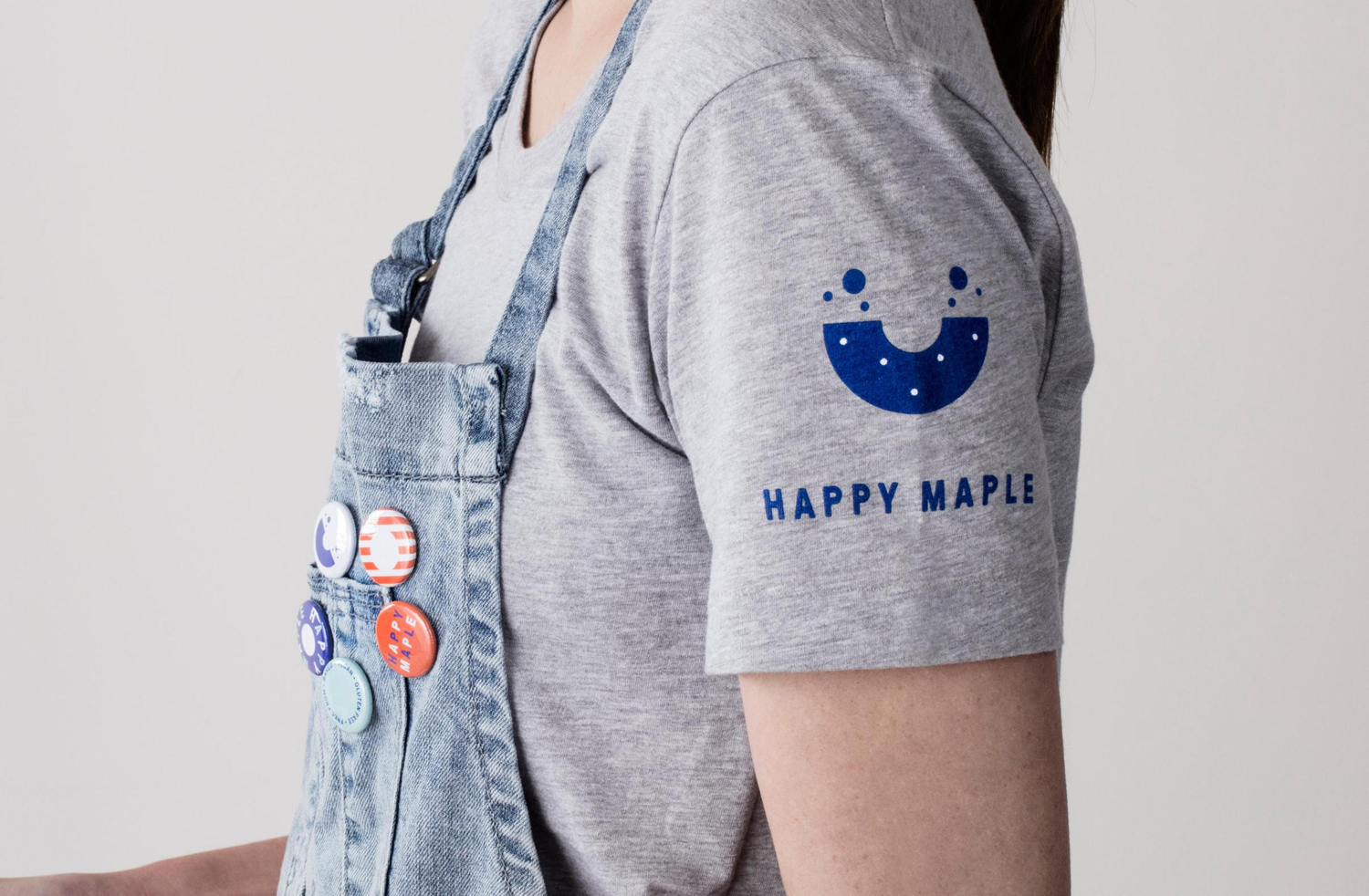 Happy Maple is a Adelaide-based bakery dedicated to producing small batch 100% vegan donuts, baked not fried, made from gluten, tree nut and peanut free recipes. Orders are by phone, e-mail or through their pop-up stores. There is no website, just a social media presence with lots of donut images, a personable approach to communication, and a cheerful brand identity created by local graphic design studio Garbett.
---