Posted: May 27, 2016
Filed under: Graphic Design Reviews, Logo Reviews, Technology
| Tags: Brand Guidelines, Brand Identity, Brand Identity Blog, Brand Identity Reviews, British Design, Corporate Identity Design, Design For Print, Design Opinion, Design Reviews, Designed by Paul Belford Ltd, Designed in London, Fonts in Use: OCR, From Europe, Graphic Design, Graphic Design Blog, Label Design, Logo Design Inspiration, Logo Design Resource, Logo Designs, Logotypes, Minimal Design, Minimal Logos, Minimalist Brand Identities, Monospaced Logotypes, Monospaced Typography, Responsive Websites, Sans-serif Logotypes, Typography, Web Developer Logos, Website Design
3 Comments »
Opinion by Richard Baird.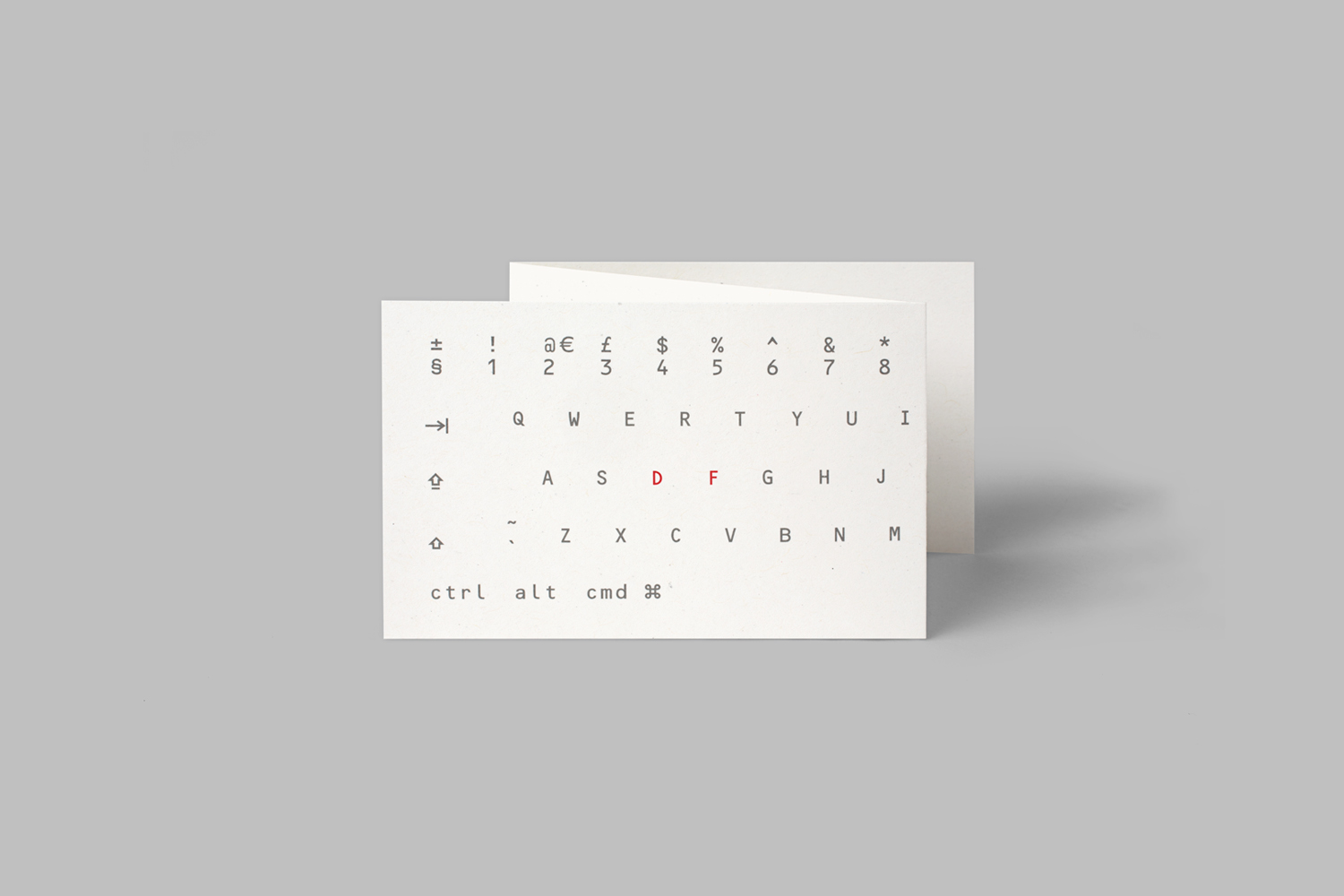 Designers' Friend is a UK web development company working with designers and design studios to deliver fast sites that look exactly as they were designed. The company commissioned London-based graphic design studio, past client and collaborator Paul Belford Ltd., to deliver a brand identity concept that would work in print and online.
The studio's concept is described as a dramatisation of the line 'we write code' and visualised, rather literally, by a keyboard. This then forms the basis of a minimal graphic expression in print across business cards and headed paper, and as part of a search rather than menu-based functionality online.
---
Posted: May 17, 2016
Filed under: Graphic Design Reviews, Logo Reviews, Music
| Tags: Blind Emboss, Brand Identity Blog, Brand Identity Reviews, Branding Agency, Branding Blog, Branding Reviews, Business Card Design, Canadian Design, Colour in Use: Green, Colour in Use: Pastels, Coloured Paper, Design For Print, Design Opinion, Design Reviews, Designed by Blok, Fluorescent Ink, Fonts In Use: Geometric Sans-serif, Fonts in Use: Montserrat, From Toronto, Graphic Design, Graphic Design Blog, Logo Design Inspiration, Logo Design Resource, Logo Designs, Logotypes, Minimal Design, Minimal Logos, Minimalist Brand Identities, Sans-serif Logotypes, Spot Colours, Stickers, The Best Brand Identities of 2016, The Best Graphic Design Work of 2016, Typography, Uncoated Papers & Cards
2 Comments »
Opinion by Richard Baird.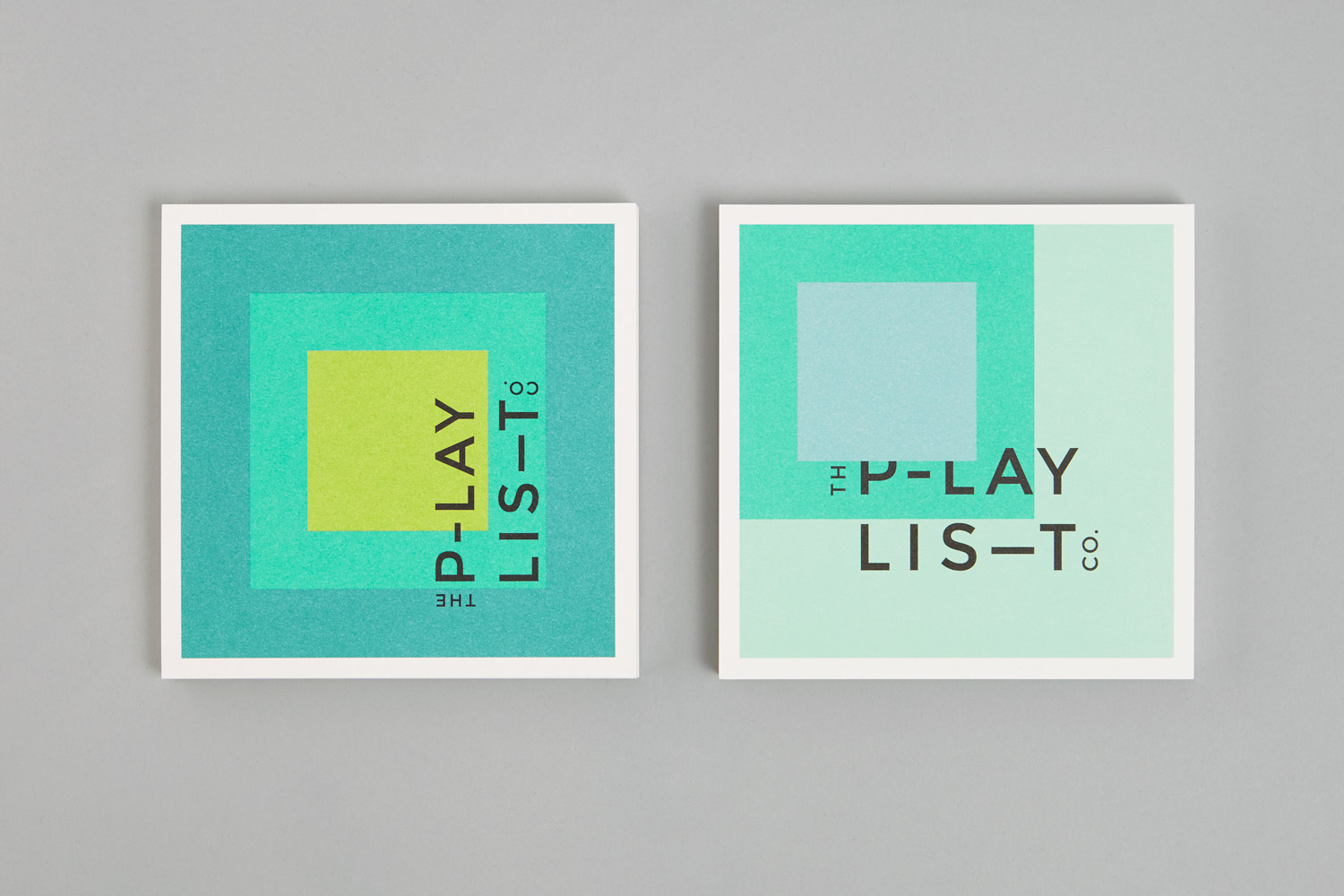 The Playlist Co. is a Canadian business providing music management and consulting services, AV construction, live music and playlists for a wide range of spaces and events, nationally and internationally. They are renowned for their encyclopaedic knowledge of music, and have collaborated with a some of Canada's top hospitality brands, as well as local bars such as Buca, Canoe and Bar Raval.
The Playlist Co. worked with Toronto based graphic design studio Blok to develop a new brand identity that would work across a variety of touch points. These included business cards, posters, stickers and a soon to launch website, linked by a concept described by Blok as having a musicality that mimics the company's highly curated playlists.
This concept manifests itself subtly in the typesetting of the wordmark and in the blocks of colour, inspired by jazz and soul album covers of the past. These blocks are given subtle shifts in tonality and hue as a way to express the power of music, and its ability to transform space and influence emotion.
---