Posted: July 10, 2014
Filed under: Food and Drink, Packaging Reviews
| Tags: Back of Pack Design, Best Packaging Designs, Branding Blog, Coffee Logos and Packaging Design, Coloured Paper, Creative Packaging, Designed by Marx, From New Zealand, Gold Foil, Graphic Design, Ink Stamps, Logo Design & Branding Blog, Packaging Company, Packaging Design, Packaging Design Blog, Packaging News, Pastel Coloured Papers, The Best Packaging of 2014, Uncoated Papers & Cards
7 Comments »
Opinion by Richard Baird.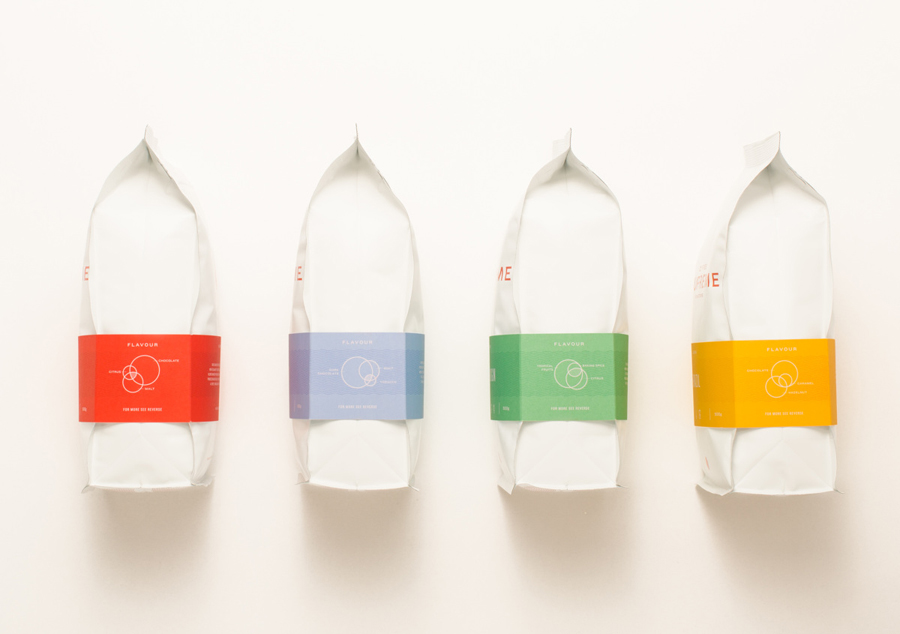 Coffee Supreme is an independent specialty coffee roaster supplying cafés and selling directly consumers throughout New Zealand and Australia. Marx recently worked with Coffee Supreme to develop a new package design treatment that, after accumulating many varieties and packaging options, would consolidate its range, improve dispatch, facilitate continued growth, and unify both their commercial and wholesale ranges under one practical system.
---
Posted: July 7, 2014
Filed under: Fitness, Health and Beauty, Packaging Reviews
| Tags: Back of Pack Design, Best Packaging Designs, Brand Identity Reviews, Branding Blog, Creative Packaging, From New Zealand, Graphic Design, Logo Design & Branding Blog, Logo Designs, Logotypes, Male Grooming Packaging & Brand Identity Design, Packaging Company, Packaging Design, Packaging Design Blog, Packaging News, Skincare, The Best Packaging of 2014, Typography
1 Comment »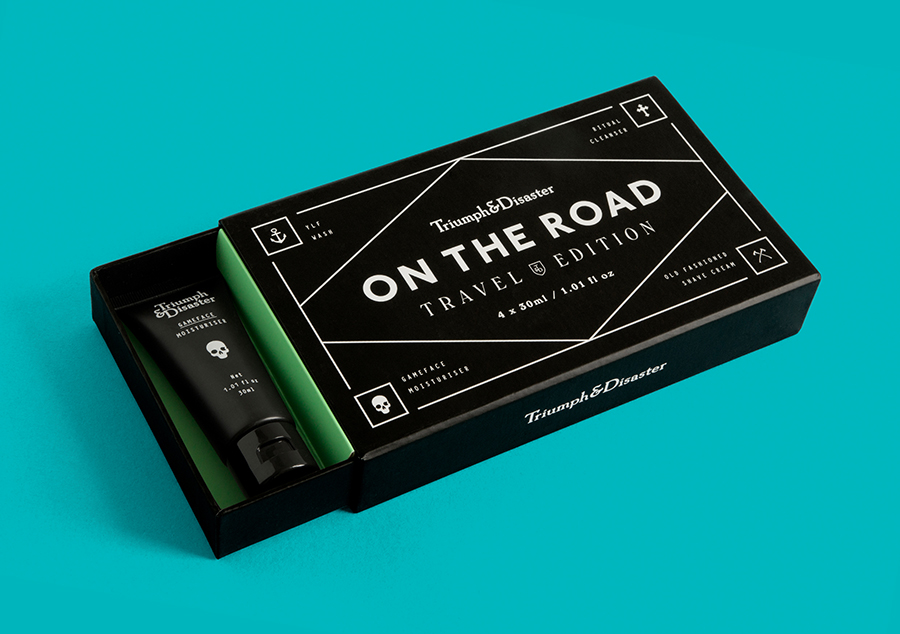 Triumph & Disaster (T&D) is a male skincare and accessory brand that appropriates the traditional grooming experience associated with the past and fuses it with the high quality, natural and scientifically formulated expectations of today's market. T&D's packaging, created by New Zealand based design studio DDMMYY, references and confidently brings the type-heavy, heraldic detail, and traditional structural and material choices of the past into the present with a clear communicative consistency and an unusual but distinctive white on black colour palette. DDMMYY continue to work with Triumph & Disaster and have recently published images of their packaging solution for the brand's latest travel kit On The Road.
---