Posted: August 20, 2012
Filed under: Fitness, Health and Beauty, Logo Reviews, Packaging Reviews
| Tags: Best Packaging Designs, Brand Identity Reviews, From New Zealand, Graphic Design, Logo Design & Branding Blog, Logo Designs, Logotypes, Male Grooming Packaging & Brand Identity Design, Monochromatic Brand Identities, Packaging Design, Packaging Design Blog, Packaging News, Shield Logos, Skincare, The Best Logo Designs of 2012, Typography
4 Comments »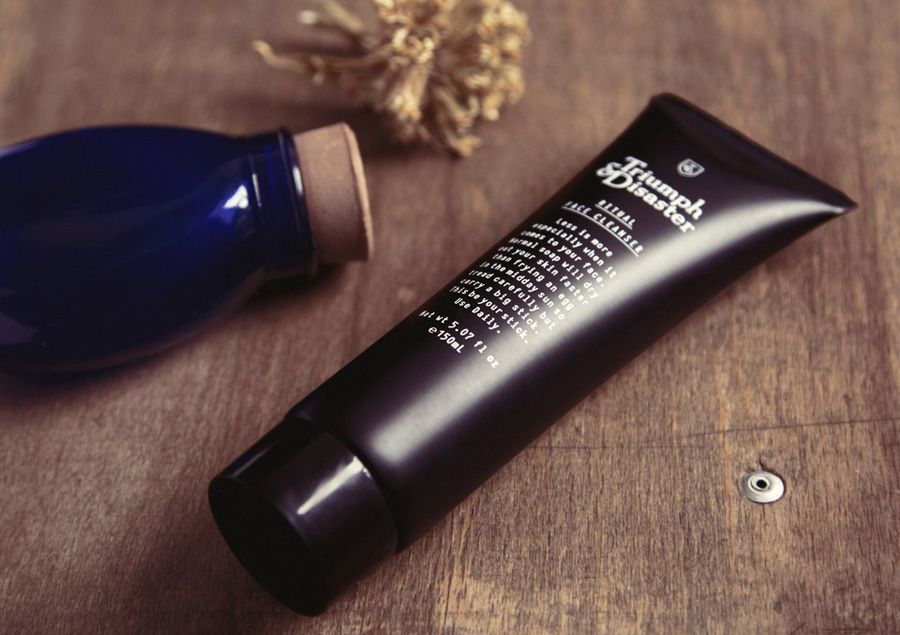 Triumph & Disaster is a male skincare and accessory range created by Dion Nash that aims to unite the traditional grooming experience with the high quality, natural and scientifically formulated expectations of today's market. The range's packaging, developed by New Zealand-based design studio DDMMYY, references and confidently brings the type-heavy, heraldic, structural and material choices of the past into the present with a contemporary consistency and a distinctive white on black colour palette.
---
Posted: August 15, 2012
Filed under:
Packaging Reviews
| Tags: Agriculture Logos and Packaging, Best Awards: Winners, Best Packaging Designs, Design Reviews, Designed by Marx, From New Zealand, Graphic Design, Illustration, Organic Packaging, Packaging Design, Packaging Design Blog, Packaging News
1 Comment »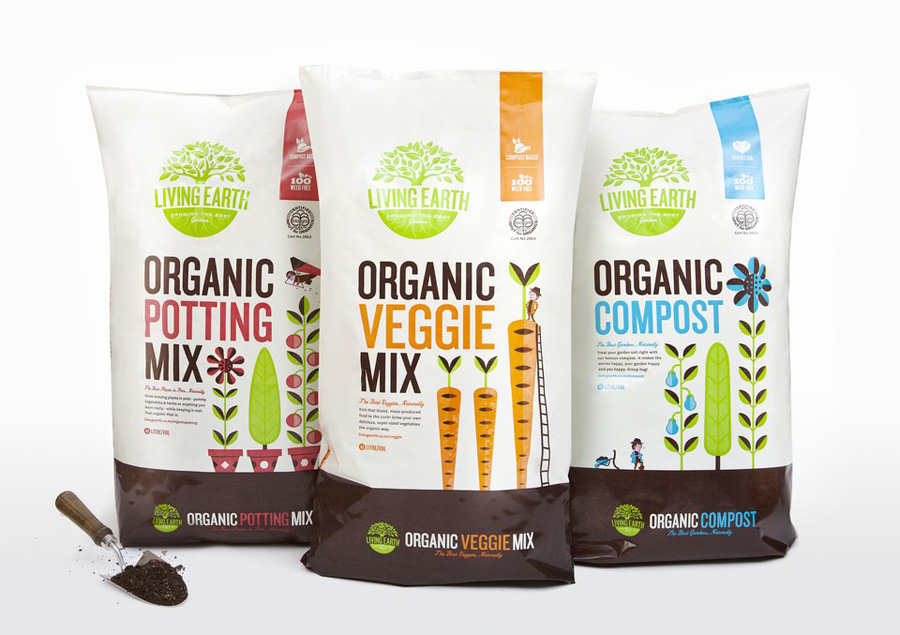 Living Earth is a New Zealand-based brand of organic compost created by collecting, recycling and 'brewing' green waste likely to have ended up in landfill sites. Digital design agency Fracture, working in collaboration with packaging specialist Ryan Marx, recently redeveloped the brand's range of compost bags and bottles replacing a plain single and two colour economical design with a bright and playful resolution of vivid spot colours, simple plant illustrations, an expressive character style and a subtle sense of narrative.
---