Posted: October 23, 2013
Filed under: Food and Drink, Packaging Reviews
| Tags: Best Packaging Designs, Bottle Packaging, Designed by Marx, Etched Illustration, Food Logos and Packaging Design, Food Packaging, From New Zealand, Illustration, Packaging Design, Packaging Design Blog, Packaging Opinion, The Best Packaging of 2013
10 Comments »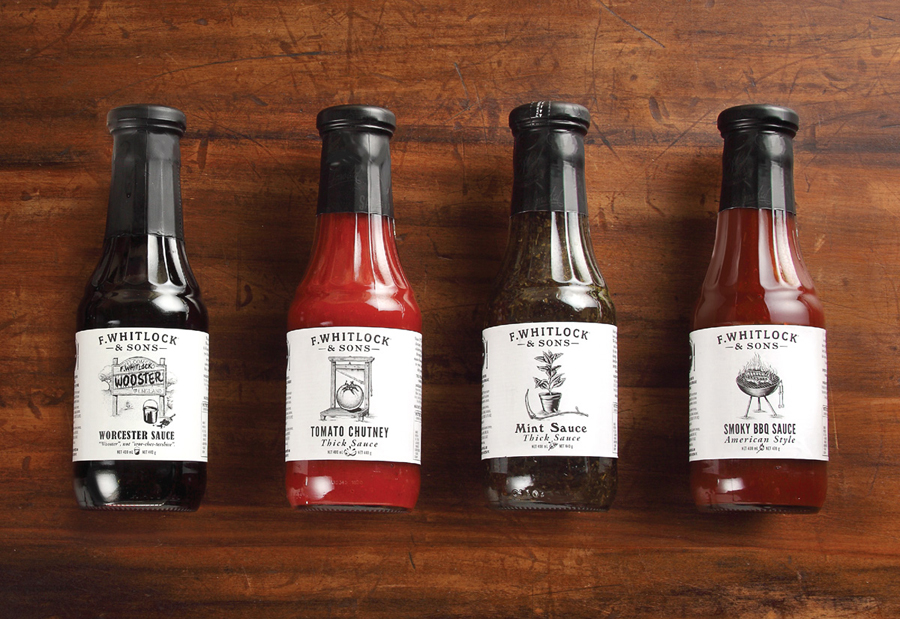 F. Whitlock & Sons is a New Zealand based producer of pickles and sauces with a heritage that dates back to 1877, a heritage that over the last century had disappeared from the packaging. Design studio Marx, in collaboration with running with scissors, sort to bring back and celebrate this with a mix of copywriting wit and illustrative authenticity based around Fred Whitlock's love of hunting, an approach taken to tap into the 'dormant frontier huntsman and mischievous child within', and establish a more contemporary and emotive brand character set within the context of a significant history.
---
Posted: August 20, 2012
Filed under: Fitness, Health and Beauty, Logo Reviews, Packaging Reviews
| Tags: Best Packaging Designs, Brand Identity Reviews, From New Zealand, Graphic Design, Logo Design & Branding Blog, Logo Designs, Logotypes, Male Grooming Packaging & Brand Identity Design, Monochromatic Brand Identities, Packaging Design, Packaging Design Blog, Packaging News, Shield Logos, Skincare, The Best Logo Designs of 2012, Typography
4 Comments »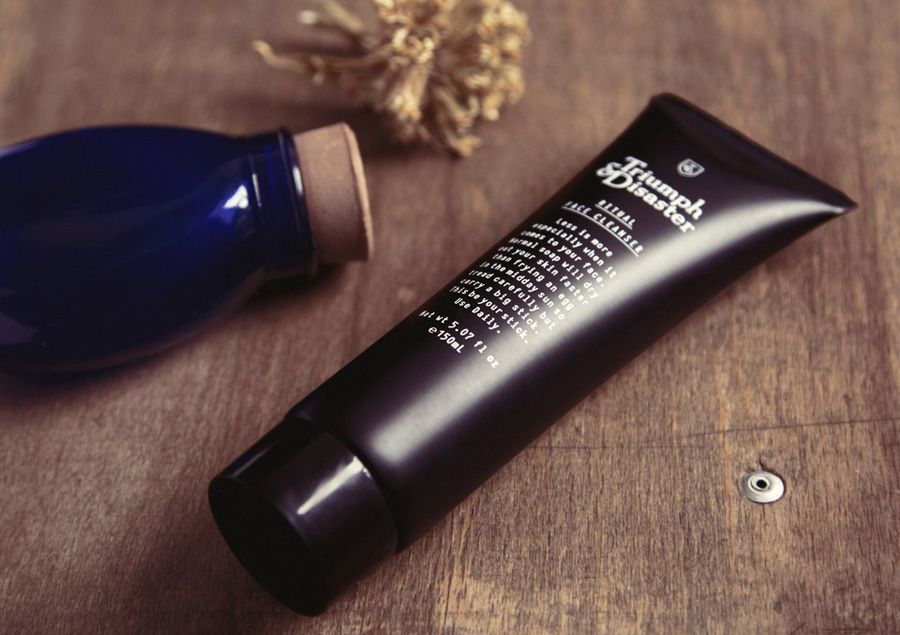 Triumph & Disaster is a male skincare and accessory range created by Dion Nash that aims to unite the traditional grooming experience with the high quality, natural and scientifically formulated expectations of today's market. The range's packaging, developed by New Zealand-based design studio DDMMYY, references and confidently brings the type-heavy, heraldic, structural and material choices of the past into the present with a contemporary consistency and a distinctive white on black colour palette.
---