Posted: September 11, 2013
Filed under: Architecture and The Built Environment, Logo Reviews
| Tags: Brand Identity, Brand Identity Design, Brand Identity Reviews, Brochure Design, Business Card Design, Catalogue Design, Designed by Commando Group, Designed in Oslo, Edge Painted Detail, Logo Design & Branding Blog, Logo Design Trends: Flexible Logos, Logo Designs, Logo Opinion, Logos, Minimal Design, Minimal Logos, Norwegian Design, Sans-serif Logotypes, The Best Architecture Logos, The Best Brand Identities of 2013, The Best Logo Designs of 2013
2 Comments »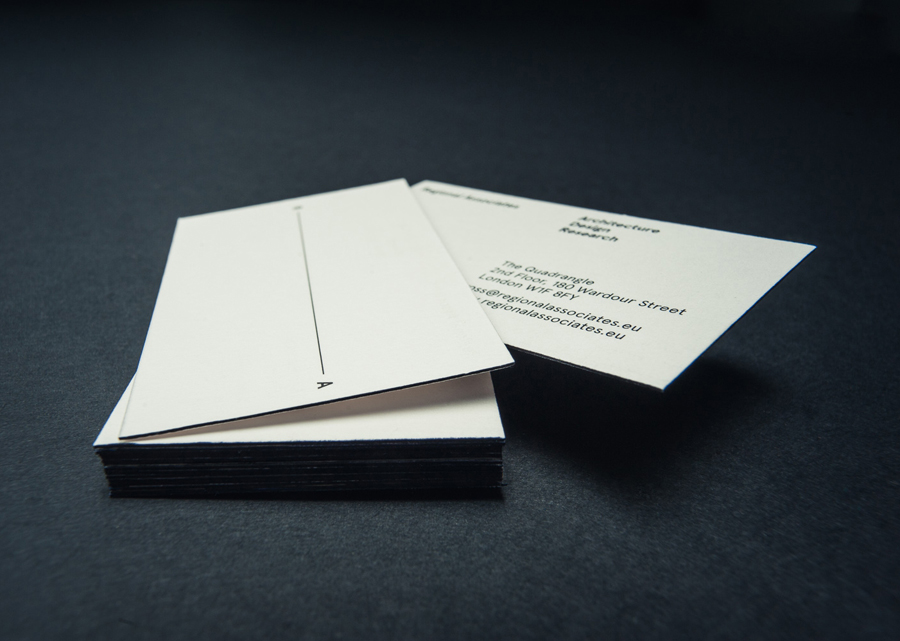 Regional Associates are a dynamic, interdisciplinary and international architecture and research consultancy "committed to developing new models for the integration of environmental, social and economically sustainable projects" within the fields of eco-tourism, public infrastructure and private residential projects.
Regional Associates' new visual identity, designed by Oslo based multidisciplinary and international design agency Commando Group, reflects the consultancy's decentralised, flexible and mobile approach to architecture and research through an expanding and contracting monogram device that fits a variety of formats in print and online, a sans-serif logotype and the edge painted detail of the business cards.
---
Posted: February 26, 2013
Filed under: Architecture and The Built Environment, Logo Reviews
| Tags: Architecture Logos, Blind Emboss, Brand Identity, Brand Identity Reviews, Branding, Branding News, Business Card Design, Design For Print, Design News, Design Opinion, Design Reviews, Designed by Neue, Designed in Oslo, From Scandinavia, Geometric Pattern, Graphic Design, Grids and Guides, Logo Design & Branding Blog, Logo Designs, Logo News, Logo Opinion, Logos, Logotypes, Norwegian Design, Sans-serif Logotypes, The Best Architecture Logos, The Best Brand Identities of 2013, The Best Logo Designs of 2013, Typography, UV Varnish, Visual Identity Design Blog
1 Comment »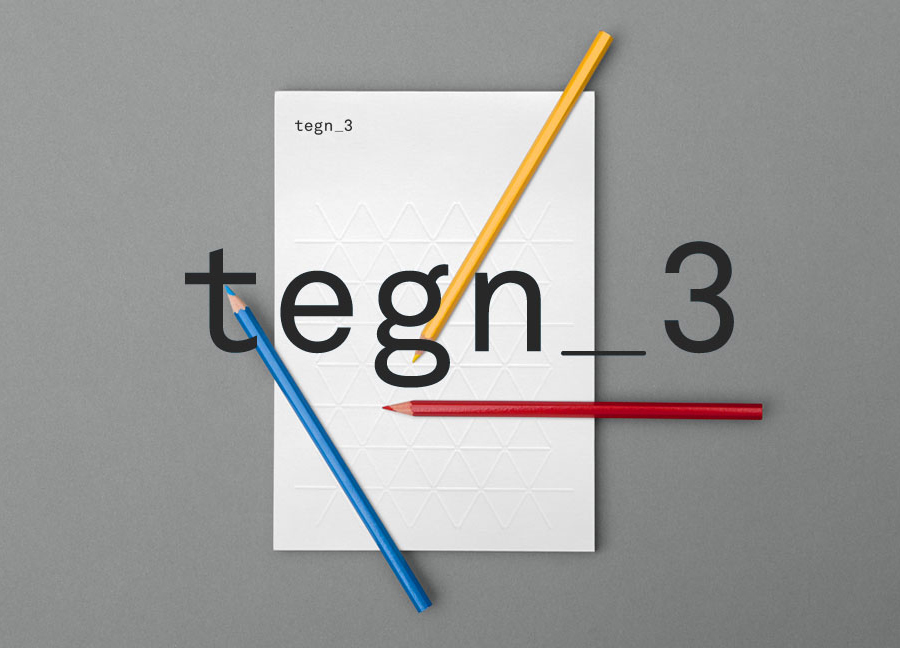 Tegn_3 is a Norwegian, multidisciplinary, architecture design studio that, through inclusive methods, process-oriented and competent project management, deliver holistic solutions that encompass the fields of architecture, planning and landscape, to large clients across Scandinavia. Their visual identity, developed by Neue, draws together the themes of technical knowledge, structure, connections, collaboration and creativity through neutral typography, a modular and expanding geometric pattern, tactile and reflective print finishes, ample white space and the more unusual, playful addition of colour and the engagement of an interactive image generator.
---