Posted: March 10, 2015
Filed under: Film, Logo Reviews, Television and Radio
| Tags: Brand Identity Reviews, Branding Blog, Branding Reviews, Business Card Design, Custom Typography, Design For Print, Design Opinion, Design Reviews, Designed by Metric Design, From Scandinavia, Graphic Design, Graphic Design Blog, Illustration, Logo Design & Branding Blog, Logo Design Inspiration, Logo Design Resource, Logo Designs, Norwegian Design, Stationery Design, The Best Brand Identities of 2015, The Best Business Cards of 2015, The Best Custom Logotypes, TV Production Logos, Typography
Comments Off

on Monster designed by The Metric System
Opinion by Richard Baird.
Monster is Norway's biggest production company. It specialises in original format entertainment, drama, feature film and scripted program development for national and international markets and within the public and private sectors. Monster's brand identity, developed by Scandinavian graphic design studio Metric Design, takes its cues from the company's mascots, a set of loosely drawn monster personalities, and replaces these with those created by British illustrator Drew Millward.
---
Posted: April 24, 2014
Filed under: Cafes, Bars and Restaurants, Logo Reviews
| Tags: Brand Identity, Brand Identity Design, Brand Identity Reviews, Branding, Branding Blog, Branding Reviews, Colourful Business Cards, Design For Print, Designed by Bielke & Yang, Designed in Oslo, From Scandinavia, Illustration, Logo Design & Branding Blog, Logo Designs, Logo News, Logo Opinion, Logotypes, New Logo, Norwegian Design, Restaurant Logos, Sans-serif Logotypes, The Best Brand Identities of 2014, The Best Business Cards of 2014, The Best Logo Designs of 2014, Type Foundry: Klim Type Foundry
Comments Off

on Taco República designed by Bielke&Yang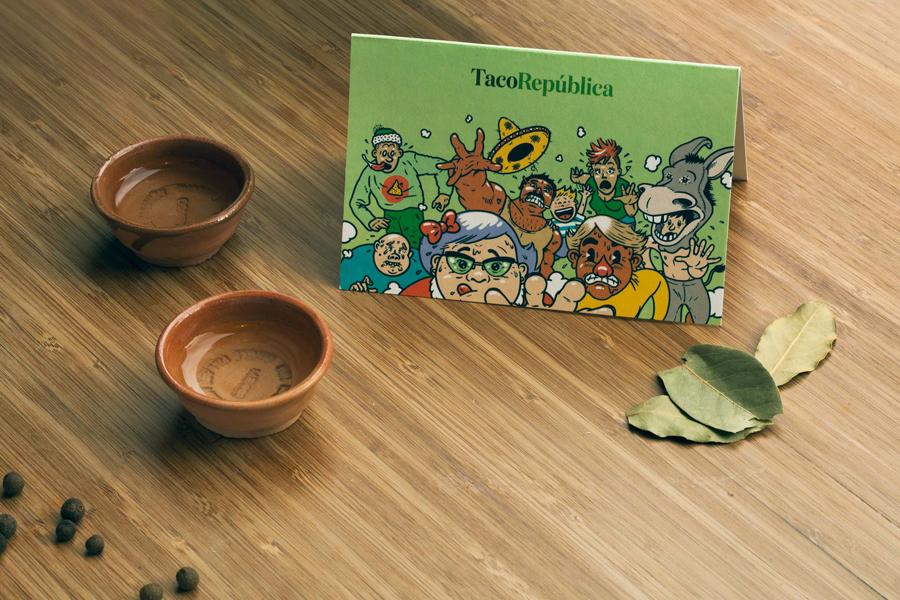 Taco República is described by Bielke&Yang, the design studio behind its visual identity, as Norway's very first genuine taqueria. Wanting to avoid some of the Mexican restaurant clichés, Bielke&Yang juxtaposed classic typography and a guacamole based color scheme with a colourful and contemporary illustrative panel created by Uglylogo, which offers a humorous take on the "enthusiasm and craziness" of the local community prior to opening, to convey traditional quality and a contemporary experience.
---