Posted: April 14, 2014
Filed under: Logo Reviews, Science and Research
| Tags: Animated Logos, Brand Identity, Brand Identity Design, Brand Identity Reviews, Branding, Branding Blog, Branding Reviews, Business Card Design, Design For Print, Designed by Bielke & Yang, Designed in Oslo, From Scandinavia, Illustration, Logo Design & Branding Blog, Logo Design Trends: Flexible Logos, Logo News, Logotypes, New Logo, Norwegian Design, The Best Brand Identities of 2014, The Best Business Cards of 2014, The Best Logo Designs of 2014, Ticket Design
Comments Off

on Vitenparken designed by Bielke&Yang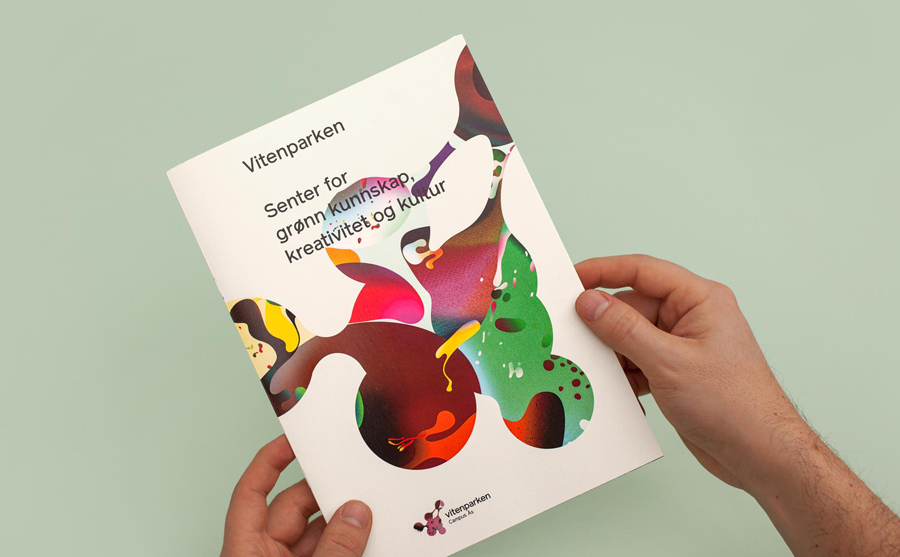 Vitenparken is a science centre committed to facilitating and improving the dialogue between the bioscience research community and the general public. The centre contains an exhibit hall, cafe, dairy museum and meeting facilities set within the Campus Ås grounds of the Norwegian University of Life Sciences. As well as the science centre these grounds are home to over a 1000 scientists, a university with eight departments and 4500 students, and a number of parks.
Formerly the Norwegian Agriculture Museum, Vitenparken commissioned design studio Bielke&Yang to help them transition from museum to science centre through the creation of a new brand identity that included naming, logo, print and website design. By appropriating the practical aesthetic of science (sans-serif typography, black ink and white paper), and juxtaposing this alongside the bright contemporary energy of MVM's illustrative work, Bielke&Yang's solution establishes a common yet compelling scientific accessibility.
---
Posted: April 7, 2014
Filed under: Art and Design, Logo Reviews
| Tags: Brand Identity, Brand Identity Design, Brand Identity Reviews, Branding, Branding Blog, Branding Reviews, Business Card Design, Design For Print, Designed by Ghost Norway, Fonts in Use: Akkurat, From Scandinavia, Furniture Design Logos, Homeware, Logo Design & Branding Blog, Logo News, Logotypes, Manufacturing Logos, New Logo, Norwegian Design, Sans-serif Logotypes, Stationery Design, The Best Brand Identities of 2014, The Best Logo Designs of 2014, Type Foundry: Lineto
9 Comments »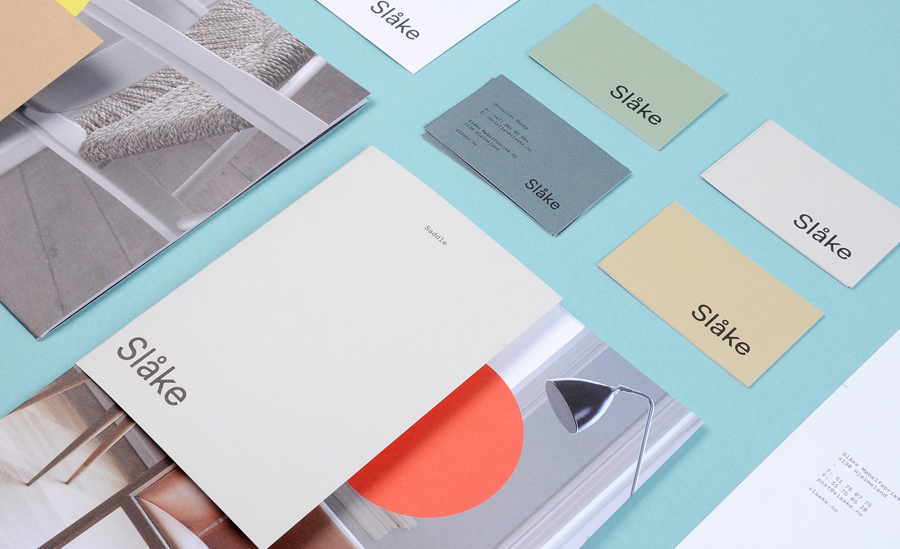 Slåke is a small furniture manufacturer, located in Norway's Hjelmeland, with a heritage that dates back to 1938. Although it produces a variety of contemporary pieces it is also known throughout Scandinavia for making jærstol, a traditional, high quality, wood and reed chair.
As part of its 75th anniversary Slåke commissioned Ghost to develop a new brand identity—which went on to include logotype, stationery, print and website design—that would reflect its continued commitment to the creation of new classics, influenced by the 'Nordic design language', and crafted by its team of 'young, innovative designers', and to safeguard its heritage whilst looking to the future.
---