Posted: August 26, 2011
Filed under: Logo Reviews, Packaging Reviews
| Tags: Bottle Packaging, Design Reviews, Drinks Packaging, Label Design, Logo Design & Branding Blog, Logo Designs, Logotypes, Organic Packaging, Packaging Design, Packaging Design Blog, Packaging News
1 Comment »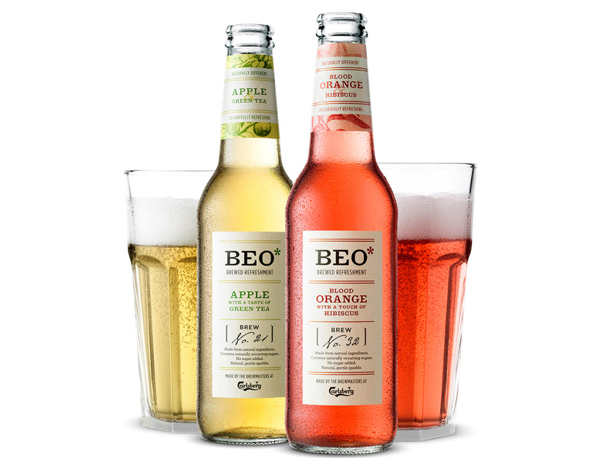 BEO* (meaning happy or delighted in Latin) is a new range of sparkling fruit drinks developed by Carlsberg for the expanding adult market. London based agency Ergo designed and developed a brand and packaging solution that delivers a more sophisticated twist on the popular organic proposition.
---
Posted: May 18, 2011
Filed under: Food and Drink, Logo Reviews, Packaging Reviews
| Tags: Design Bridge, Dutch Design, Illustration, Logo Design & Branding Blog, Logo Designs, Organic Packaging, Packaging Design Blog, Packaging News, Script Logotypes, Soft Drink Packaging, The Netherlands
13 Comments »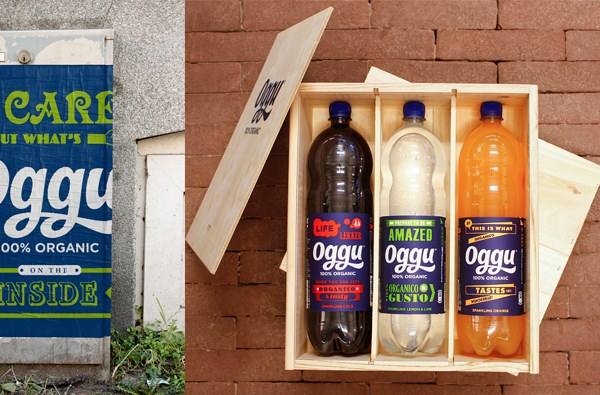 Oggu is a Dutch brand of soft drink, the first European brand to use only 100% organic ingredients and owned by Organic Beverages. They approached the Amsterdam office of Design Bridge to develop a name, identity and packaging for their premium range. Based around the idea of 'Delicious Purity – with a twist'  the name is a combination of the words organic and gusto (taste in Italian).
---