Posted: March 1, 2016
Filed under: Music, Packaging Reviews
| Tags: Best Packaging Designs, Brand Identity, Brand Identity Blog, Brand Identity Reviews, Branding, Branding Blog, Branding News, Branding Reviews, Creative Packaging, Custom Typography, Design For Print, Design News, Design Opinion, Design Reviews, Designed by Bedow, Designed in Stockholm, From Europe, From Scandinavian, Graphic Design, Graphic Design Blog, Hand Drawn Typography, Hand Lettering, Illustration, Kraft Paper, Logo Design Inspiration, Logo Design Resource, Logo Opinion, Logos, Logotypes, Packaging Company, Packaging Design, Packaging Design Blog, Packaging Design Resource, Packaging News, Record Label and Shop Logos, Record Sleeve Design, Screen-print, Swedish Design, The Best Packaging of 2016, Typography, Unbleached Materials, Uncoated Papers & Cards
1 Comment »
Opinion by Richard Baird.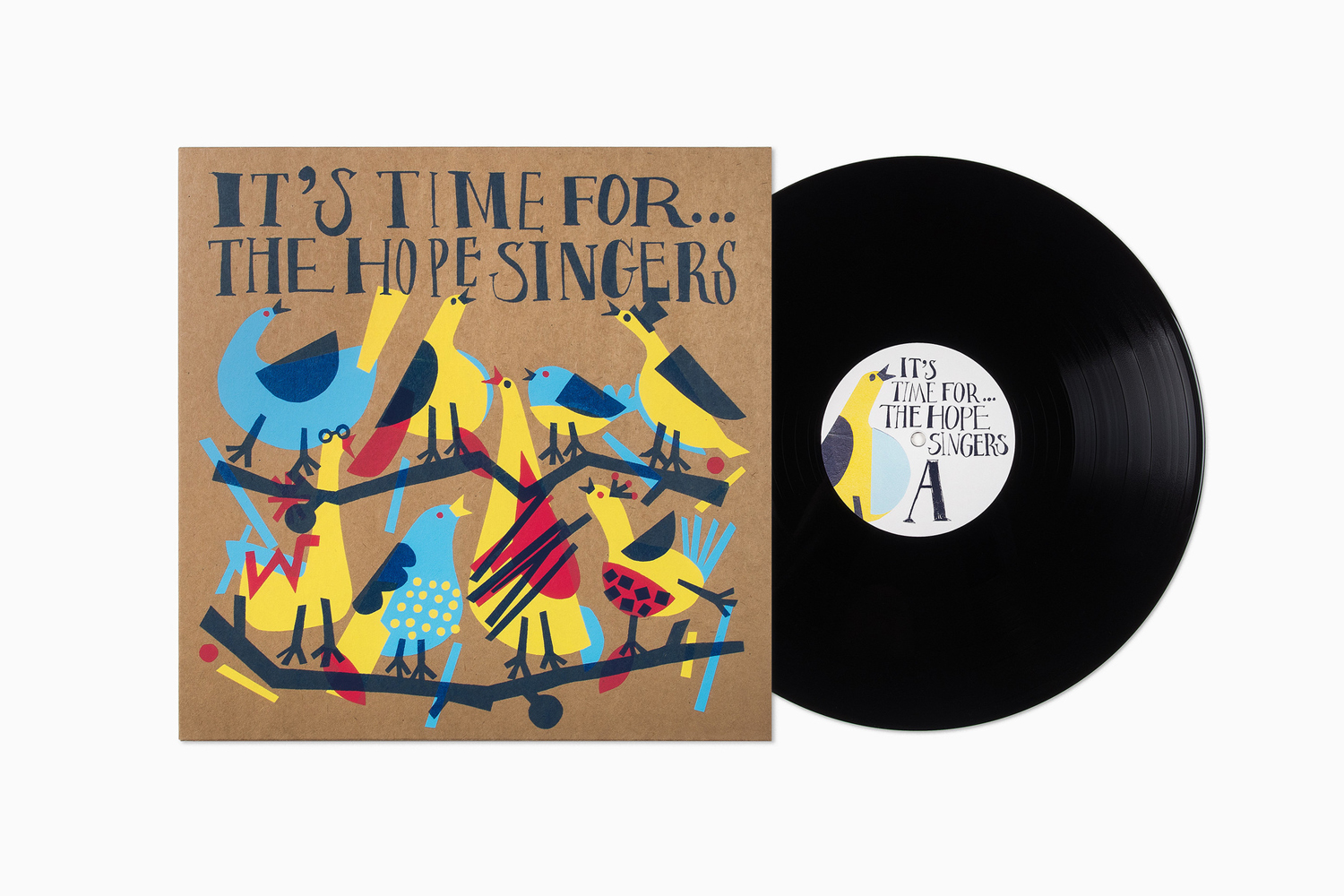 Scandinavian graphic design studio Bedow have recently completed work on the record sleeves for The Hope Singers debut album It's Time For…, which will be released on the Sing a Song Fighter label as a limited edition LP. Bedow mix a well-illustrated approach with loose hand drawn typography, and applied these using a four colour screen print process across uncoated and unbleached board. The result is cheerful, individual and distinctly crafted.
---
Posted: January 28, 2016
Filed under: Food and Drink, Logo Reviews
| Tags: Best Packaging Designs, Black Paper, Blackletter Logotypes, Brand Identity Blog, Brand Identity Reviews, Branding, Branding Blog, Branding News, Branding Reviews, Business Card Design, Chocolate Packaging, Colour in Use: Pastels, Coloured Paper, Confectionery Packaging, Design For Print, Design Opinion, Design Reviews, Designed by Mucho, Edge Painted Detail, Fonts by Hoefler & Co., Fonts in Use: Agincourt, Fonts in Use: Verlag, Geometric Pattern, Gold Foil, Gold Ink, Graphic Design, Graphic Design Blog, Logo Design Inspiration, Logo Design Resource, Logo Designs, Logotypes, Luxury Logos and Packaging Design, Monochromatic Brand Identities, Packaging Design Blog, Packaging Design Resource, Pâtisserie Logos & Packaging Design, Sans-serif Logotypes, Spanish Design, The Best Brand Identities of 2016, The Best Graphic Design Work of 2016, The Best Logo Designs of 2016, The Very Best of BP&O, Typography
1 Comment »
Opinion by Richard Baird.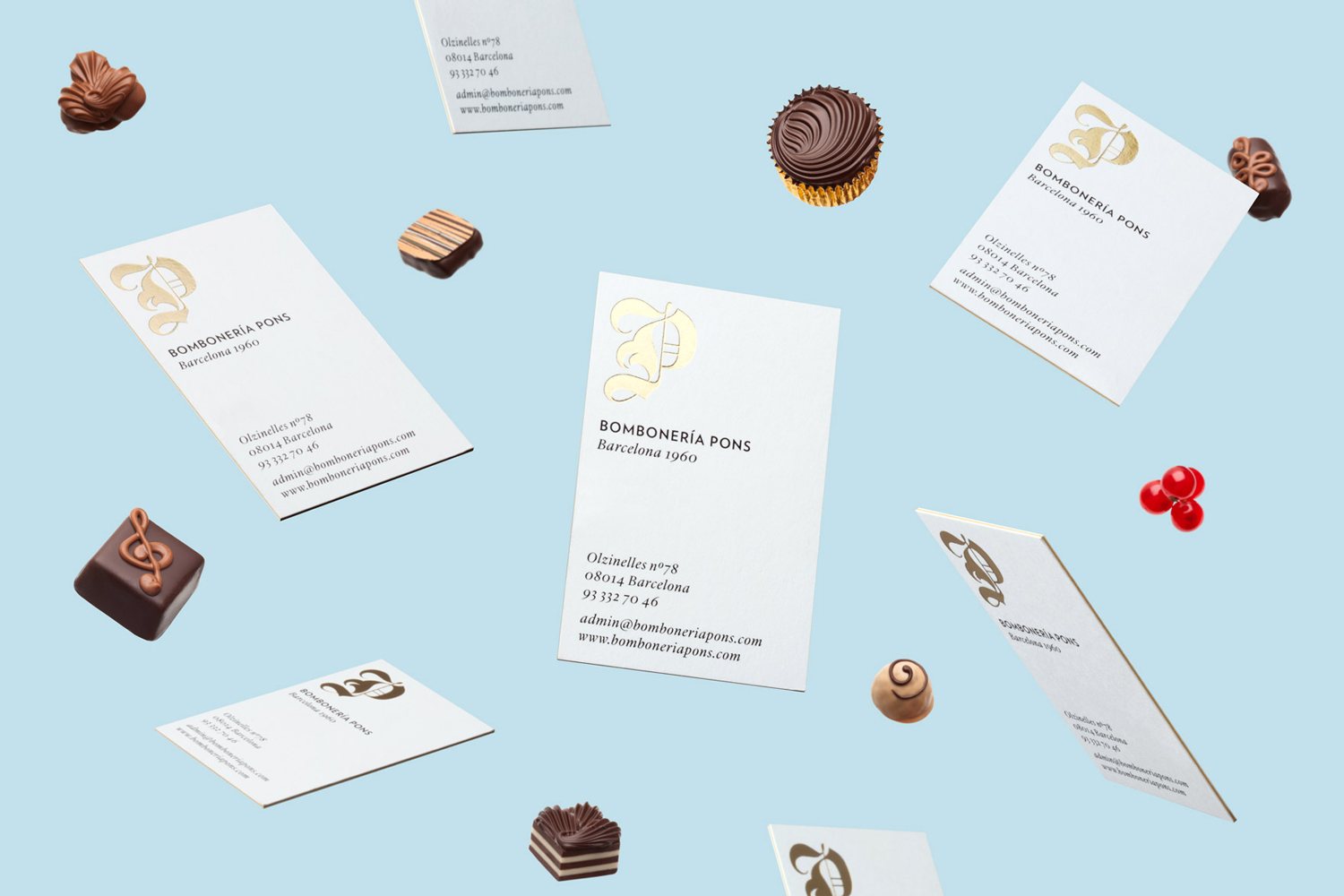 Bombonería Pons is a family owned Barcelona based business, established in 1960, dedicated to producing the finest handcrafted chocolates. With a desire to engage with a younger consumer Bombonería Pons worked with international graphic design studio Mucho to develop a brand identity that would be sensitive to its traditional values and history yet give it a contemporary appeal. This extended across packaging, brochure, stationery, business cards and print communication.
---