Posted: March 9, 2017
Filed under: Cafes, Bars and Restaurants, Graphic Design Reviews, Logo Reviews
| Tags: Bag Design, Brand Identity Blog, Brand Identity Reviews, Branding Blog, Branding Reviews, Coffee Logos and Packaging Design, Coffee Shop Branding, Custom Typefaces & Logotypes, Custom Typography, Design For Print, Design Opinion, Design Reviews, Designed by Bond, Designed in Helsinki, Finnish Design, From Scandinavian, Graphic Design, Graphic Design Blog, Illustration, Sans-serif Typography, Sign Design, Stickers, The Best Custom Logotypes, The Very Best Brand Identities of 2017, The Very Best of BP&O, Typography, Unbleached Materials
4 Comments »
Opinion by Richard Baird.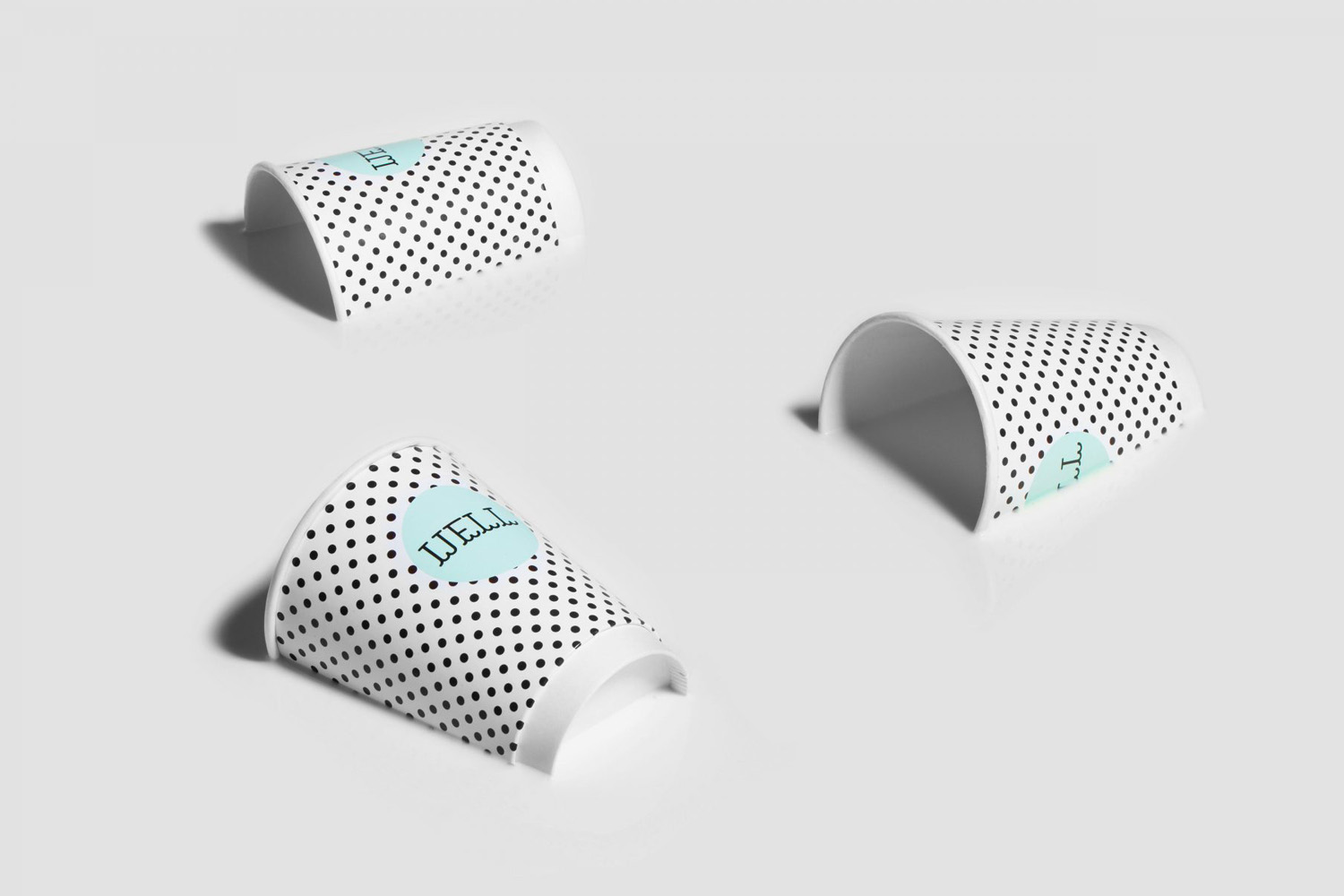 Well Coffee is a new vegetarian café in the centre of of the Finnish capital of Helsinki. It has a distinctive interior of steel frames and wood surfaces, exposed concrete walls, drilled and CNC cut panels of circles, large menu board, marine lamps and potted plants. These blend the current and utilitarian with the more welcoming. Scandinavian graphic design studio Bond worked with the café on brand identity. This included illustration and custom typography, implemented as signage, across packaging and throughout website. These are linked by wave-like elements, inspired by the symbol associated with cafe's location in Kaivopiha, and recurring circular detail that makes a connection with interior design.
---
Posted: March 8, 2017
Filed under: Fitness, Health and Beauty, Fonts in Use, Graphic Design Reviews, Packaging Reviews
| Tags: Brand Identity Blog, Brand Identity Reviews, Branding Blog, Branding Reviews, British Design, Creative Packaging, Design For Print, Design Opinion, Design Reviews, Designed by Robot Food, Designed in Leeds, Graphic Design, Graphic Design Blog, Illustration, Logo Designs, Logotypes, Packaging Company, Packaging Design Resource, Script Logotypes, Skincare, The Best Packaging of 2017, Typography
Leave a comment »
Opinion by Richard Baird.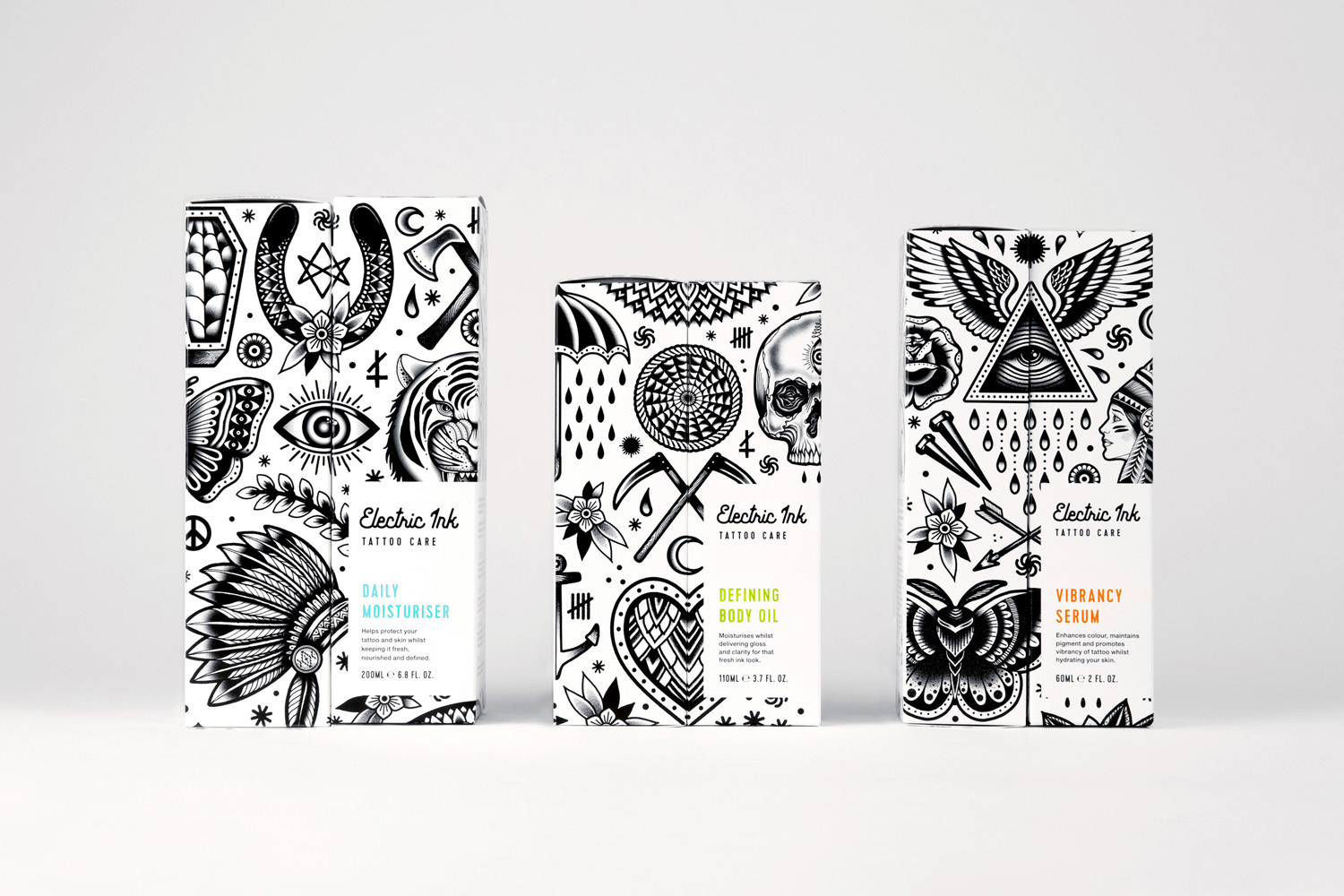 With the rise in the popularity of tattoos and the lack of credible long-term care products, Leeds-based design studio Robot Food formulated, branded and packaged Electric Ink, a tattoo care range for the mainstream market. The range includes a serum that enhances colour, an oil that delivers a freshly-inked look, and a daily moisturiser. Each feature distinctive packaging that draws on and honours the counter-cultural tradition of tattooing and acknowledges its move into the mainstream. Electric Ink will launch mid-March and be available throughout the United Kingdom from Superdrug, selected tattoo and barber shops, as well as fashion retailers.
---