Posted: March 1, 2017
Filed under:
The Best of BP&O
| Tags: Brand Identity Blog, Brand Identity Reviews, Branding, Branding Blog, Branding News, Design Reviews, Graphic Design, Graphic Design Blog, Logo Designs, Logo News
Leave a comment »
Selected by Richard Baird.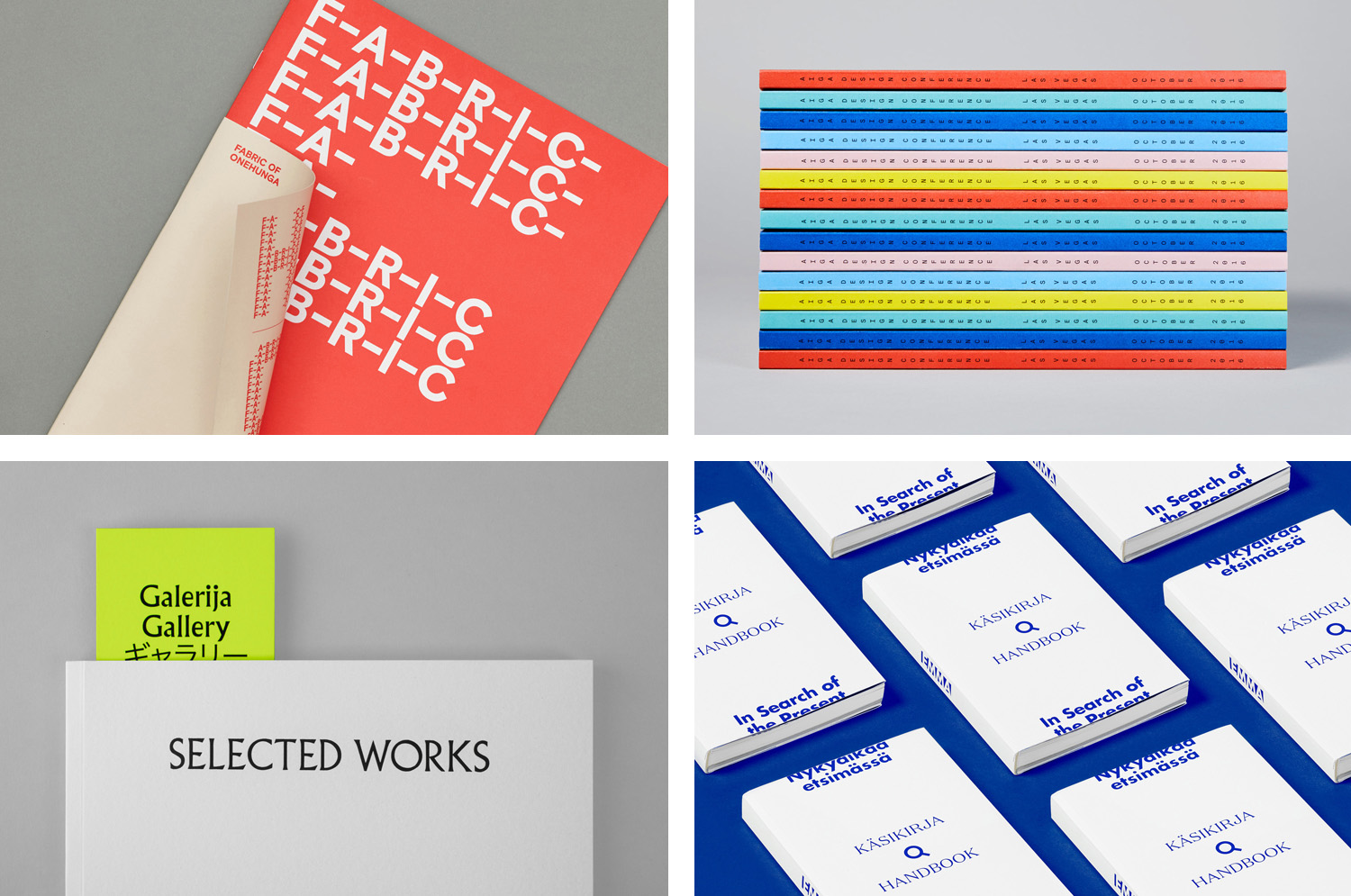 February's highlights included Collin's packaging for Modern by Dwell Magazine, DIA's work for digital retouching company Bespoke, and Anagrama's brand identity for Swiss specialities market Helvetimart. However, there were five projects that stood out, and have made it into BP&O's Best Of Series.
This feature brings together some of the most unusual / thoughtful / distinctive projects published on BP&O each month for another opportunity to be seen and shared. These typically balance a strong concept with a compelling aesthetic and clear communicative intention that appropriately plays with form, colour, type and layout, as well as material, texture, image and print finish.
---
Posted: February 27, 2017
Filed under: Art and Design, Graphic Design Reviews, Logo Reviews, Packaging Reviews, Retail
| Tags: American Design, Brand Identity Blog, Brand Identity Reviews, Branding Blog, Branding Reviews, Colour in Use: Yellow, Creative Packaging, Design For Print, Design Opinion, Design Reviews, Designed by Collins, Designed in New York, Fonts in Use: Milo Serif, Furniture Design Logos, Graphic Design, Graphic Design Blog, Homeware, Logo Designs, Logotypes, Modernist Brand Identities, Packaging Company, Packaging Design Resource, Retail Logos, Sans-serif Logotypes, Spot Colours, The Best Packaging of 2017, The Very Best of BP&O, Typography
1 Comment »
Opinion by Richard Baird.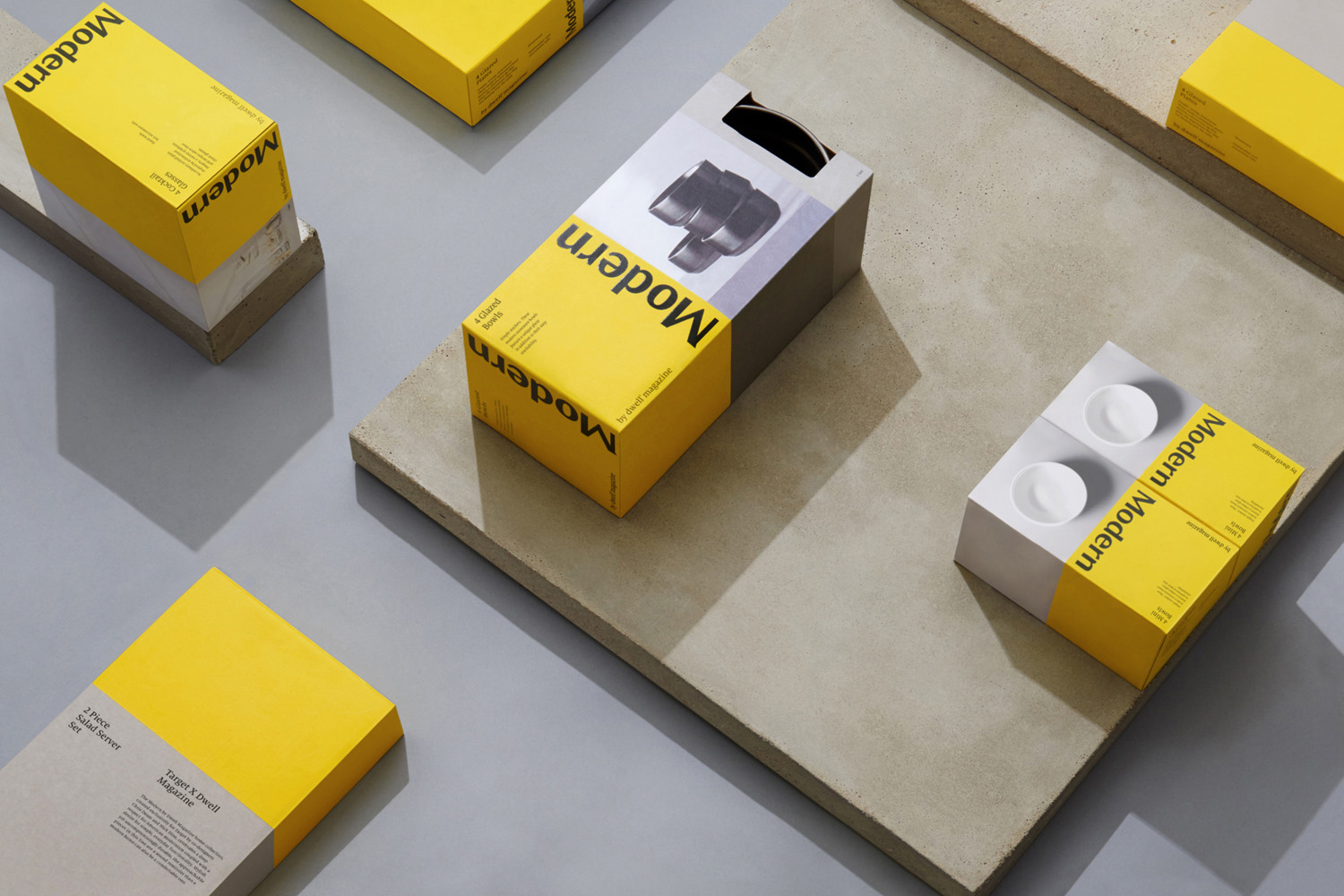 Modern by Dwell Magazine is a new range of home decor products, tablewear and furnishings for those who want to create a welcoming space with a modern aesthetic. It is a collaborative project between design and architecture magazine Dwell, designers Chris Deam and Nick Dine of Deam+Dine, and the American retailer Target.
The range features over 120 products. From chairs, tables and glassware to kitchen utensils, bowls and cocktail shakers. These all balance an everyday functionality with what is described as a high-quality material beauty and share a modernistic design foundation, good design for everyone, only truly made a reality with more recent improvements to mass manufacturing.
New York-based design company Collins, working with the Target Creative Team, drew on a similar modernistic approach taken by Modern's designers to create brand identity and packaging. This can be seen in structure and high quality materials, and throughout the range's graphic expression, a balance of high-impact colour, typographical detail and a practical grid-based layout.
---