Posted: August 1, 2014
Filed under: Food and Drink, Logo Reviews, Packaging Reviews
| Tags: Back of Pack Design, Best Packaging Designs, Bottle Label Design, Bottle Packaging, Branding Blog, Branding Reviews, Creative Packaging, Custom Typography, Design For Print, Designers Anonymous, Food Logos and Packaging Design, Food Packaging, Hand Drawn Typography, Handcraft, Illustration, Packaging Company, Packaging Design, Packaging Design Blog, Packaging News, Packaging Opinion, Sans-serif Typography, Script Logotypes, Script Typography, Serif Logotypes, Serif Typography, The Best Custom Logotypes, The Best Logo Designs of 2014, The Best Packaging of 2014, Unbleached Materials, Uncoated Papers & Cards
Leave a comment »
The Tomato Stall is a grower of speciality tomatoes whose distinct flavour is attributed to the increased sunshine they receive from being farmed on the southern English island of the Isle of Wight. From these, The Tomato Stall produces a range of 'tomato inspired' artisanal products that are stocked by farm shops and delis throughout the UK and sold from their own market stalls across London and the south.
With a desire to appeal to 'sophisticated foodies' and achieve a more established market position capable of meeting the needs of big supermarkets, Designers Anonymous developed a new brand identity and packaging treatment that delivers a clearer brand story, has a strong sense of provenance and a contemporary crafted sensibility through custom typography, bright colour and illustrative flourish.
---
Posted: July 18, 2014
Filed under: Art and Design, Fonts in Use, Logo Reviews
| Tags: Black and White, Blind Emboss, Brand Identity, Brand Identity Design, Brand Identity Reviews, Branding, Branding Blog, Branding Reviews, Business Card Design, Custom Typefaces & Logotypes, Custom Typography, Design For Print, Designed by Demian Conrad Design, Edge Painted Detail, Fonts in Use: OCR, Fonts in Use: OCR-B, Furniture Design Logos, Homeware, Industrial Design, Logo Design & Branding Blog, Logo News, Logotypes, Manufacturing Logos, Minimal Design, Minimal Logos, Monochromatic Brand Identities, Monolinear Typography, Monospaced Logotypes, Monospaced Typography, New Logo, Sans-serif Typography, Stationery Design, Swiss Design, The Best Brand Identities of 2014, The Best Business Cards of 2014, The Best Logo Designs of 2014
2 Comments »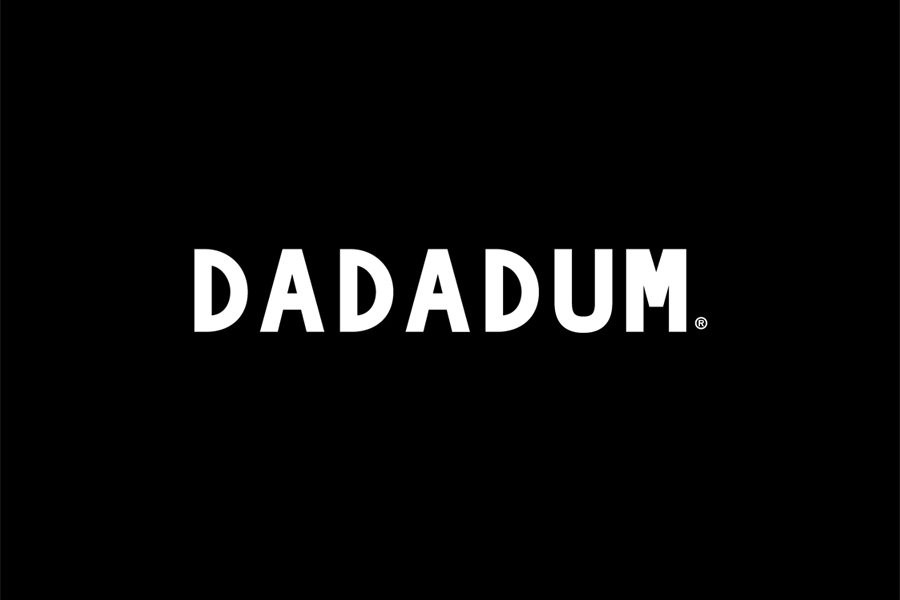 Dadadum is a Swiss contemporary furniture brand created out of respect for and in homage to the functionality, technical expertise and minimalism associated with Swiss design, and that strives to bring out the beauty of each raw material. The brand draws on the 'talents of local designers who have made an international name for themselves and whose specifications are to re-establish the notion of Gute Forme as espoused by Max Bill'. Developed by design studio and co-founder Demian Conrad Design, Dadadum's new brand identity uses Swiss sans-serif typography and a grid based approach that plays with letter space to convey the core values of modularity, playfulness and origin.
---