Posted: February 2, 2017
Filed under: Art and Design, Fonts in Use, Graphic Design Reviews, Logo Reviews
| Tags: Art Gallery Logos and Brand Identities, Black and White, Brand Identity Blog, Brand Identity Reviews, Branding Blog, Branding Reviews, Design For Print, Design Opinion, Design Reviews, Designed by Bielke & Yang, Designed in Oslo, From Scandinavian, Graphic Design, Graphic Design Blog, Homeware, Label Design, nor, Norwegian Design, Poster Design, Sans-serif Typography, The Very Best Brand Identities of 2017, The Very Best of BP&O, Typography, Uncoated Papers & Cards
1 Comment »
Opinion by Richard Baird.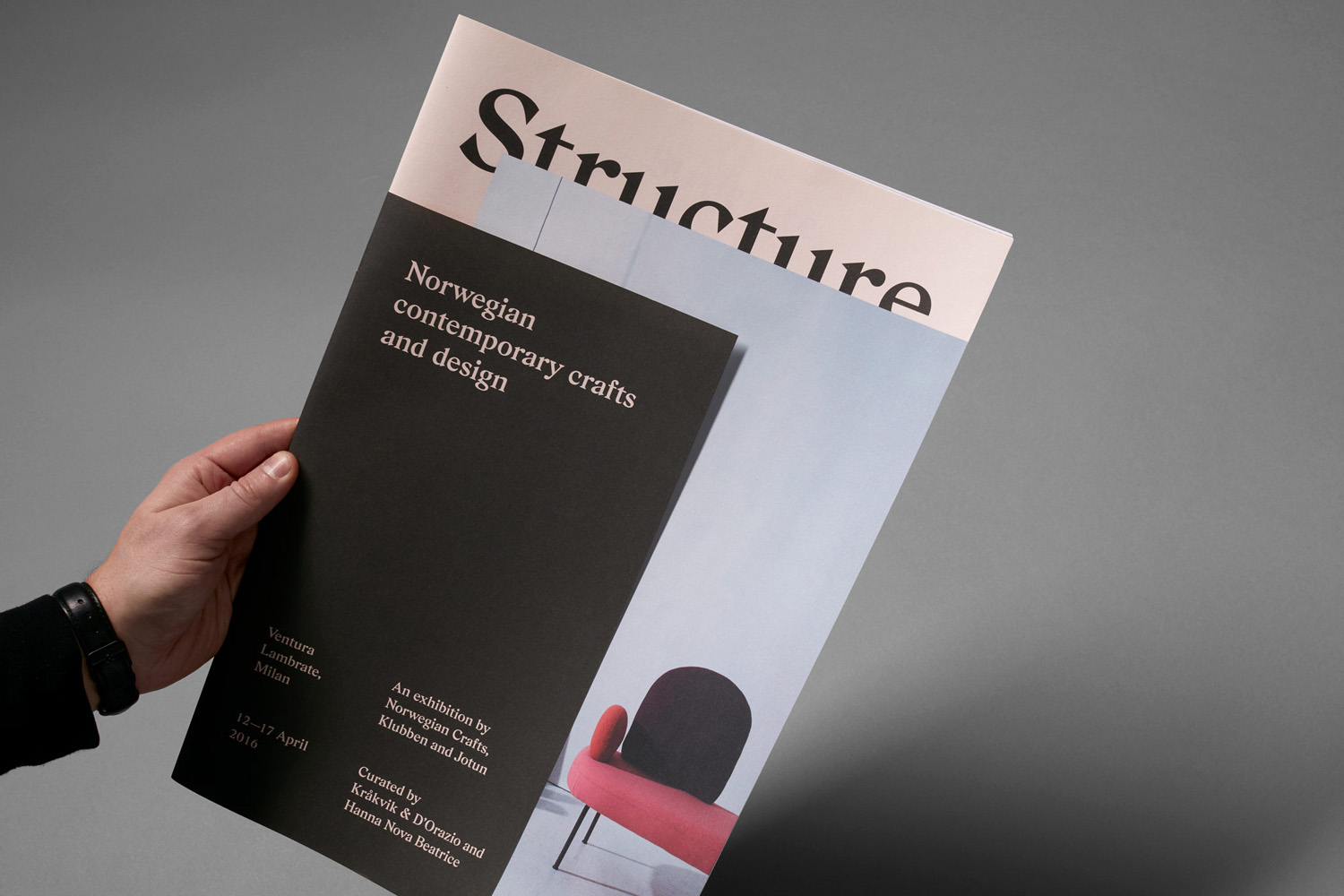 Structure is an exhibition of Norwegian contemporary crafts and design that began its European journey at Milan Design Week in April 2017 and is currently being held at Norwegische Botschaft in Berlin until April 2017. The exhibition features the work of 26 designers and studios, and covers a variety of products and prototypes; from furniture to lighting, to ceramics, textiles and home accessories. Structure intends to bring to the light the designer and manufacturing partnerships, and the intersection of craft and design, artistry and innovation that characterises the Norwegian creative scene. This intersection is expressed by the exhibition's brand identity, created by Oslo-based graphic design studio Bielke & Yang, through type and typesetting, illustrative texture and art direction, proportionality, layering and materiality.
---
Posted: February 1, 2017
Filed under: Fonts in Use, Graphic Design Reviews, Logo Reviews, Publishing, Technology
| Tags: Brand Guidelines, Brand Identity, Brand Identity Blog, Brand Identity Reviews, Branding, Branding Blog, Branding Reviews, Business Card Design, Design For Print, Design News, Design Opinion, Design Reviews, Designed in Stockholm, Fonts in Use: Domaine, Graphic Design, Graphic Design Blog, Graphic Design Trends – Monolinear Illustration, Logo Design Inspiration, Logo Design Resource, Logo Designs, Logo Opinion, Logotypes, Minimal Design, Minimal Logos, Minimalist Brand Identities, Monolinear Typography, Sans-serif Typography, Swedish Design, The Best Custom Logotypes, The Best Logo Designs of 2017, The Very Best Brand Identities of 2017, Tote Bag Design, Type Foundry: Klim Type Foundry, Typography, White Ink
1 Comment »
Opinion by Richard Baird.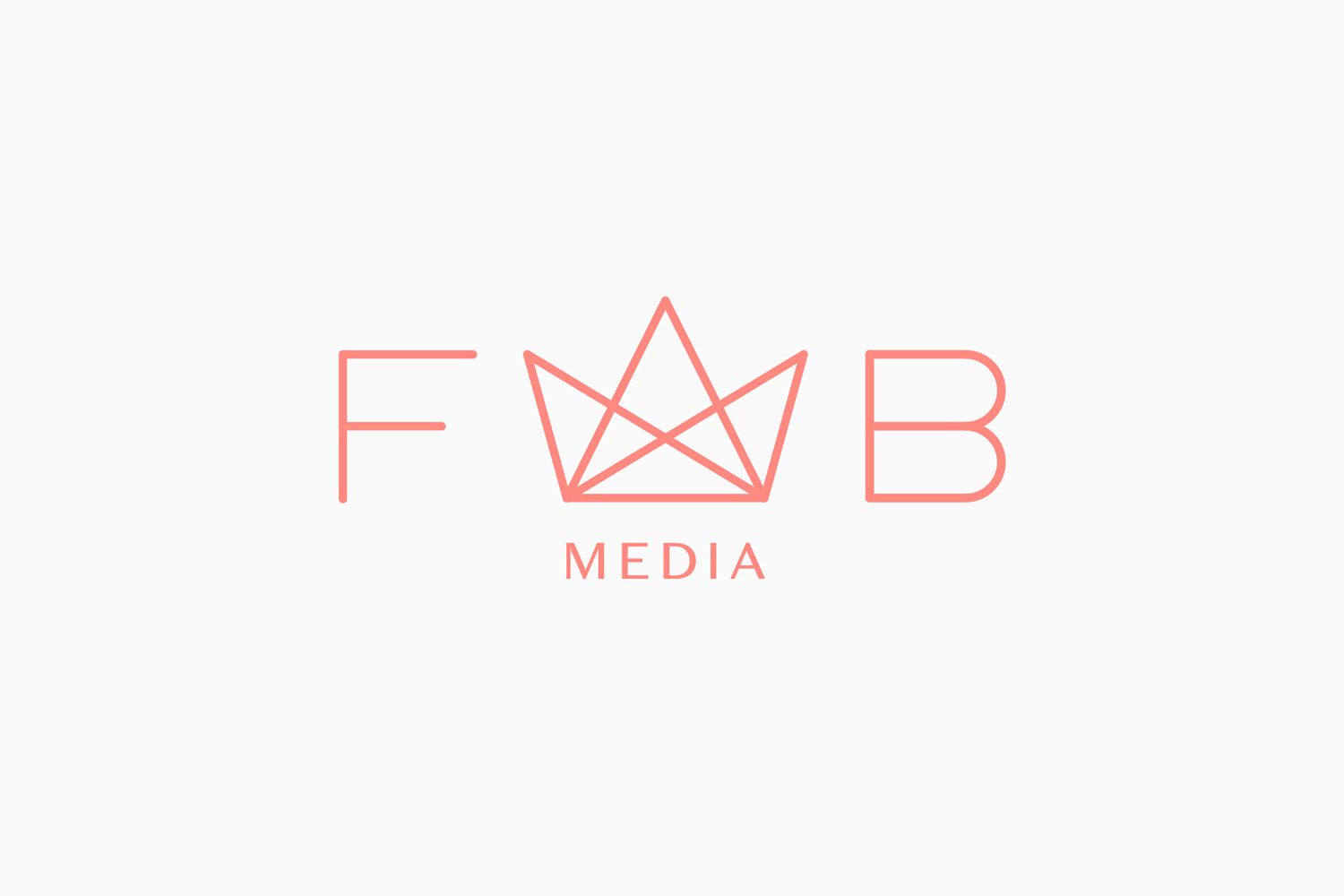 Fab Media is one of Sweden's leading media companies. It produces inspiring and entertaining content aimed at young women, and owns a variety of multi-media brands made up of websites, social media platforms and magazines. Fab Media's specialisation, engaging exclusively women and the creation of modern cross-platform brand experiences, is expressed by their new visual identity, created by Stockholm-based graphic design studio Bedow, in the combination of colour, type and pattern. This links stationery, business cards and tote bags, and also included illustration, pictograms and website.
---