Posted: April 14, 2014
Filed under: Logo Reviews, Science and Research
| Tags: Animated Logos, Brand Identity, Brand Identity Design, Brand Identity Reviews, Branding, Branding Blog, Branding Reviews, Business Card Design, Design For Print, Designed by Bielke & Yang, Designed in Oslo, From Scandinavia, Illustration, Logo Design & Branding Blog, Logo Design Trends: Flexible Logos, Logo News, Logotypes, New Logo, Norwegian Design, The Best Brand Identities of 2014, The Best Business Cards of 2014, The Best Logo Designs of 2014, Ticket Design
Comments Off

on Vitenparken designed by Bielke&Yang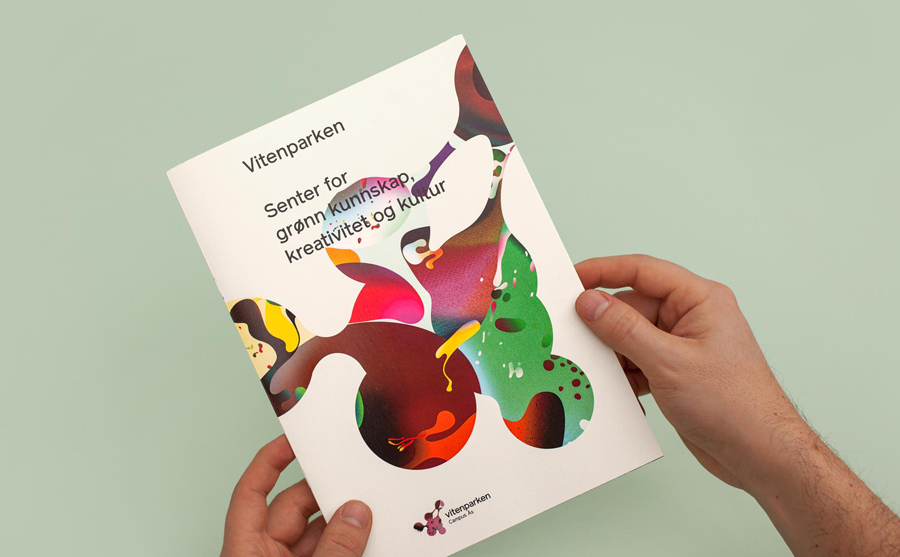 Vitenparken is a science centre committed to facilitating and improving the dialogue between the bioscience research community and the general public. The centre contains an exhibit hall, cafe, dairy museum and meeting facilities set within the Campus Ås grounds of the Norwegian University of Life Sciences. As well as the science centre these grounds are home to over a 1000 scientists, a university with eight departments and 4500 students, and a number of parks.
Formerly the Norwegian Agriculture Museum, Vitenparken commissioned design studio Bielke&Yang to help them transition from museum to science centre through the creation of a new brand identity that included naming, logo, print and website design. By appropriating the practical aesthetic of science (sans-serif typography, black ink and white paper), and juxtaposing this alongside the bright contemporary energy of MVM's illustrative work, Bielke&Yang's solution establishes a common yet compelling scientific accessibility.
---
Posted: April 11, 2014
Filed under: Art and Design, Logo Reviews
| Tags: Brand Identity, Brand Identity Design, Brand Identity Reviews, Branding, Branding Blog, Branding Reviews, Coloured Paper, Colourful Business Cards, Design For Print, Designed by BVD, Emboss Detail, Fonts in Use: Futura, From Scandinavia, Industrial Design, Logo Design & Branding Blog, Logo News, Logotypes, Manufacturing Logos, Minimal Design, Minimal Logos, New Logo, Pastel Coloured Papers, Pastel Colours, Swedish Design, The Best Brand Identities of 2014, The Best Business Cards of 2014, The Best Logo Designs of 2014
Comments Off

on Nina Jobs designed by BVD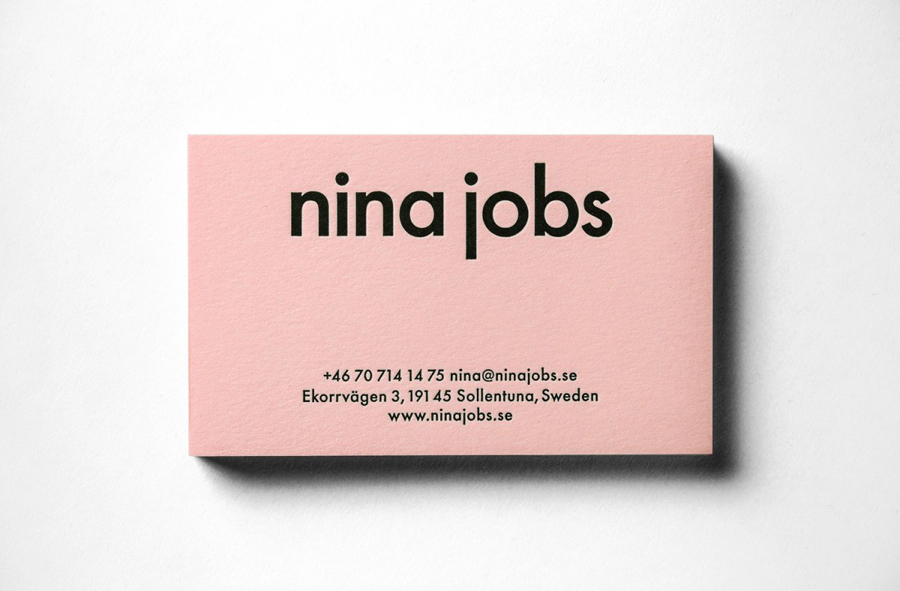 BVD have recently completed their brand identity work for Nina Jobs, a Swedish industrial designer working within the fields of art direction, product and furniture design for companies such as Ikea, Uniqlo and MoMa New York. Based around a responsive website that balances identity and content with large product images set against a white background, as well as a good quality business card that mixes pink board with a debossed black ink, and a logotype built from the lowercase geometric sans-serif characters of Futura, BVD's solution is bold yet feminine, efficient yet accessible.
---